As players continue to grind around the new missions and quests added in the update 2.0 of Genshin Impact, the Travelers have begun to learn more about the story and the secrets of the Inazuma region, where a war between the Electro Archon and the resistance has been waiting to explode.
Its breaking point will arrive closer than you thought, as miHoYo has officially revealed the next three characters of the main story will arrive in Genshin Impact 2.1 update, being none other than the Raiden Shogun, its loyal follower Kujou Sara, and the leader of the resistance Sangonomiya Kokomi.
Let's take a deep look into the info we have about these three powerful and mysterious characters.
The Raiden Shogun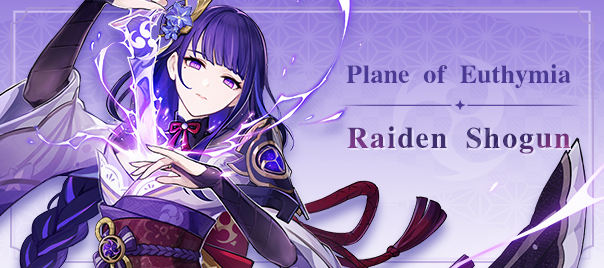 Known as Her Eternal Excellency, the Raiden Shogun is the undisputed supreme ruler of Inazuma, the Almighty Narukami Ogosho, who promised the people of Inazuma an unchanging eternity to last throughout the ages.
The Raiden Shogun will be a five-star Polearm character with the elemental burst called Secret Art: Musou Shinsetsu, allowing her to unleash the Musou no Hitotachi and deal AoE Electro DMG, using Musou Isshin in combat for a certain duration afterwards.
The DMG dealt by Musou no Hitotachi and Musou Isshin's attacks will be based on the number of Shogan Byakugen no Rin's Resolve stacks consumed when this skill is used. While in this state, the Raiden Shogun will wield her tachi in battle, and her Normal, Charged, and Plunging Attacks will be infused with Electro DMG, which cannot be overridden.
Due to her merciless attitude and the solitude of her mind in the dark and desolate road to eternity, the Raiden Shogun has become a still and close character, looking to impose her ideals whenever she faces a threat against her authority, as we have learned from her Vision Hunt Decree.
The Vision Hunt Decree is an order created by her one year prior to the current events of the game, in which the Tenryou Commission has to seize all Visions within Inazuma's borders and inlay them upon the hands of a statue of the Thousand-Armed, Hundred-Eyed God. Those who disobey and withhold their Visions will be punished severely.
Besides these actions, she is always full of contradictions, as she seeks to rid herself of the mundane delusions of the world in an attempt to overcome the cycle of life and death. Yet no one truly understands her, and she doesn't deign to make herself understood.
Kujou Sara
Kujou Sara is the adopted daughter of the Kujou Clan and the Leader of the Tenryou Commission's forces, being also the one with the most adoration for the Shogun and her duties in all of Inazuma.
As a tengu warrior, her wings are as dark as a raven, and her personality makes her a bold and decisive person, being a very skilled character for the battle. She will be a four-star Bow character, holding an Electro Vision as the Raiden Shogun.
If you ask anyone about their impression of Kujou Sara, they will likely talk of her ruthless efficiency and stern attitude; however, on the inside, she is not as cold and indifferent as she seems.
As she has surrendered herself to the demands of her role with a strong sense of duty, causing her to put aside her own desires in service of a greater cause.
For Kujou Sara, helping the Almighty Shogun to achieve eternity is a paramount goal, as she knows she herself may not be there in the end, nonetheless she devotes to this mission, all the same, being the lightning strike against which her enemies are powerless to defend themselves.
Sangonomiya Kokomi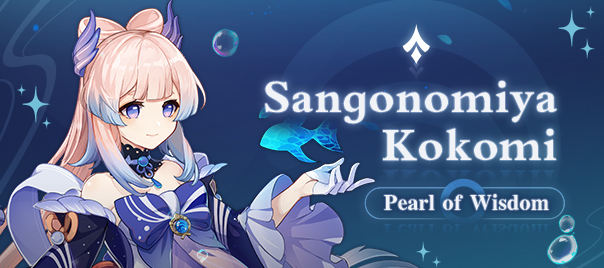 Sangonomiya Kokomi is known as the Pearl of Wisdom, a hibernating homebody strategist with the power of a Divine Priestess and the supreme leader of Watatsumi Island, one of the new areas that will also be available in Inazuma in the next update.
Many believe Kokomi to be an enigmatic, shrewd leader. However, she always has a quiet smile on her face, and while she gets things done in an orderly fashion, she will sometimes do so over laughter and light conversation.
She is an astute strategist who can accurately predict enemy movements from thousands of miles away, being a crucial piece of the resistance thanks to her tactical prowess, who has made every single of their victories possible.
However, few people know that Kokomi's biggest aspiration has always been to merely be an adviser behind the scenes, as she enjoys herself most while holed up at home after finishing her work, face buried in her military strategy books, rather than socializing and giving speeches.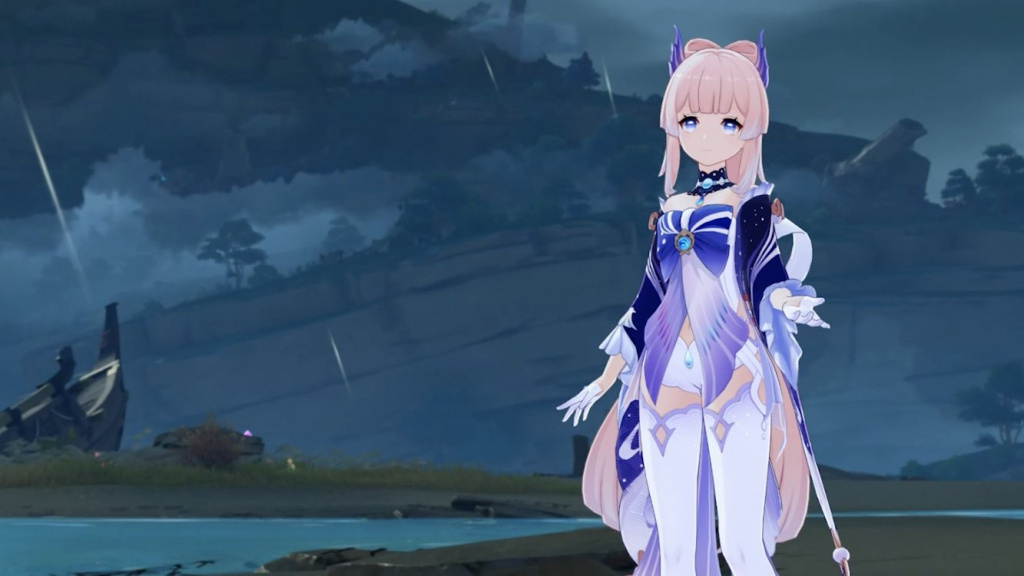 Her achievements have won her the respect of Watatsumi Island's various factions, and whether in battle, trade, diplomacy, or internal affairs, Kokomi will always do her best to succeed against the forces of the Raiden Shogun.
And that's all we have to share about the next additions for Genshin Impact. New details around new weapons and locations from Inazuma will be revealed in the next few days, as the game's beta starts to roll out, so stay tuned.
In the meantime, don't forget to join our community of travellers on our Genshin Impact Twitter account, where you will find tips, tricks, guides, and more.