Genshin Impact 2.2 update will be releasing in the next couple of weeks and will be adding new characters, areas, events, weapons, etc. These include Sara, Baal, and Kokomi characters, Seirai, Tsurumi, and Watatsumi Islands, etc. 
In addition to this, just like in every special program, brand new redeem codes have been made available during the announcement for Genshin Impact 2.2 update, and here is a list of them along with a step-by-step guide on how to redeem them.
Genshin Impact 2.2 redeem codes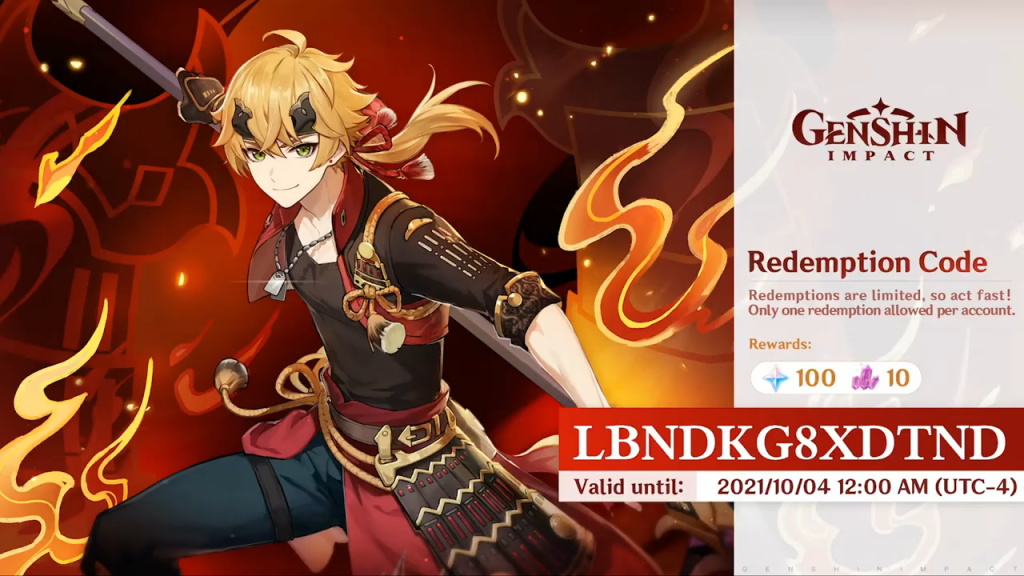 Players are advised to redeem these as soon as possible since they are active till 4th October 2021 at 12:00 am (UTC-4). Here is the list of the latest redeem codes available:
LBNDKG8XDTND- x100 Primogems and x10 Mystic Enhancement Ores
NB6VKHQWVANZ - x100 Primogems and x5 Hero's Wit
BSNUJGQFUTPM - x100 Primogems and x50,000 Mora
Extra Redeem Codes
GENSHINGIFT – x50 Primogems and x3 Hero's Wit
BSPD3ZRXU985 - x60 Primogems and x10,000 Mora
Note: We will add more codes as they are revealed by miHoYo.
How to redeem Genshin Impact redeem codes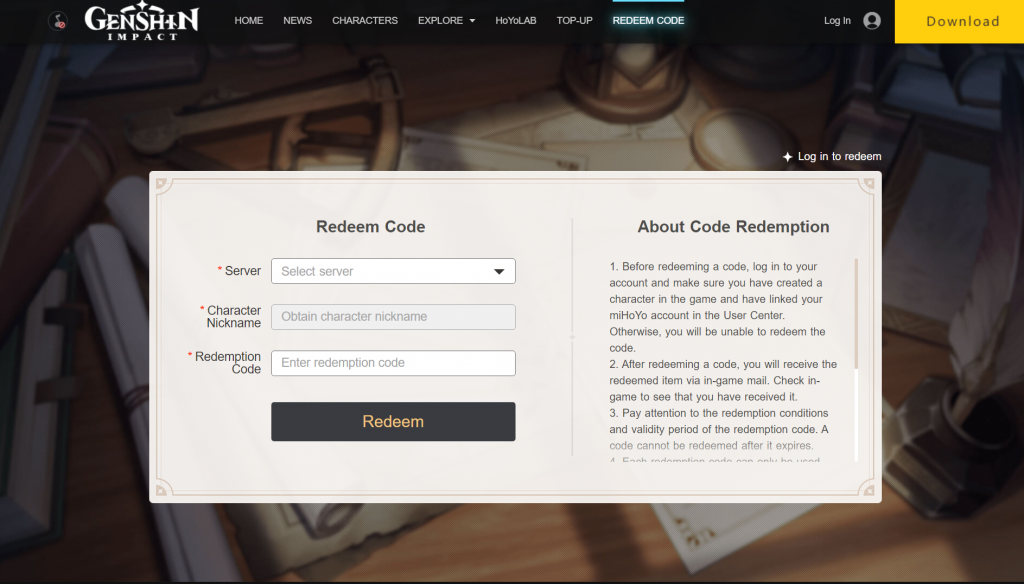 If you are new to the game and don't know how to redeem Genshin Impact codes, you can follow the steps listed below:
Copy a redeem code from the list.
Go to the official Genshin Impact Code Redemption website.
Log in with your Genshin Impact account by clicking on the 'Login' button on the page's top right corner.
Select your server and then enter the Character Nickname.
Paste the redeem code that you copied before and click on the 'Redeem' button.
Open Genshin Impact and go to your in-game mail to claim your reward.
Don't forget to check our dedicated Genshin Impact section, where you can find all the news, guides, and previews you desire, as well as our Genshin Impact Twitter account.
Featured image courtesy of miHoYo.