Update: On 28th March 2022, HoYoverse released new details on Phase I of the Character Event Wish banners for the 2.6 update. The banners featuring Kamisato Ayato and the bard, Venti will begin immediately after the 2.6 maintenance period, where the banners will complete their run on 19th April 2022 at 17:59 server time.
Additionally, three 4-star characters receive drop-rate boosts for both Ayato and Venti's banner. This will increase your chances of getting one of the following characters: Sucrose, Xiangling and Yun Jin.
Original story continues.
Genshin Impact 2.6 livestream has showcased all the upcoming content of the game, including new characters, weapons, quests, events, and more. However, fans are the most excited about Ayato's debut as a playable character.
In addition to this, you will also be able to for all-time favourite characters in Genshin Impact, Venti and Ayaka. Hence, it's time to start collecting and saving your Primogems if you wish to get any of these characters. 
The characters will be available through the character banners, and HoYoverse has announced the complete banner schedule of the Genshin Impact 2.6 update.
Genshin Impact 2.6 character banner schedule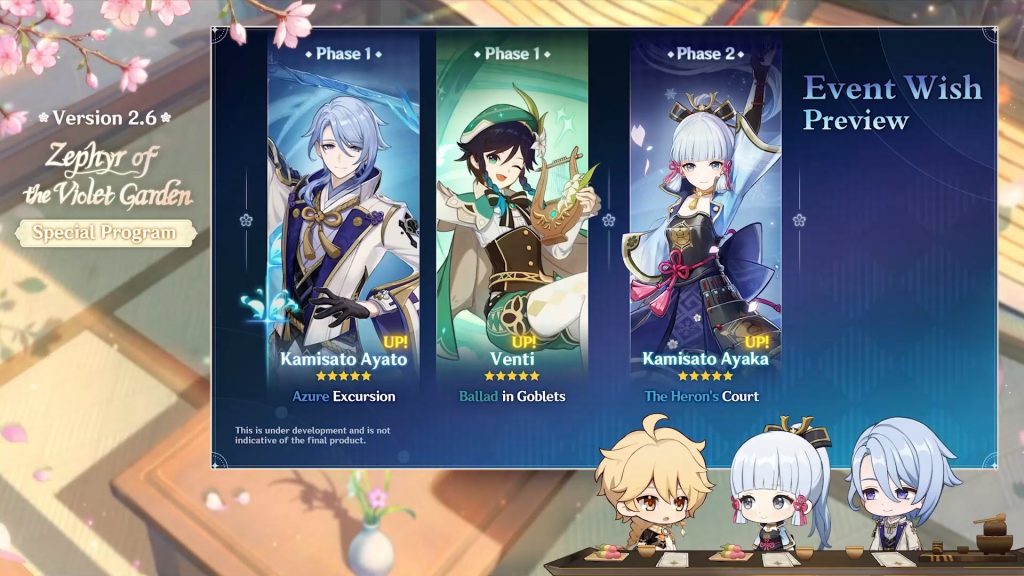 Just like every other Genshin Impact update, patch 2.6 is divided into two phases that will introduce different banners, events, and more in the game. Here are the details of the character banners the game will be getting in both phases.
The first banner of the Genshin Impact 2.6 update will feature Ayato along with Venti. Both Ayato and Venti are 5-star characters and are highly in demand already. They will both have a boosted drop rate with three 4-star characters, Sucrose, Xiangling and Yun Jin, coming along with them.
Event Wish "Azure Excursion" - Boosted Drop Rate for "Pillar of Fortitude" Kamisato Ayato (Hydro)!

Travelers, stock up on weapons and characters in the event wish to make your party stronger in combat!#GenshinImpact pic.twitter.com/ErNogrHqwq

— Genshin Impact (@GenshinImpact) March 28, 2022
The release date of this banner will take place following the 2.6 update on 30th March 2022 where it will run for almost three weeks, ending on 19th April 2022.
The second banner will be introduced in the game during Phase II that will feature Kamisato Ayaka, the sister of Ayato. She is a 5-star character possessing Cyro element and is one of the strongest characters in the game.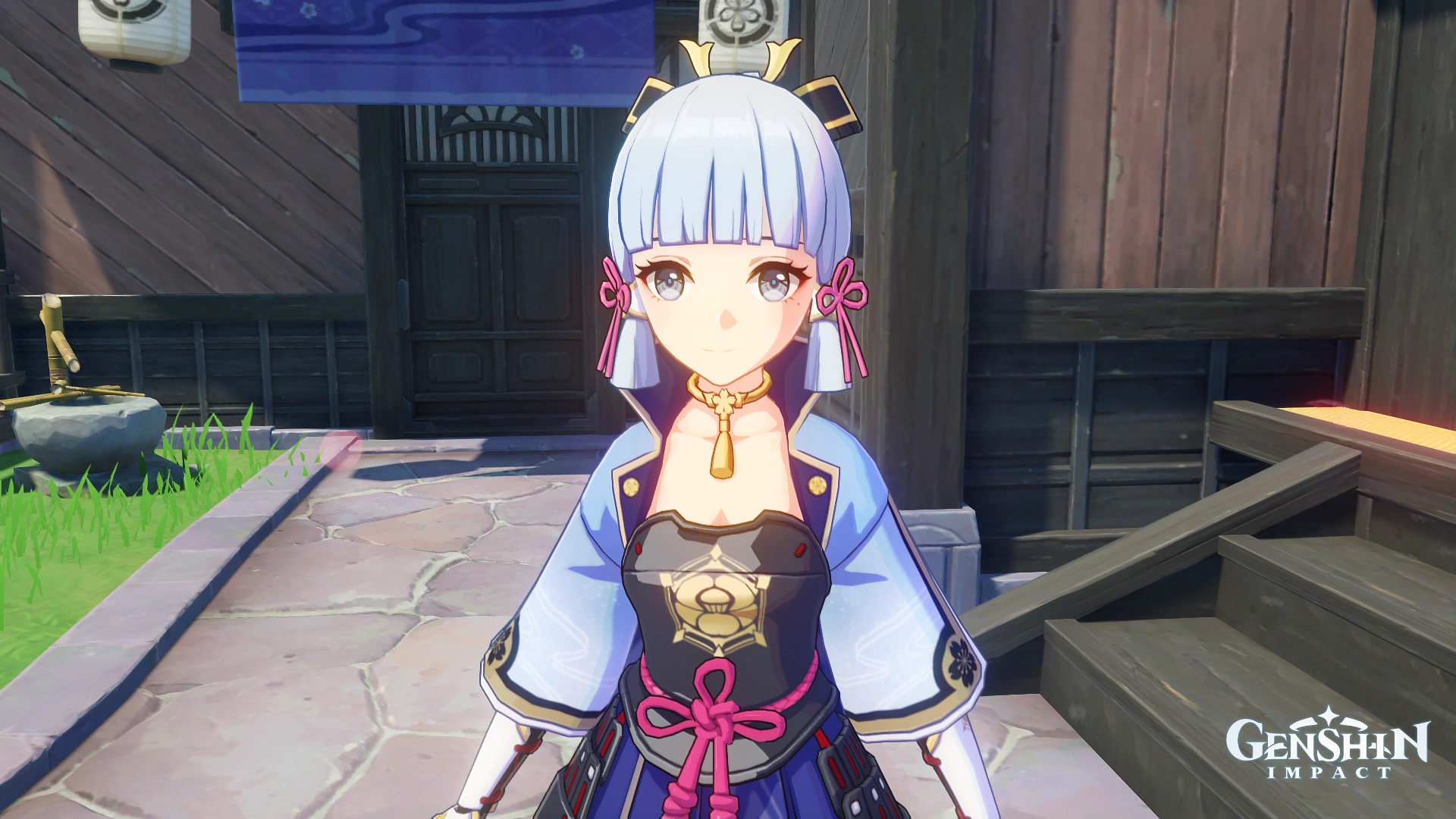 However, she will not be accompanied by any of the 5-star characters, unlike the previous update banners. HoYoverse has yet to announce the release date of Ayaka's banner for the 2.6 update.
In order to wish for the characters, you will need Intertwined Fates that you can purchase using Primogems. You can earn these Primogems by completing different quests, events, commissions and more. 
You have a lot of time to collect thousands of Primogems through these, and in addition to this, Travelers can also redeem the codes released by miHoYo during the Genshin Impact 2.6 livestream. If you still run out of them, you will need to purchase them from the in-game shop by spending real money.
Don't forget to check our dedicated Genshin Impact section, where you can find all the news, guides, and previews you desire, as well as our Genshin Impact Twitter account.
Featured image courtesy of miHoYo.