It can take a bit of hunting, but here's where you can find all five of the murals found on the Golden Apple Archipelago in Genshin Impact. Dust off your leather cowboy hat, start humming the appropriate John Williams number and head off to these locations.
Oh, and don't forget to take a photo! You'll need to head back if you don't get the evidence required - you'll know you've done it if a picture turns up in the key items section of your inventory.
Genshin Impact - Where to find all murals
Minacious Isle mural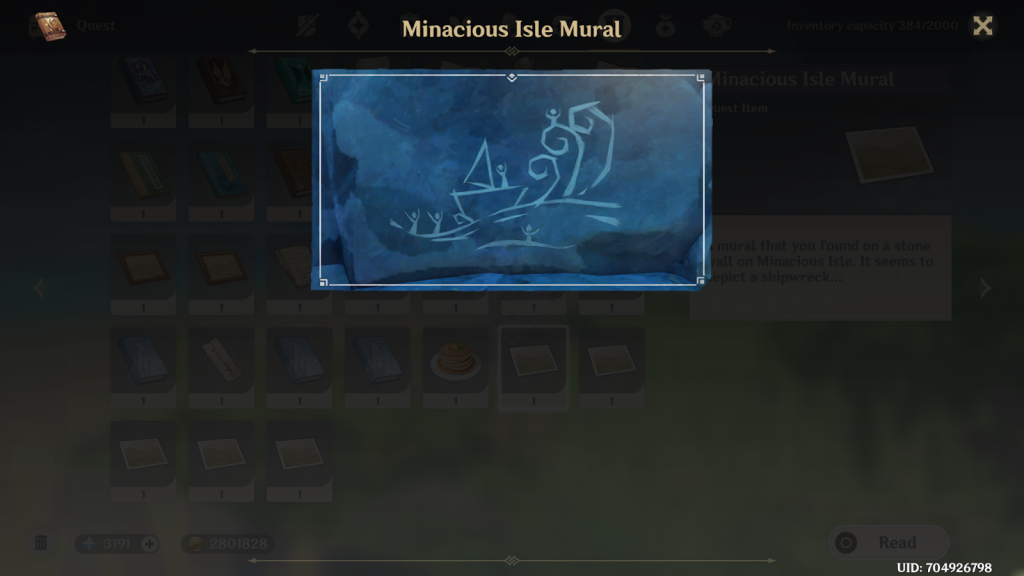 Head to the eastern mountain on the Minacious Isle. It's on the western wall, beneath an underhang.
Broken Isle mural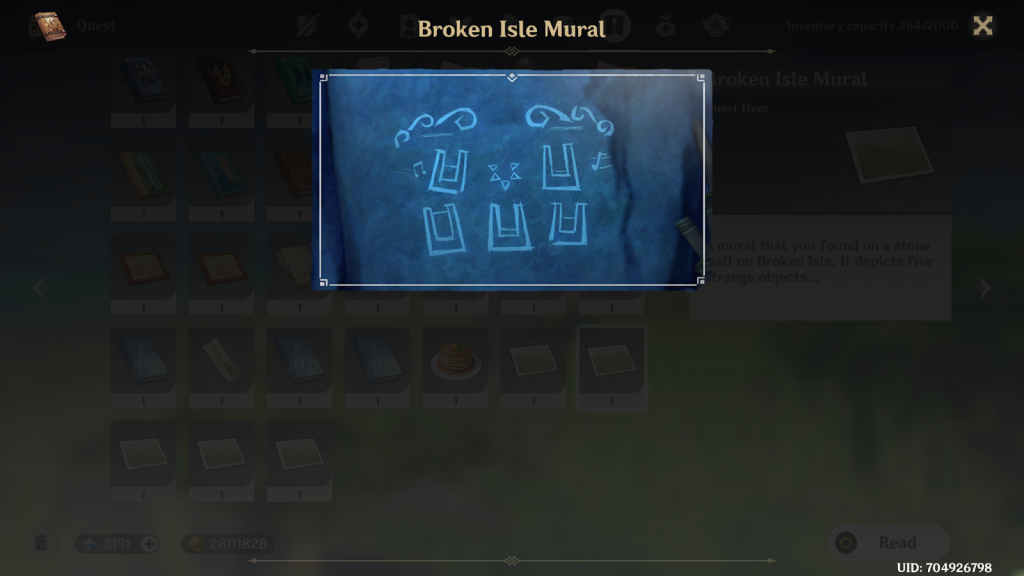 Find your way into the cave underneath the central mountain revealed after completing the Painted Wall minigame that blocks the entrance.
This mural needs a little finding. Head to the southwestern edge of the central mountain, and complete the Painted Wall minigame there, which will reveal a cave where you can find the mural. This mural also provides useful instruction about how to complete the musical stones puzzle just south of this cave! Hint: check the water levels on the five mountains...
Twinning Isle murals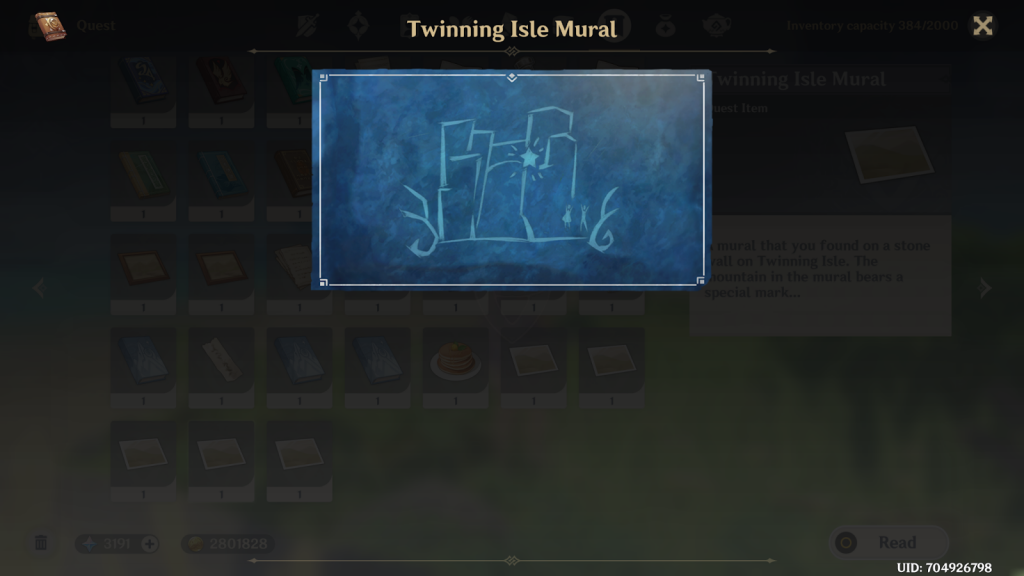 Found under the large arch on the southern island.
Nameless Island Mural
Found on the island to the western edge of the Twinning Isle, on the northern wall of the mountain
Nameless Islet Mural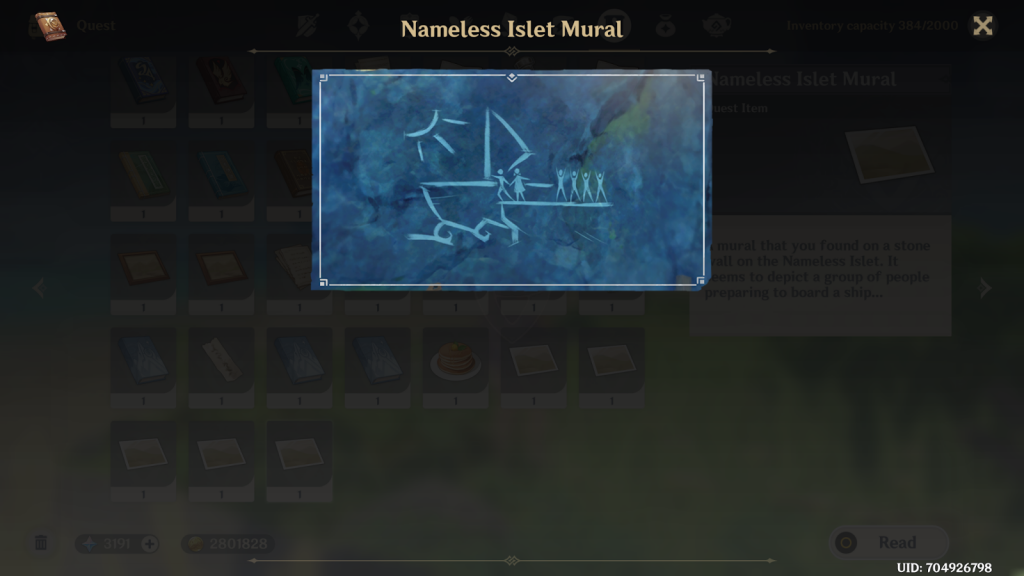 The trickiest mural to find. It is on the northernmost island of the archipelago, beyond the Twinning Isle. You'll need to head to the island just south, and only start sailing north between 10am - 2pm. Follow the currents in the water, and you'll navigate the treacherous waters.
This mural is found on an island attached to a separate quest, and is by far the trickiest to acquire. To get the info you need to find said island, you'll first need to find the Echoing Conch just south of the teleport waypoint on the Twining Isle.
It's found down a narrow hole found by gliding off the cliff edge, which contains a secret room and the conch you'll need (alongside a handy journal with more details).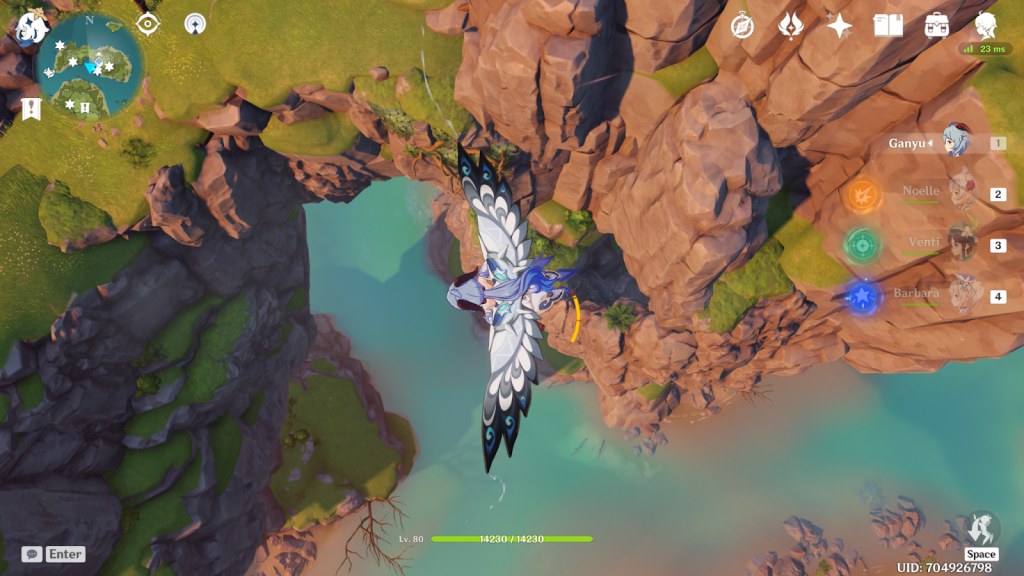 You'll need to head down this innocuous tunnel...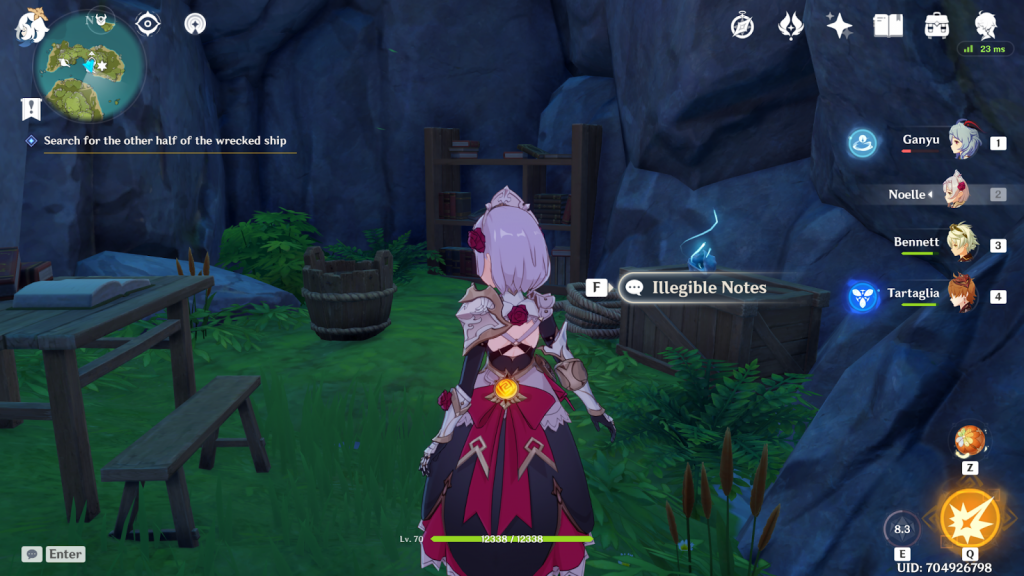 … to find this secret room!
Once you've found all five murals (and documented them!), you'll need to head over to the Library in the Knights of Favonius Headquarters. Talk to Sayid, and he'll talk you through all the juicy history attached to these murals… and also earn you your quest reward!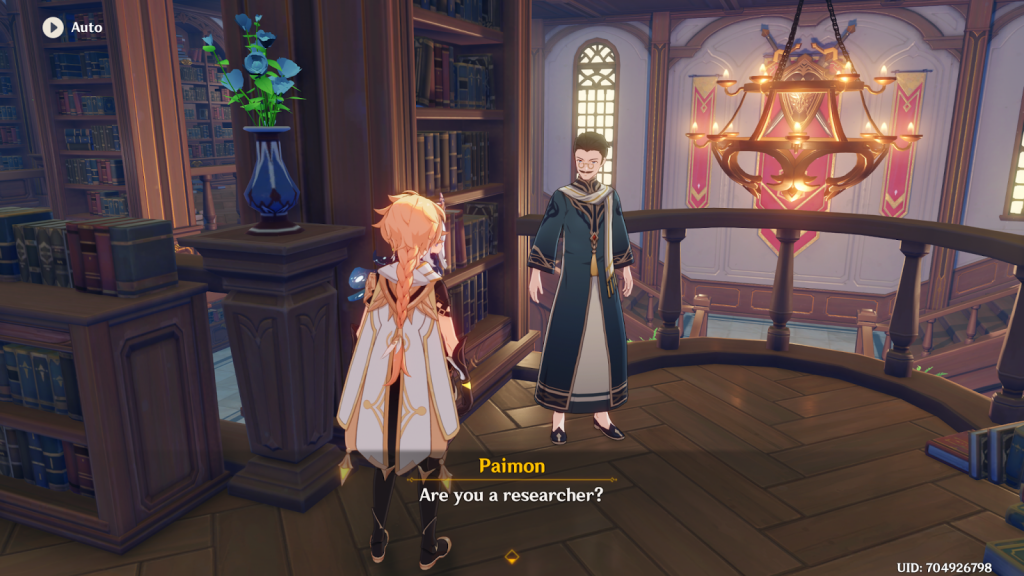 With that, your mural hunting saga is over! Enjoy your hard earned rewards.
All images courtesy of miHoYo.