The first official details for Genshin's 2.3 update have now come to light thanks to miHoYo, who, as they have done prior to the release of a new update, have announced in advance the characters that will arrive in the game, after the debut of Thoma.
Since we already took our first look at one of these, being the long-awaited "Canine Warrior", Gorou, now it's time to show you everything we know about Arataki Itto, a powerful adventurer who's also known for being the First and Greatest Head of the Arataki Gang from Hanamizaka.
First details about Arataki Itto in Genshin Impact
Differing from many of the adventurers prior to their release, Arataki Itto is one of the few who hasn't been seen inside the game, however, his name has popped up many times around Inazuma being mentioned by other characters, NPCs and on bulletin boards.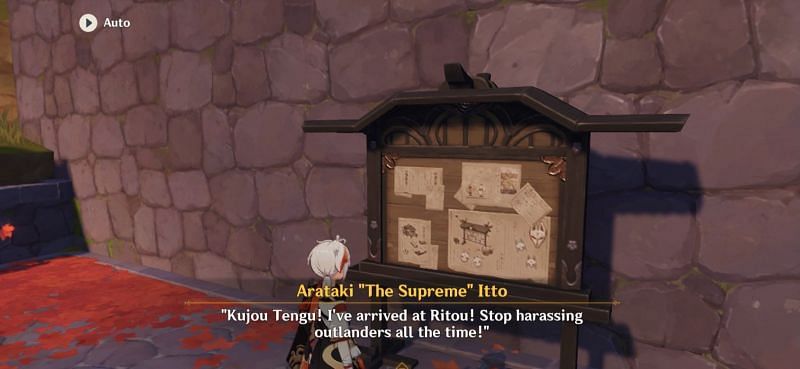 That said, his story has brought a lot of attention from the nation of Eternity, as he is largely known for his one-sided rivalry with Kujou Sara, one of the only people who have defeated him, taking his Vision along the way due to the Shogun's Vision Hunt Decree.
As miHoYo stated, Itto is "fast as the wind and mighty as thunder, being an intrepid man with Oni blood running through his veins," something you can learn just looking at him due to the horns on his head and marks on his body, and also for his skills around martial arts.
Arataki Itto's voice actor
Thanks to everything revealed during the 2.3 Special Program by miHoYo, we have finally got to know who will voice the powerful leader of the Arataki Gang from Inazuma.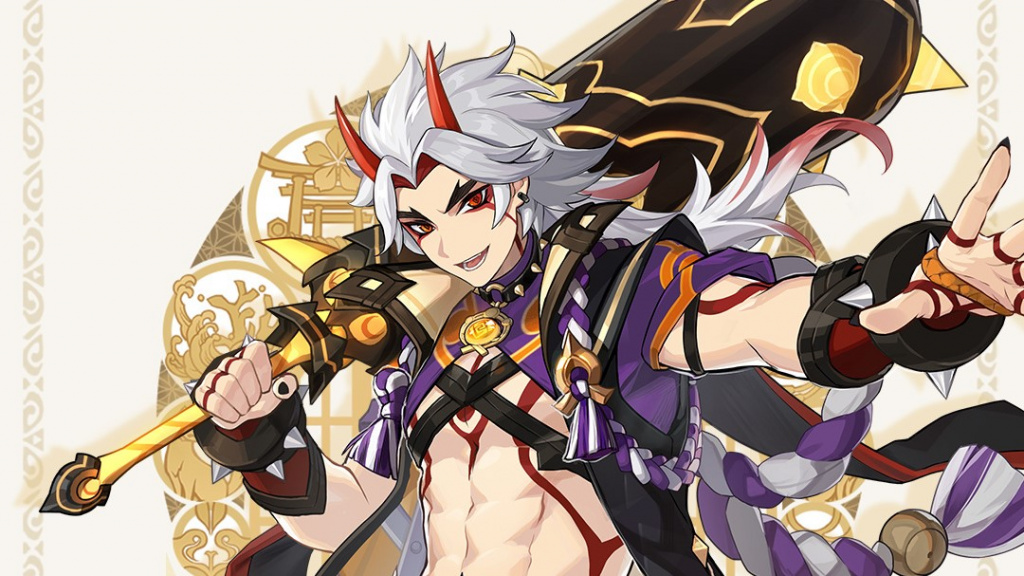 As for his Japanese voice, it's the multitalented Nishikawa Takanori, also known as T.M.Revolution, the one who will give life to Arataki Itto. He Is mostly known for his works as a musician as part of the '80s pop electronic band TM Network, while his most prominent roles have been as part of the Mobile Suit Gundam SEED franchise.
Meanwhile, for his English CV, players will have the chance to hear Max Mittelman voice in action. His resume is, by far, one of the most prominent to be seen at Genshin Impact, as he has given voice to powerful characters like Saitama from One Punch Man, and King from The Seven Deadly Sins, while his presence on other media extends to over 50 films, animated series and videogames.
Arataki Itto's featured banner and release date
Itto will be added into the game as the featured character of the first banner from the 2.3 update, being a 5-star character with an affinity for the Geo element. His constellation will be known as "Taurus Iracundus".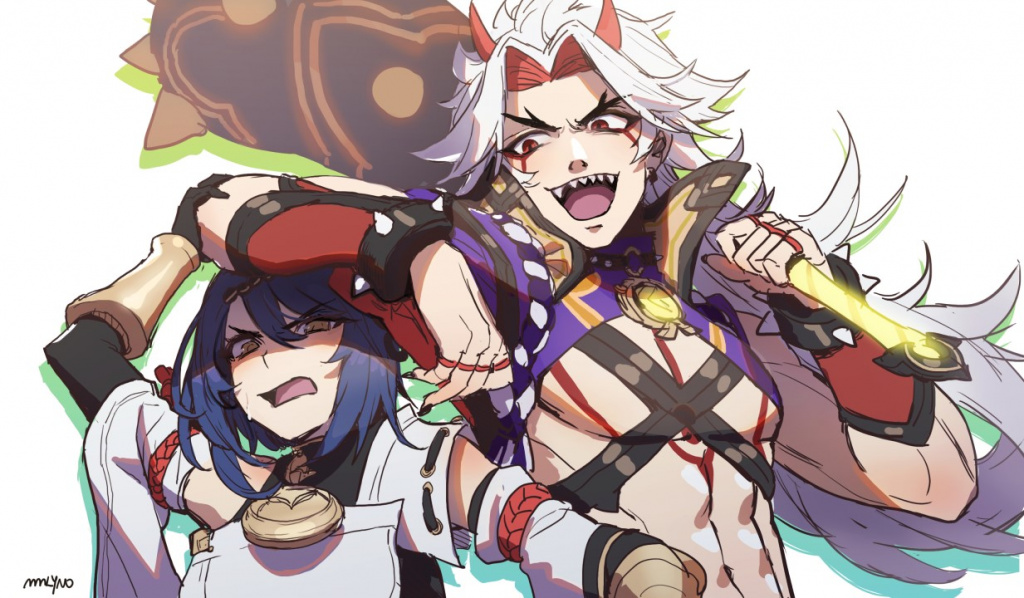 Using a Claymore as his main weapon, his strikes will be strong and his defensive skills will make him one of the best powerhouses in the entire game, likely becoming one of the top characters in the game.
More details about his skill set and his attacks will be revealed in the next few weeks with the launch of Genshin's 2.3 update on 24th November.
In the meantime, don't forget to check our dedicated Genshin Impact section, where you can find all the news, guides, and previews you desire, as well as our Genshin Impact Twitter account.
Featured image courtesy of miHoYo.