As every month, the Genshin Impact developers at miHoYo carried out their traditional Q&A session entitled Developers' Discussion, where they are in charge of answering various questions from their community regarding new updates.
This time, the main focus of it was based on a very controversial topic, which has not stopped being the most discussed since the game's release: the Original Resin.
Condensed Resin: Details and Changes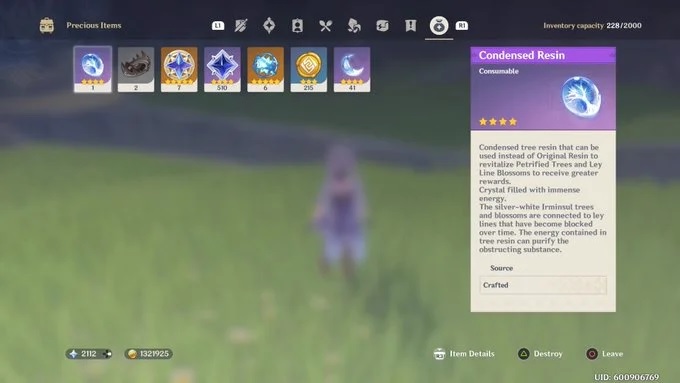 (Picture: miHoYo)
For all those within Genshin, Condensed Resin allows the players to get Original Resin, which is used to obtain rare in-game rewards by taking on bosses within Mondstadt and Liyue, as well as finishing with Ley Line Blossoms, among other challenges.
However, the disadvantage of these is their regeneration time, which is usually quite long, in addition to the fact that the limit that can be had of this is quite low, compared to what is spent when doing special quests around Teyvat.
This is why the developers have taken advantage of this opportunity to announce new changes to the Condensed Resin system, announcing that "the maximum amount of Condensed Resin that you can have at once will be increased during Version 1.4."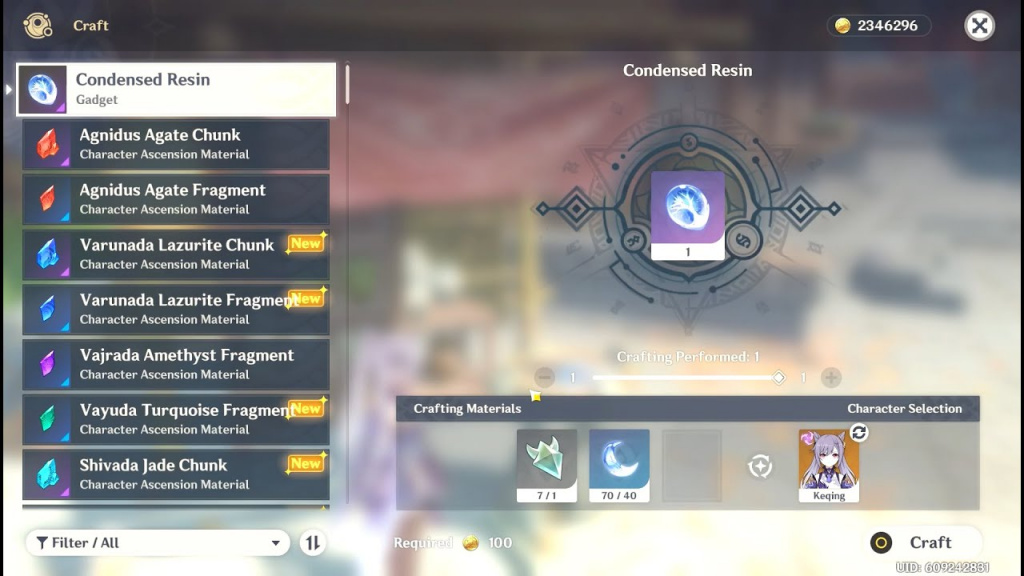 (Picture: miHoYo)
In addition to this, they will improve the Condensed Resin notification system, fixing several errors that showed messages of insufficient Resin when it is still available in inventory.
This will be of great relief to their community, after a month where, with the Lantern Rite event, the Resin was not necessary. In addition, most players have reached high levels of Adventure Rank allowing them to solve more in-game time leading up to Inazuma's intro.
Genshin Impact Version 1.4 - upcoming changes
Also revealed during the Q and A was further changes that players can expect in v1.4 and into the future.
Excess Adventure EXP gained after hitting Adventure Rank 60 will be converted into Mora.
Adjustments to all Travelers on the World Level system.
Optimization of the weapon upgrade system, such as increasing the number of slots for weapon upgrade materials.
Changes to the Crafting Bench.
Improvements to the Co-Op experience and the Spiral Abyss.
More information about v1.4 is expected to be featured on their next Sneak Peek Livestream, which usually drops the week before the update his the servers.