miHoYo have unveiled Genshin Impact's latest event: "Gliding Challenge."
Gliding Challenge - Win Medals and Primogems!

Hughes the adventurer is a Wind Glider enthusiast, and it seems he has discovered a few perfect gliding spots recently...

View details here:https://t.co/bGDlkl5jpZ#GenshinImpact pic.twitter.com/agtgDCHIX7

— Paimon (@GenshinImpact) December 2, 2020
The name is pretty self-explanatory, but the challenge will have Travellers competing for Gold, Silver and Bronze medals across seven different courses. The faster you complete a course, the better your rewards.
The various courses will also allow you to use two new gliding techniques, "Sprint" and "Ascend."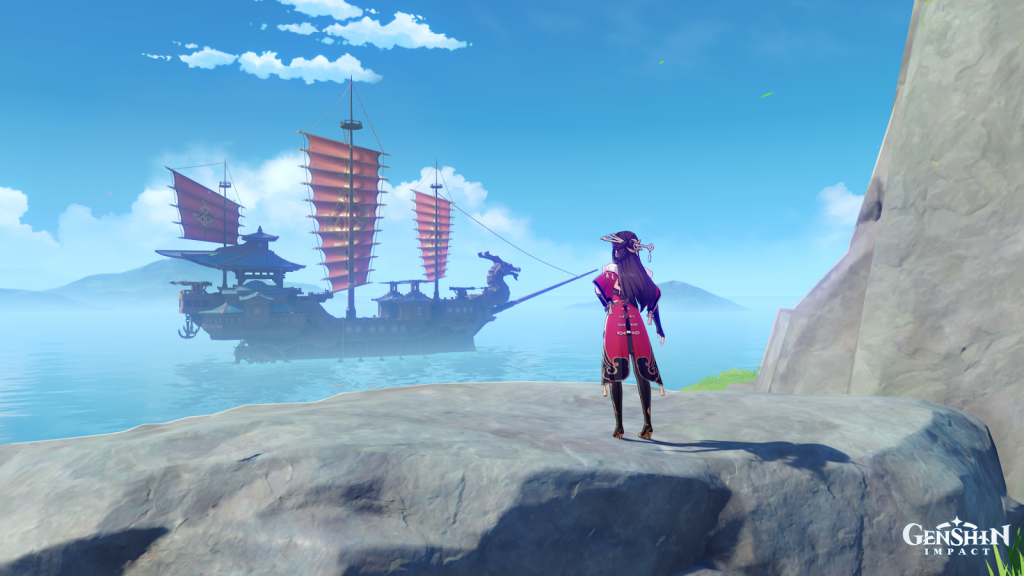 (Picture: miHoYo)
What the exact details of their mechanics will be is still up in the air - no pun intended - but it's fairly easy to deduce one will be a speed boost (Sprint) while the other will give you easier vertical movement (Ascend).
New event on the horizon: Gliding Challenge 🧚
🗓️: 04-12/12/2020
🗺️: Glide through seven racetracks
🏅: Depending on performance, collect tokens to obtain Bronze, Silver and Gold Medals
💎: Get rewards and perks for the medals, including Talent Level-Up Materials #GenshinImpact pic.twitter.com/BA4shpU2w0

— Genshin Impact: News, content & leaks (@GenshinSource) December 1, 2020
Exact rewards haven't been confirmed by miHoYo, but unconfirmed rumours have suggested similar rewards to those available via the recent Unreconciled Stars event.