Unreconciled Stars is a massive event, spanning three phases, multiple game modes, world quests… and all the associated rewards.
If you've hit Adventure Rank 20 or above, you're eligible to kick-start the event, but to do so you'll need to talk to Katherine at the Mondstadt Adventurers' Guild. She, in turn, will introduce you to the Prinzessin der Veruteilung herself, Fischl, who will be helping you deal with the mysteries and fallout of this dangerous meteorite storm.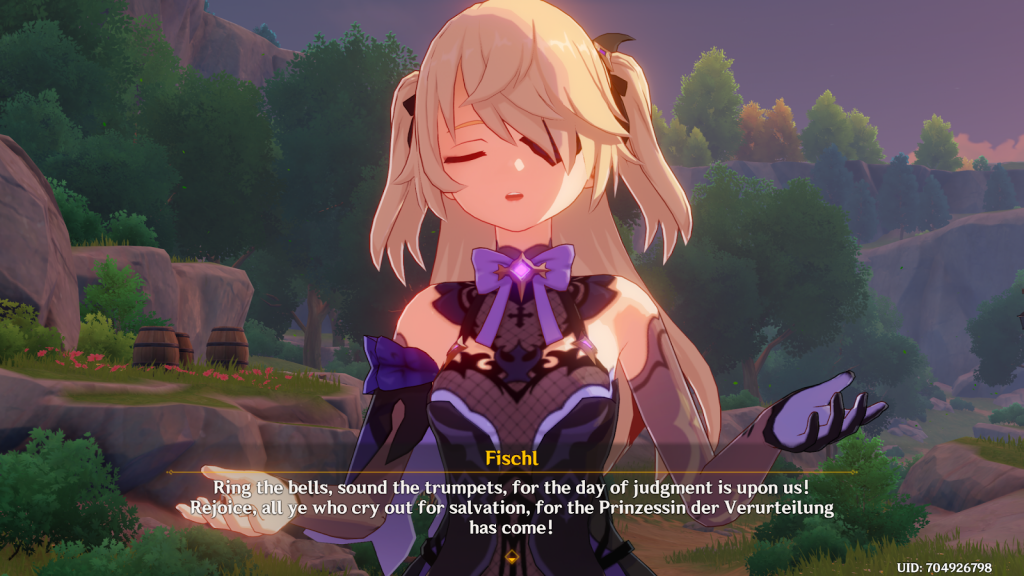 (Picture: miHoYo)
Once you've completed the opening quotes chain, "Unknown Star," you'll unlock the first phase of the event by the same name. 
Phase I - Unknown Star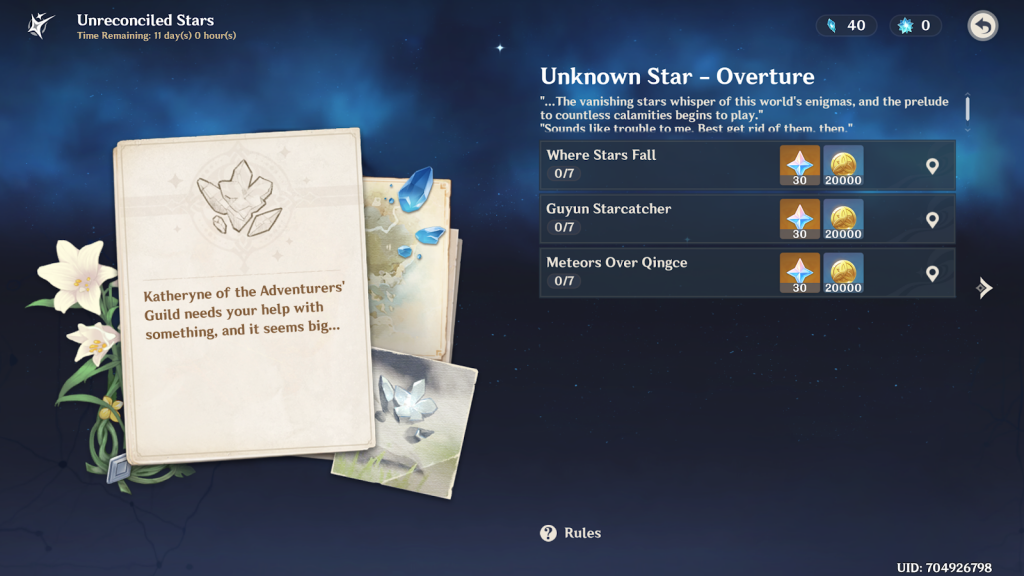 (Picture: miHoYo)
This first event phase, Unknown Star, is effectively a treasure hunt quest. You need to hunt down and secure seven meteorite shards causing unending sleep in three areas, Springvale, Guyun Stone Forest, and Qingce Village.
Find all seven for each area and you'll earn a Primogem and Mora reward for your troubles.
(Picture: miHoYo)
In practice, that means getting your walking boots on. If you get close enough to a shard and it'll show up on your mini-map, and you can see the larger area within which to search by clicking on the map icon to the right of the various quests on the "Unknown Stars" section of the event page.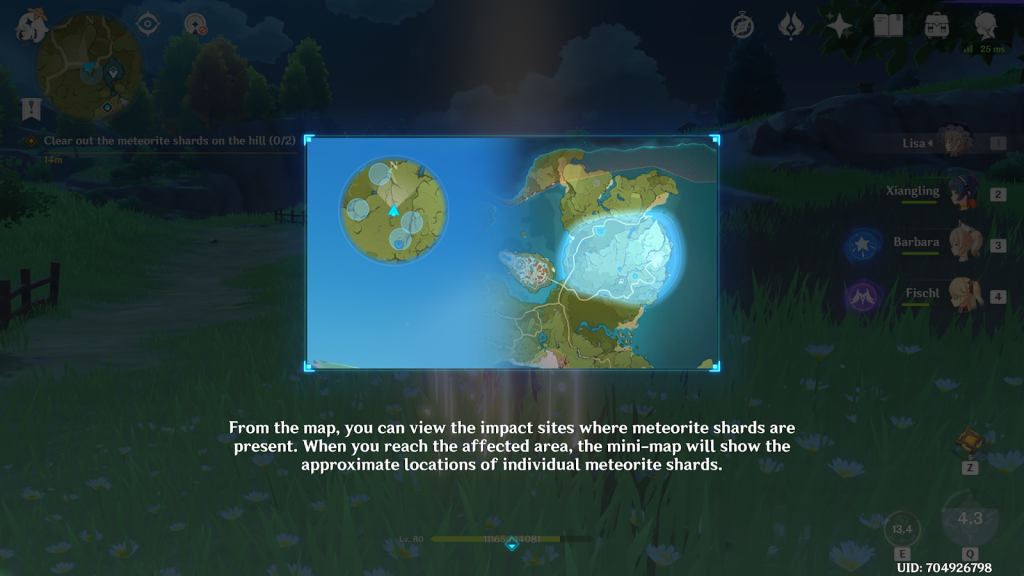 (Picture: miHoYo)
Salvaging meteorite shards earns you Fading Star's Might, which you can spend in the event store (more on that later).
Character Boosts
Before we go any further, it is important to note the following characters receive a 60% damage boost during the "Meteorite Remains Salvage" challenge in Phase II, and will receive the same bonuses during the "Fallen Star" challenge in Phase III. Plan your party accordingly!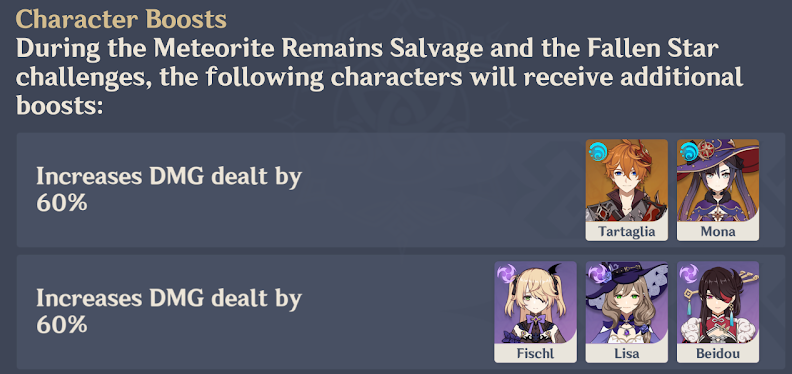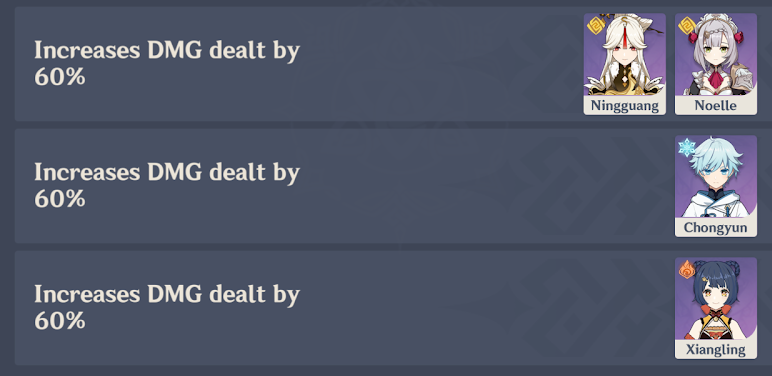 (Picture: miHoYo)
Phase II - Star of Deceitful Dreams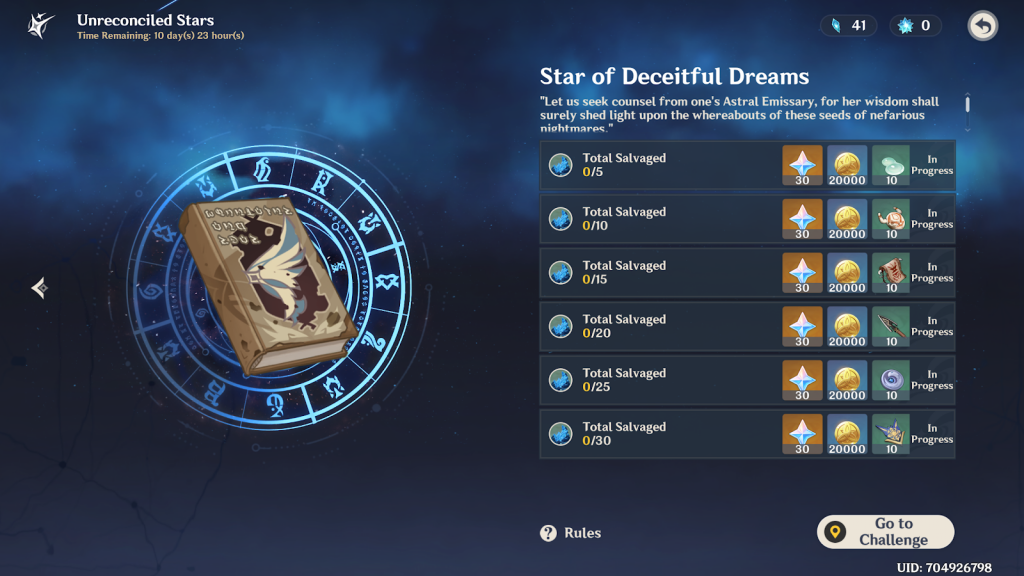 (Picture: miHoYo)
To unlock the next phase of the event, you'll need to complete the quest chain "The Crisis Deepens," which brings everyone's favourite Astrologer Mona into the story. With the quest complete she'll be providing you with the locations of the fallen meteorites you need to salvage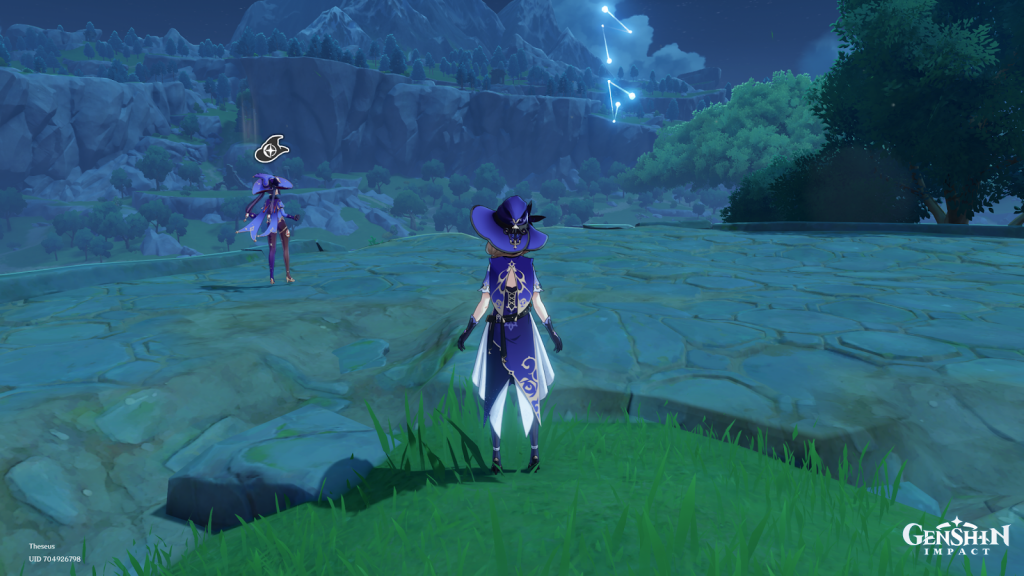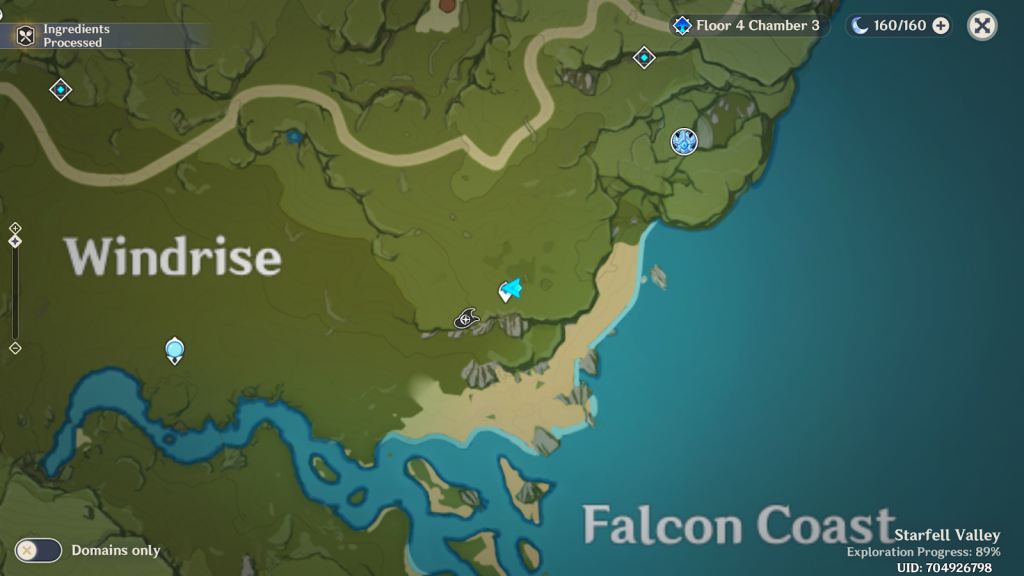 (Pictures: miHoYo)
You can find her north of the river estuary feeding into the Falcon Coast, denoted on the map by her own unique icon. Very stylish.
Asking Mona to track meteorites will spawn four in a small area on the map. Navigate your way to one to begin a "Meteorite Remains Salvage" challenge.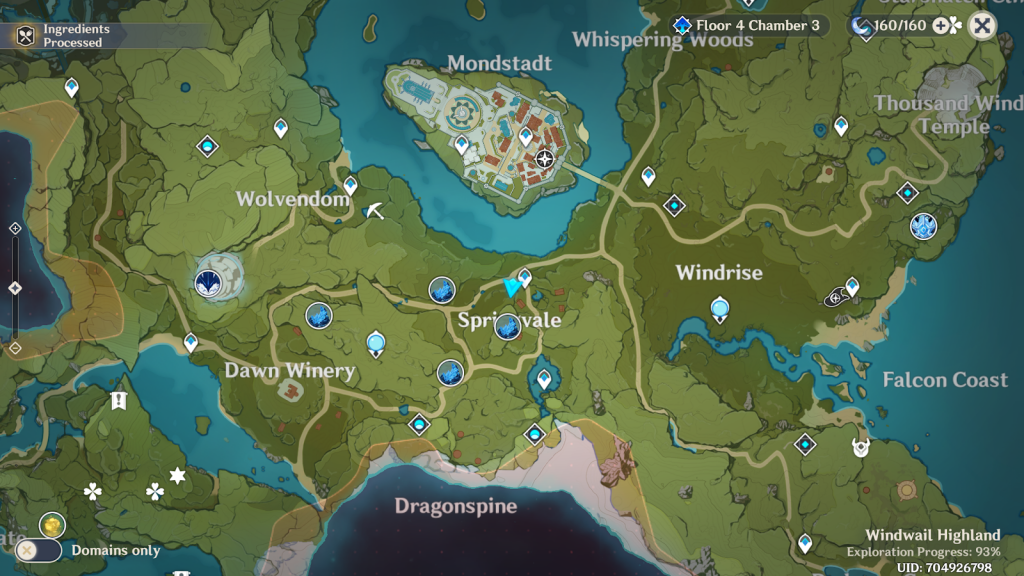 (Picture: miHoYo)
Interacting with meteorite remains will give you the option of what level you want to try the challenge at, offering scaling rewards based on level.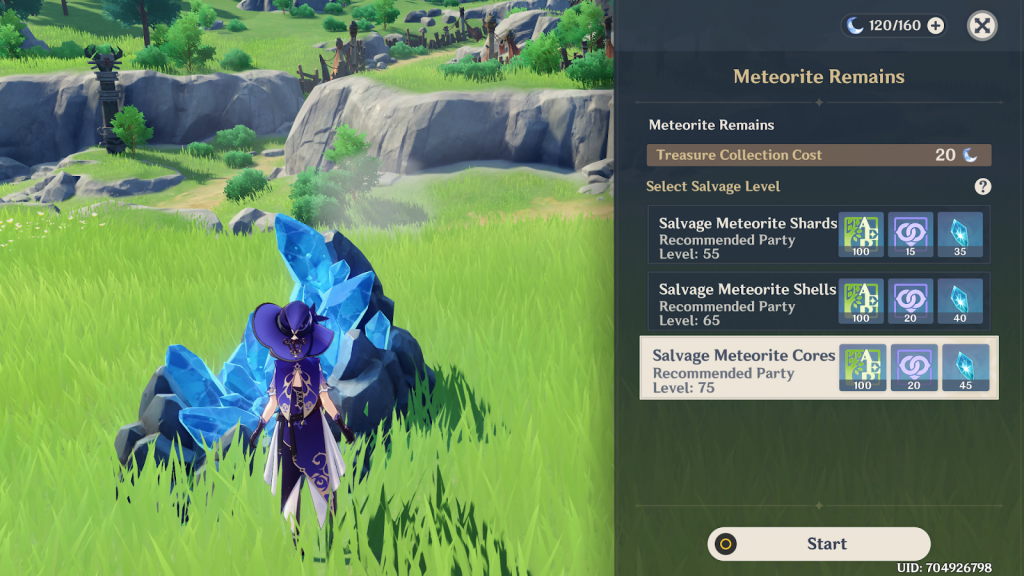 (Picture: miHoYo)
The challenge itself is simple - kill everything while staying within a given radius of the meteorite remains. Leaving the area for too long will reduce your salvage progress, and you'll fail the challenge if you don't complete the salvage within 10 minutes.
If it wasn't clear, killing your opponents is how you increase your salvage progress. Not the most scientifically rigorous way of salvaging meteorites, but hey.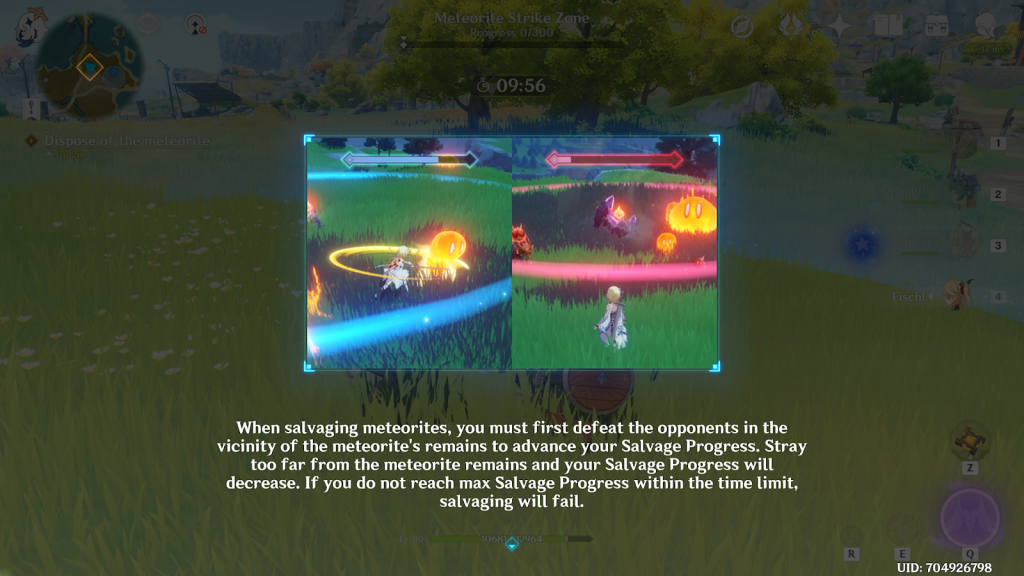 (Picture: miHoYo)
The one major scruple is that these meteorites empower your opponents with a specific element (you can tell by what colour the meteorite is before the challenge). You want to remove that element fast with a reaction to reduce their strength and take the free damage while you're at it!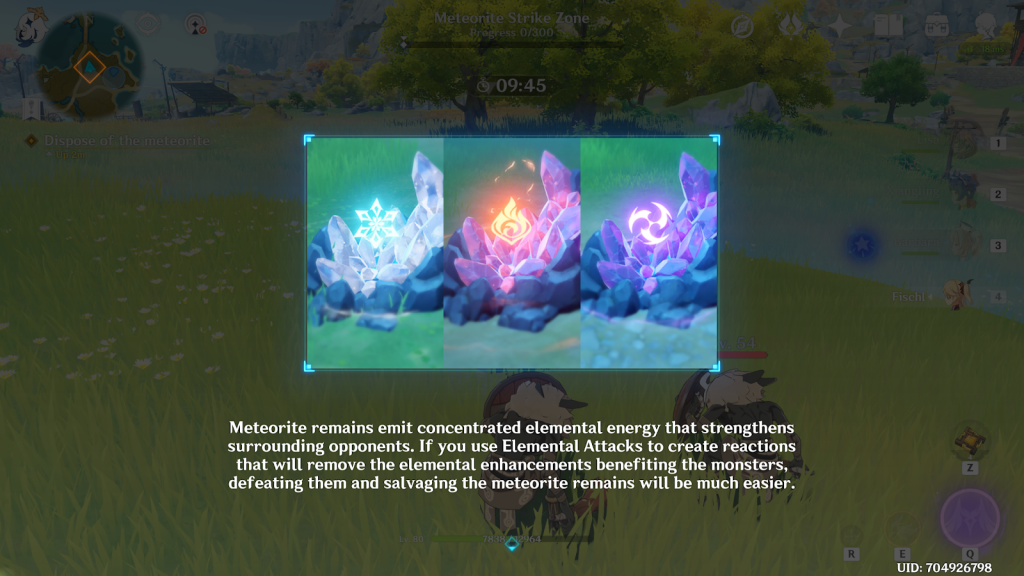 (Picture: miHoYo)
Once you've completed the challenge, you can collect the rewards. It takes 20 Original Resin to collect (Condensed Resin doesn't work), and offers Adventure EXP, Companionship EXP, and Fading Star's Might, which as previously stated can be spent in the Event Store.
Phase III - Star of Destiny
Playable either solo or co-op, players will be able to undertake the "Fallen Star" challenge from 23/11 after they complete the quest "What the Skies Conceal, the Water Reveals."

(Picture: miHoYo)
As this event isn't playable yet information is still somewhat scarce, but the basic concept is that you fight and defeat enemies, allowing you to accumulate "Celestial Energy," which you then have to submit in the Celestial Energy Submission zone.
There will be a maximum amount of energy you can have at any one time, and it is possible to be interrupted while submitting so plan accordingly and be careful about how much energy you're letting build up. miHoYo have also hinted that "Astral Anomalies" will be making the challenge even more complicated, so be warned…
Fill the progress bar up completely before time runs out and you complete the challenge. You'll need to spend 40 Original Resin to collect the rewards, which includes Fading Star's Essence - seemingly the only way to receive this in the entire event.
Event Shop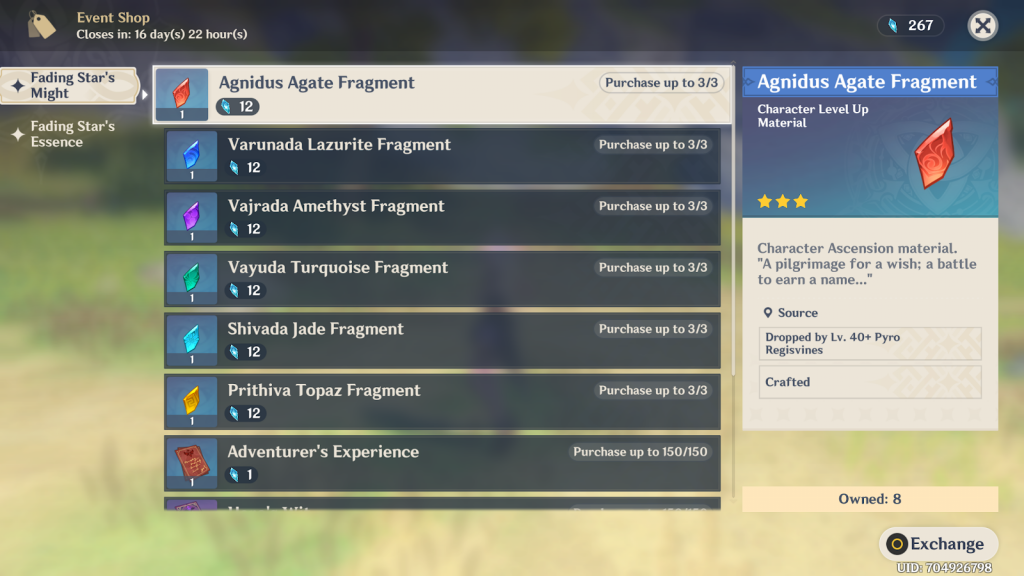 (Picture: miHoYo)
It's all well and good working hard at all these challenges, but you'll need to remember to cash in you Fading Star's Might and Essence in the Event Store for character experience and talent and ascension materials.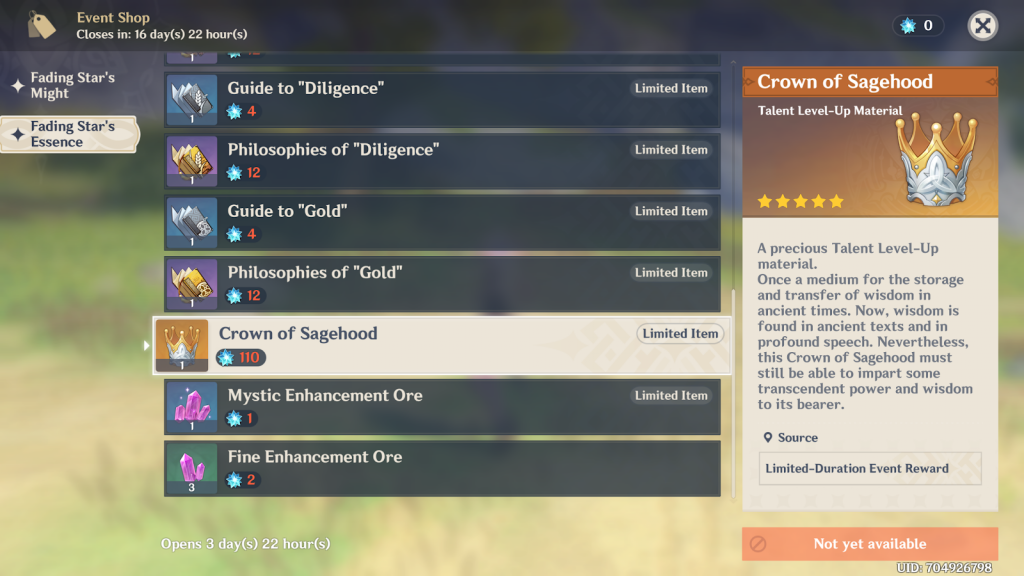 (Picture: miHoYo)
You'll want to keep your eye on the Crown of Sagehood available for Fading Star's Essence. It's a coveted talent level up material for high-rank upgrades, and may well be worth the hefty price tag to pick up.
Meteoric Wave - the additional World Quests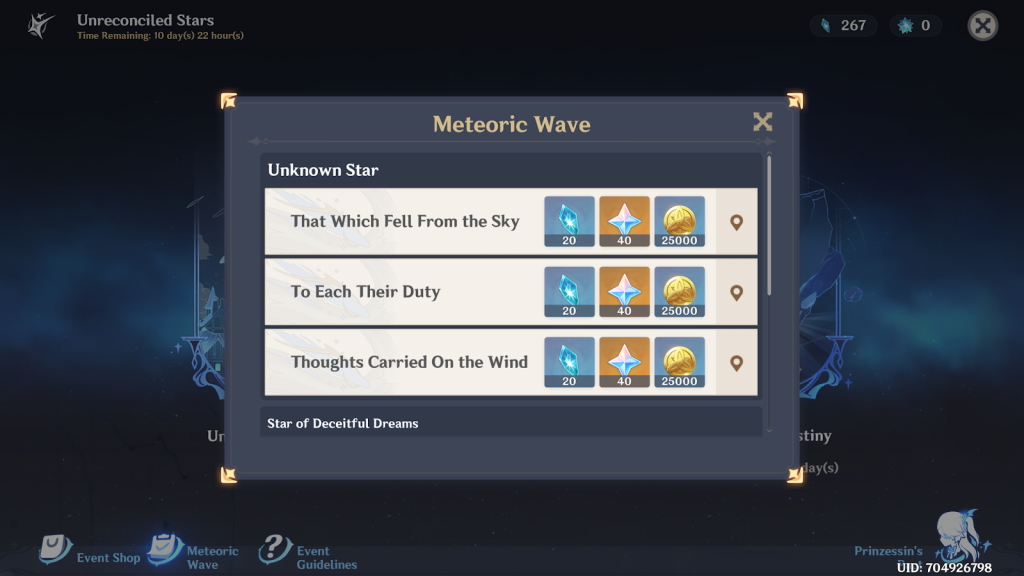 (Picture: miHoYo)
Don't miss out on all the additional quests that don't pertain to the event challenges directly! More are being added with each phase, and you can find a list and where to find them from the event page by clicking on the Meteoric Wave button.
Unreconciled Stars will continue until 30/11, and Phase III will launch on 23/11. Happy star hunting.