Genshin Impact houses many different types of characters with each having a unique set of abilities.
One of them is Sayu, first introduced during the Tapestry of Golden Flames banner and is best suited for a support role with her Elemental Burst abilities that can deal damage as well as heal the character with the lowest HP or will all the character HP above 70% if no enemies nearby.
She started to become one of the most popular characters because of her cute back story, and also when fans came to know that Sayu is voiced by one of popular Twitch streamer Lily "Lilypichu" Ki, Sayu is known for being lazy and try to sleep as much as she can in hopes that she can grow taller that's the reason she uses her ninja technique to hide and "laze around."
How old is Sayu?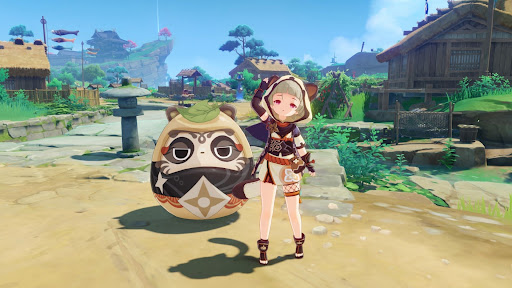 As confirmed by miHoYo Sayu was born on 19th October, but her birth year was never disclosed along with her height, although we know that she is shorter than other characters here age, as said in one of her voice lines:
"When is my growth spurt gonna come? Everyone my age is practically twice my height, and I'm still... Ugh, enough, I need sleep, sleep is the answer. Good night!"
Although it is known that Sayu is still a kid and is one of the youngest playable characters in the game, therefore, it is expected that her age should be close to that of Barbara, Bennett, Razor and Xinyan which is around 16/17 years.
Don't forget to follow our Genshin Impact dedicated section packed with guides, updates, news, and more.
Featured Image Credits: miHoYo