With the latest Banner in full swing, Ningguang is at the forefront of many Genshin Impact players' minds with her increased drop rate.
For those who have rolled (or looking to roll) her, here's how to get the most out of the premier Geo DPS.
Ningguang Guide
Weapons
The long and short of it is most 4*+ Catalysts will work on Ningguang and will synergise well with her playstyle - the only exception being Royal Grimoire by community consensus. It's just inconsistent and she crits often enough that the weapon effect is lacklustre.
With that said there are a few Catalysts which rise above as choice options:
Lost Prayer to the Sacred Winds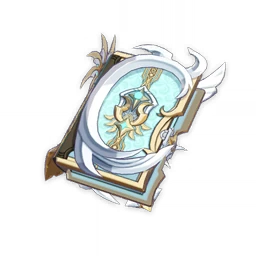 (Picture: miHoYo)
A stacking elemental DMG bonus the longer you're in combat (up to 32%) and 10% move-speed is a strong pairing for Nigguang. Great if you plan to have her out for extended periods of time.
Memory of Dust
(Picture: miHoYo)
A 20% increase to shield strength and another stacking DMG bonus, but this time it's increased by hitting opponents. It caps out at 20%, but it's a lot faster to activate than Lost Prayer - and it has a lot of synergies with Nigguang's kit.
Memory of Dust's 20% ATK bonus is doubled when the user is protected by a shield (shields which are made 20% stronger remember) and as a Geo user Ningguang can constantly create shields courtesy of the Crystalise elemental reaction. Pick up those elemental shards and start dishing out the hurt.
Pair this up with a 4-piece Retracing Bolide artifact set and a team-mate or two with shields and watch the hurt roll in.
Prototype Malice & Mappa Mare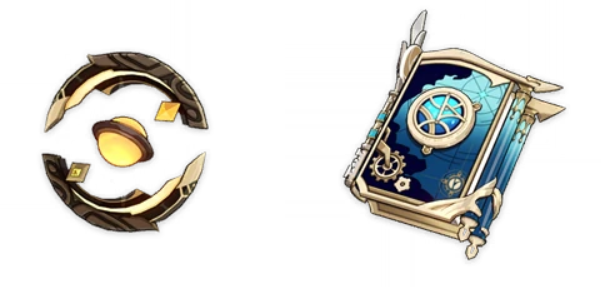 (Picture: miHoYo)
If you're strapped for Catalysts then the two forgeable options, Prototype Malice and Mappa Mare are honestly very effective options.
Mappa Mare offers and 8-16% Elemental DMG bonus when triggering an elemental reaction, which is easily done via Niggunag's Geo-infused autos, while Prototype Malice offers more in the way of utility by offering healing and energy regen when she uses her Elemental Burst.
Artifacts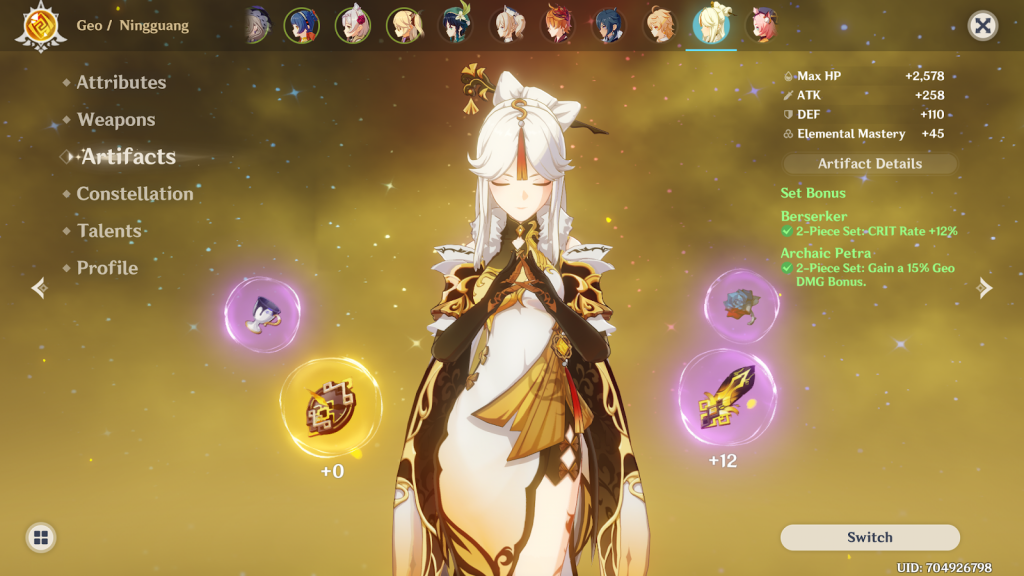 A 2/2 split between Berserker and Archaic Petra is impressive on Ningguang (Picture: miHoYo)
Once again there are a few options with artifacts for Ningguang, but the end result should always be to find maximum DPS - either by abusing her low skill CDs at high Constellation levels or by focusing in on her brutal auto-attack rotations.
Top of the list is a 2-piece Archaic Petra set for 15% Geo DMG Bonus combined with a 2-piece Berserker set for an additional 12% CRIT Rate.
It's great at all stages of the game and maximises Ninggauang's Geo empowered autos and abilities very well for high DPS.
Later into the game you can switch out the Berserker set for a 2-piece Gladiator's Finale for that sweet 18% DMG Bonus once you have artifacts with good CRIT Rate stats (that's primarily found on circlets as a main, and then as substats). If you want to go for a more Elemental Burst heavy build, (great if you can reach C6) go for 2-piece Noblesse Oblige instead.
Another option is to go for a full 4-piece Retracing Bolide set, especially if you have Memory of Dust for a weapon. Increased shield strength by 35% combined with the weapon's 20% makes for impressive tankiness, and more critically means your shield is likely to stay on for the 4-piece effect of +40% normal and charged attack DMG when protected by a shield. Use your Jade Screen to block ranged attacks as well and then watch the untouchable DPS queen take off.
Lastly, an easy and cheap option is just to run the 4-piece Resolution of the Soujouner for the ATK bonus and improved charged attack CRIT Rate.
Ningguang Artifact Stats
Now you know what artifact sets you're looking for, here's the stats you want on them:
Main Stats:
ATK% Hourglass
Geo DMG Goblet (key)
Crit% Circlet (DMG will also work with good substats)
ATK%, Crit%, Crit DMG
Sub Stats Priority:
Crit% (get to 50~% if possible)
Crit DMG
ATK
HP (Jade Screen's durability scales off this, so it's a good secondary stat)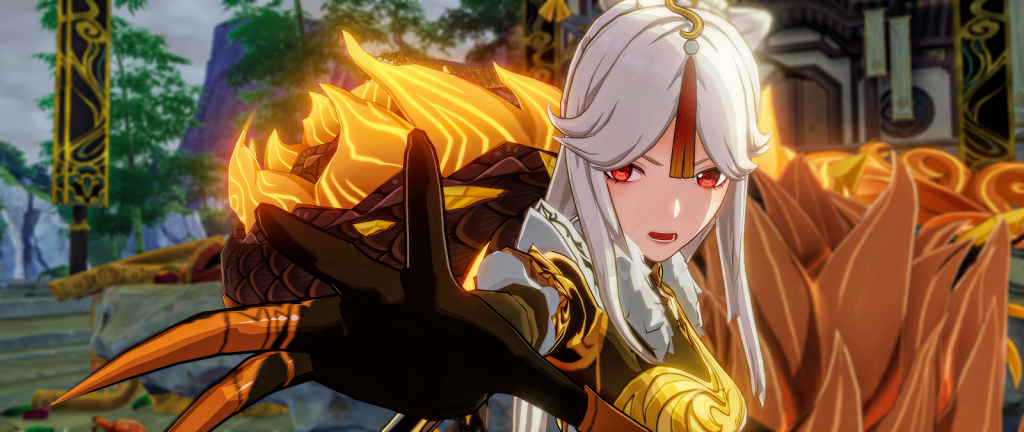 (Picture: miHoYo)
Play Patterns
Now that you have your Tianquan of Liyue kitted out for battle, here are the strategies for waging war with her.
The first thing you'll want to do is summon your Jade Screen (Ningguang's Elemental Skill). It does damage, block projectiles, and walking through it gives you a 12% Geo DMG bonus courtesy of her Strategic Reserve Skill.
That means walking through the Jade Screen.
With that done, you'll want to auto-attack three times to stack three Star Jades, then use a charged attack to fire off all three for maximum damage. Remember that if Ninguangg has any Star Jades her charged attacks cost no stamina thanks to her passive skill Backup Plan.  You can use your Elemental Burst on to add on even more damage, but try to do so when you have your Jade Screen active to get the most out of the ability.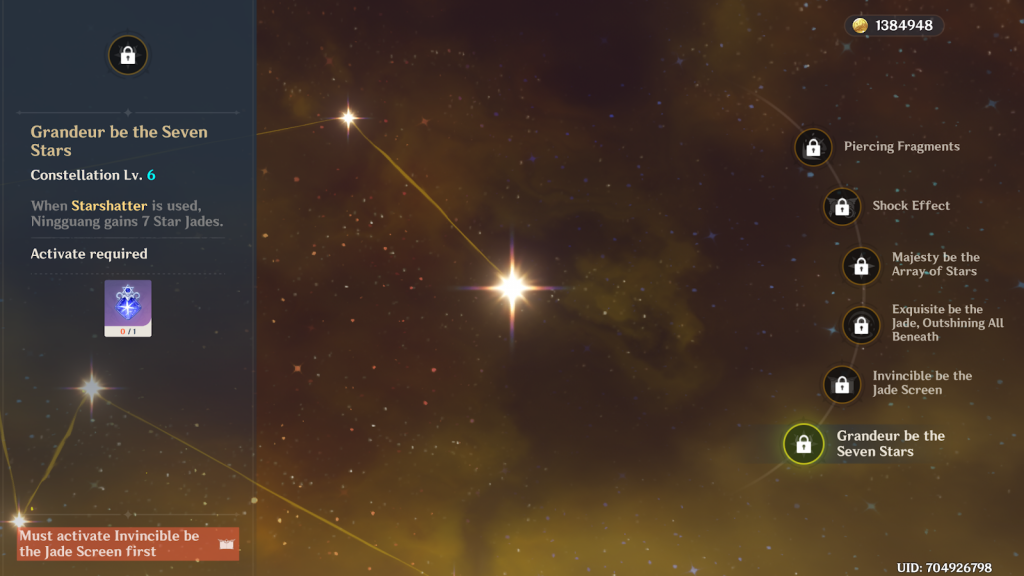 (Picture: miHoYo)
If you're lucky enough to hit Constellation Level 6 you can go for an Elemental Skill → Elemental Burst → charged attack → Elemental Skill rotation instead to really pump out the damage thanks to the seven Star Jades your Elemental Burst grants from Grandeur be the Seven Stars.
As for team compositions, consider running Noelle for the duo Geo character bonus (harder to interrupt and added Attack DMG when shielded) or Diona as someone else who can add shields if you run Retracing Bolide. Otherwise, Fischl, Lisa, Xiangling, Jean, Bennett, Mona… most characters that can offer impactful skills, effects and utility to back her up are always going to be appreciated.