Following the release of the Genshin Impact 2.0 update, miHoYo expanded the map horizons by adding the Inazuma region. Throughout the region, many NPCs will prompt the players to complete a number of unique commission quests. O Archon, Hear Me is one of the new quests in Genshin Impact that can only be accomplished in the new Inazuma region. 
The quest is carried out by a young boy Shouta located in Inazuma City that initially gives 4x Onikabuto on the first meet. Like other quests, the O Archon, Hear Me quest also rewards the players with free Primogems, a premium currency in Genshin Impact. Luckily, this quest is relatively easy and can be completed in a short period. Here's an essential guide for the same.
Completing O Archon, Hear Me quest in Genshin Impact
To start the quest, head over to the north of the Inazuma City (the exact location is marked above) and go near the NPC known as Shouta under the stairs. Players can get the O Archon, Hear Me quest's access by talking to him.
After accepting the quest, talk to Yayoi Nanatsuki, who is the owner of Yayoi Lacquerware. Gamers can directly navigate to her shop by pressing V on the keyboard.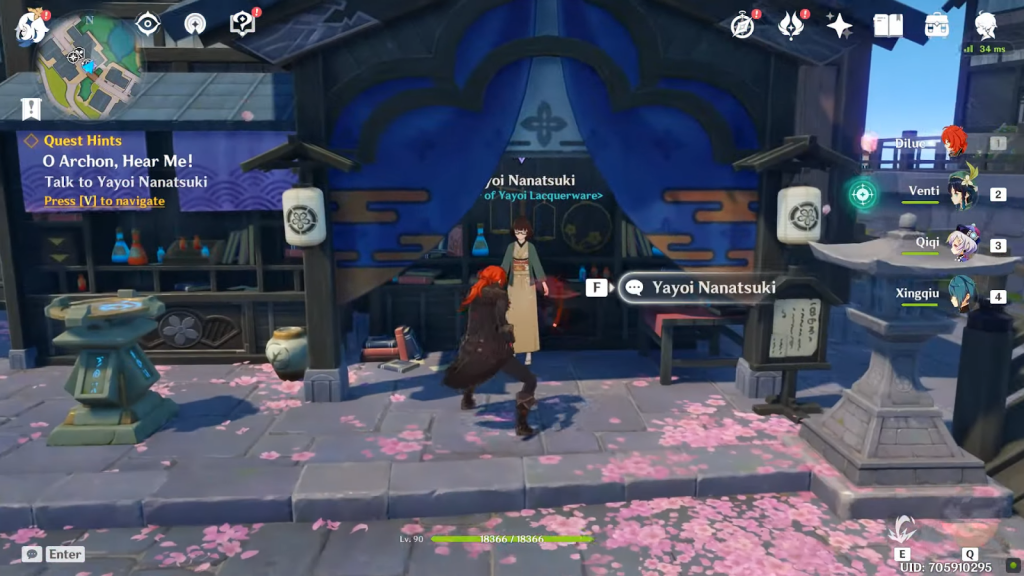 After a short cutscene, help the Shouta by placing offerings at the shrine. Once the objective is shown on the screen, report back to the Shouta by heading back to the shrine, where they both will have the following conversation:
Shouta: What should we do? What do you think we should offer, big (bro/sis)?

You: Let's go with Tricolor Dango.

Shouta: Really? Okay! I happened to have brought one with me. My mom made it for me and I haven't even eaten it yet...

Shouta: Let's offer it up, then!

You: It's better to offer one of those sachets.

Shouta: Okay. Let's go with your idea!
After preparing everything with Shouta, makes an offering at the shrine.
Shouta: O Archon, bless me and help my wishes come true.

Shouta: Thank you for staying with me until now, big (bro/sis). Please have these. They're for you!

Shouta: I'll come back here tomorrow to check again. I hope that I'll receive a reply…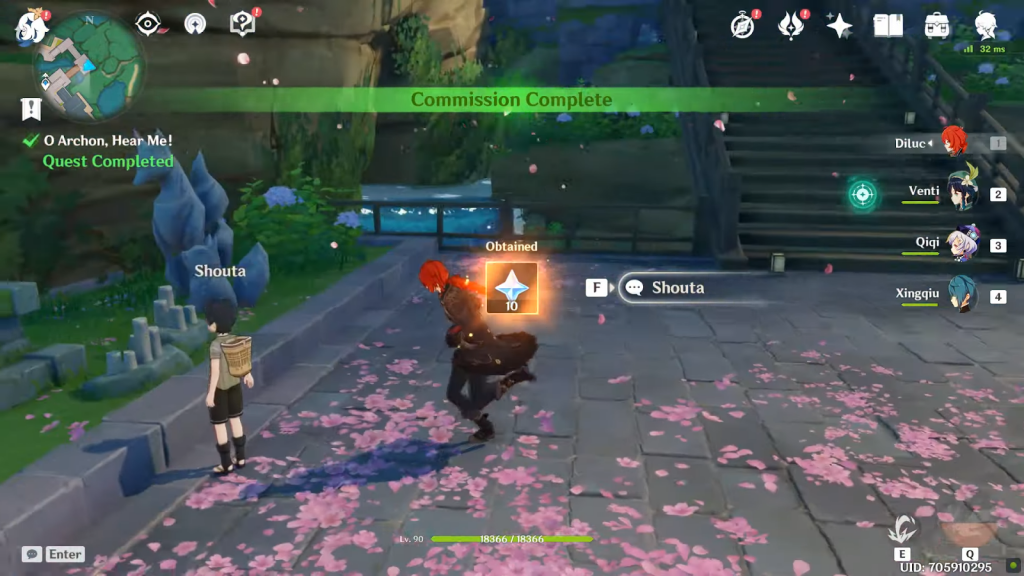 That's it. Afterwards, the O Archon, Hear Me! quest will be marked as completed, and the players will receive 10x Primogems as a reward. The commission also grants several Adventure Rank dependent rewards upon completion, such as Adventure XP, mora, Companionship XP, and more.
Don't forget to follow our Genshin Impact dedicated section packed with guides, updates, news, and more.