After a series of filler updates, Genshin Impact is finally going to introduce the third region of Teyvat, Inazuma, with its next major update, version 2.0, arriving on July 21, 2021. With the arrival of the new update, we have new character event wish and weapons banners, craftable weapons, and a set of new artifacts coming to the game. 
Genshin Impact 2.0 - new banners
Similar to other version updates, Genshin Impact 2.0 is divided into two halves. Each half of the update will run for 21 days and features a character event wish banner and an updated Epitome Invocation banner featuring the new five-star weapons.
When do the Ayaka, Yoimiya and Sayu banners come out?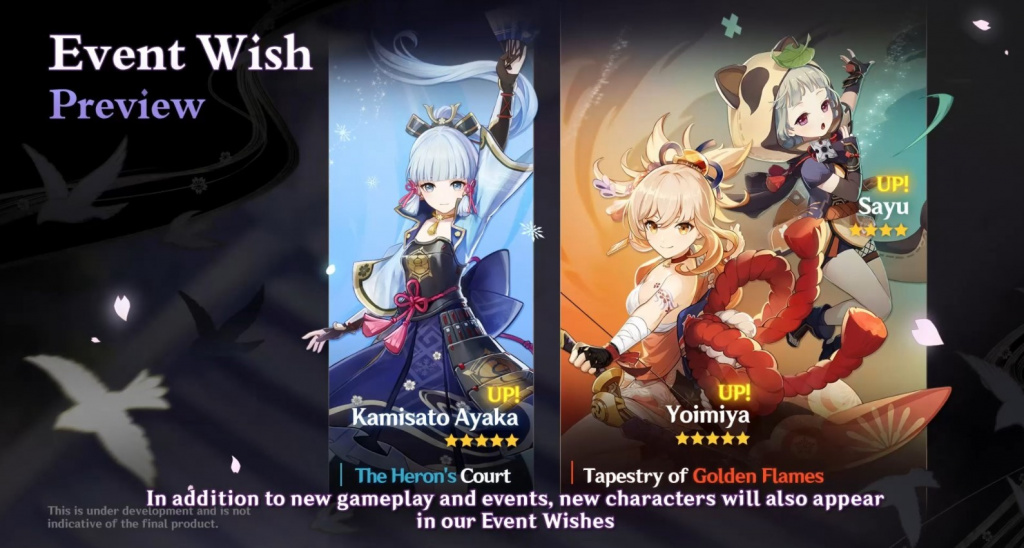 (Picture: miHoYo)
The first character event wish banner to arrive with Genshin Impact 2.0 is of Ayaka's. Her banner will release on July 21, 2021, alongside the version 2.0 update. 
Meanwhile, Sayu, the four-star Anemo Claymore user, is one of the featured four-star characters in Yoimiya's banner, set to release on August 10, 2021.
Weapons banner - "Epitome Invocation"
Two new five-star weapons are releasing alongside the Genshin Impact 2.0 update. A five-star sword, Mistsplitter Reforged, and a five-star bow, Thundering Pulse. 
Based on the character event wish banner, the first Epitome Invocation banner will feature the Mistsplitter Reforged sword, best suited for Ayaka. Meanwhile, the second Epitome Invocation banner will feature the Thundering Pulse bow, best suited for Yoimiya.
New craftable weapons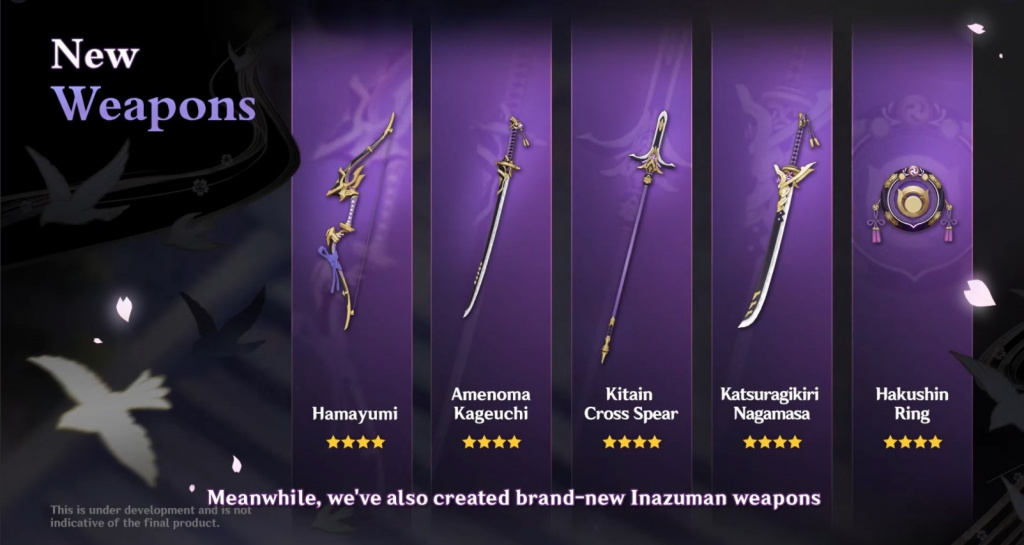 (Picture: miHoYo)
There are five new four-star weapons players can forge using weapon prototypes and a few other materials.
Hamayumi - A four-star Bow weapon.
Amenoma Kageuchi - A four-star Sword weapon.
Kitain Cross Spear - A four-star Polearm weapon.
Katsuragikiri Nagamasa - A four-star Claymore weapon.
Hakushin Ring - A four-star Catalyst weapon.
New artifacts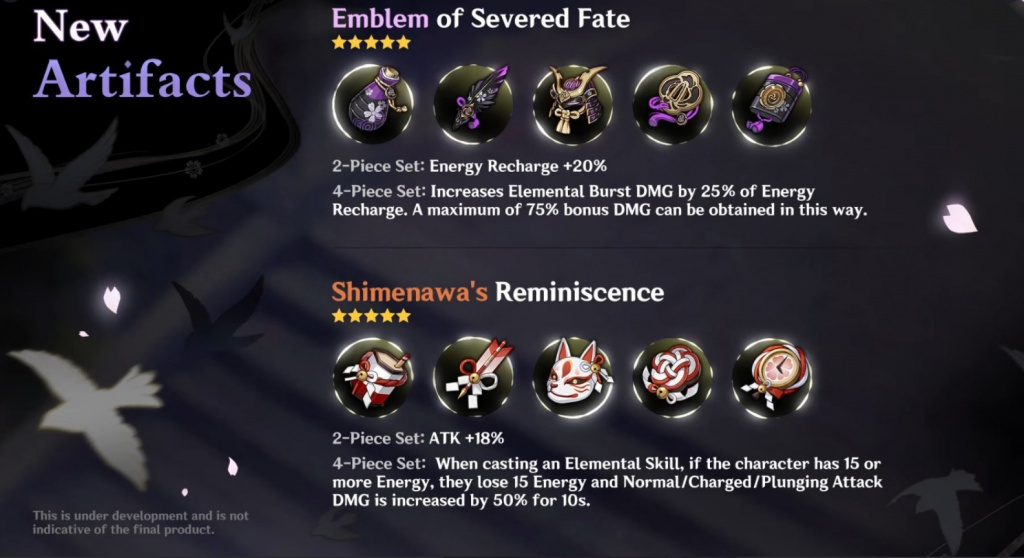 (Picture: miHoYo)
The upcoming update will also introduce two new sets of artifacts, namely Emblem of Severed Fate and Shimenawa's Reminiscence. 
Emblem of Severed Fate Set Bonus 
2 Piece Set - Energy Recharge +20%
4 Piece Set - Increases Elemental Burst DMB by 25% of Energy Recharge. A maximum of 75% bonus DMG can be obtained in this way.
Shimenawa's Reminiscence Set Bonus 
2 Piece Set - ATK +18%
4 Piece Set - When casting an Elemental Skill, if the character has 15 or more Energy, the loose 15 Energy and Normal/Charged/Plunging Attack DMG is increased by 50% for 10s. 
For more news, guides, lore and more check out our dedicated Genshin Impact hub and Twitter account.