The update 1.5 of Genshin Impact has brought with it lots of new events, and with the Energy Amplifier Initiation event coming to an end, let's start looking at the next special challenge that will arrive soon, where you will have the opportunity to win many rewards while enjoying a good moment with you friends. Let's play a game of Windtrace!
Genshin Impact Windtrace: Gameplay Details
This event will bring a new minigame, which will consist of two teams separated into Contested Zones. You can form your own team adding friends to your party through the Co-Op mode, or fill it randomly when joining the game's matching.
Just a quick note, before participating in the game, you must first unlock all of the Statues of the Seven located in Mondstadt and Liyue so you can play in all Contested Zones available, and you must be Adventure Rank 20 or above.
(Picture: miHoYo)
The Contested Zones will be allocated on one of two sides: the Hunter or the Rebels. The objective of the Hunter is to find all the Rebels like a hide-and-seek game, while the Rebels have to hide until the time runs out.
Just starting the Rebels will be able to select one of many Windward Arts that will replace their Combat Talents temporarily. These can be used to disguise themselves, place the bait, or even enter a hidden state making you invisible for a brief moment.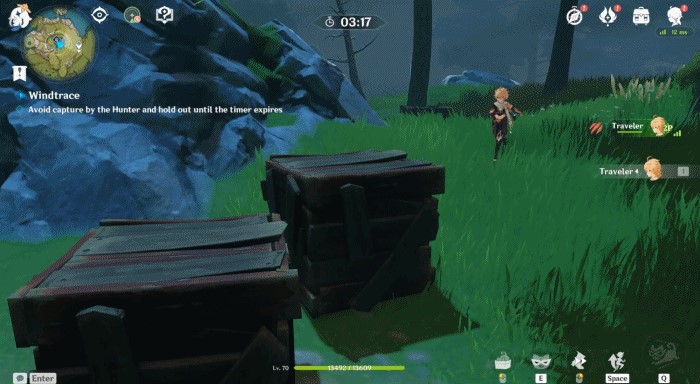 (Picture: miHoYo)
The Hunters as well can use various Windward Arts to detect the location of the Rebels using a special aura, know the direction of any of the Rebels, disable their tricks and disguises, and even imprison a random Rebel deactivating its disguise.
To help with this, Rebels can access some Favors that will descend upon the place which, if you can collect them, will charge up a Secret Favor called Starstep, which will increase your movement speed for 30 seconds.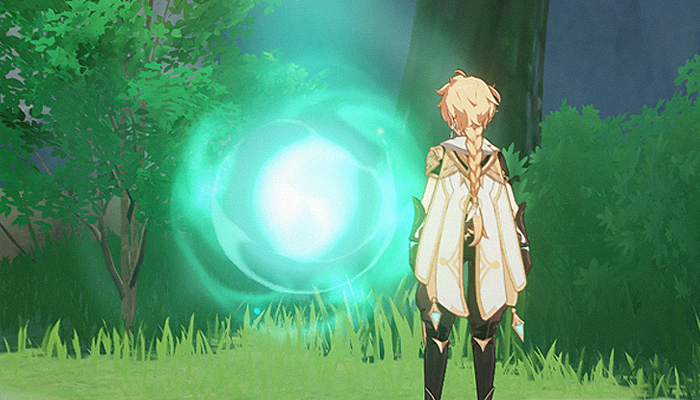 (Picture: miHoYo)
Genshin Impact Windtrace: Get Rewards & More
At the end of each game, the players who win will obtain Windtrace Coins that can be used to unlock a variety of rewards, including Character EXP Materials, Mora, and a Windtrace-themed Namecard, however, these can only be obtained when playing with randomized players.

(Picture: miHoYo)
On the first day of the event, the maximum number of Windtrace Coins you can carry will be 1,200. This amount will increase by 600 for each of the 6 days after that, up to a maximum of 4,800 Windtrace Coins. Once you collect all the coins from a single day, you will not be able to win anymore until the next.
The Windtrace event and its Event Shop will be available on 14-24th May 2021.
Don't forget to follow our Genshin Impact section, for more guides, updates, news, and more.