After weeks of outcry over the perceived weakness of 5-Star character Zhongli, the character will receive a plethora of buffs to his Talents, Elemental Skill, and Elemental Burst. The buffs will be tested in the version 1.3 beta, where miHoYo will continue gathering feedback. The Geo element will also be tweaked to add more general utility.
Zhongli has been a fan-favourite since first appearing in Liyue's Archon questline. The end of that chain reveals Zhongli is just a secret identity for Rex Lapis, the Archon of the Chinese-themed Liyue region and the Geo element. As the region's god and guardian, Chinese fans had high hopes for the character.
Western fans also clamoured for the CEO of GEO, though both groups immediately noticed that Zhongli's damage numbers and support options were significantly lower than expected.
For context, Monstadt's Archon of Anemo Venti is a meta-defining support with an insane amount of crowd control. Zhongli's pillars provide inconsistent energy regeneration and a way to climb hills faster.


(Posts from the Chinese Genshin Impact forum, translated by miHoYo forum user Darel.) 
On the 7th December, miHoYo posted an announcement to their fans regarding the game's newest Archon. The letter suggested that fans are misinterpreting Zhongli's design as a damage-oriented character when he's meant to be a support. Even though the team promised to continue monitoring feedback and considering adjustments, fans mostly latched on to the quote below.
"From a design standpoint, these two features enable Zhongli to fulfil his role as a support character, and from a review of actual game data, we have discovered that Zhongli is, in fact, effectively improving Travelers' survival capabilities." 
Now there's a full suite of adjustments that will be tested for Zhongli. Do you think they'll be enough to redeem both the character and miHoYo?
Zhongli and Geo buffs
Reworked Passive Talent "Dominance of Earth"

Normal, Charged and Plunging Attack DMG will be increased by 1.39% of Max HP.
The Stone Stele, Resonance and Holding Mode DMG of Dominus Lapidis will be increased by 1.9% of Max HP.
Planet Befall's DMG will be increased by 33% of Zhongli's Max HP.

Buffed Elemental Skill "Dominus Lapidis"

Causes nearby Geo energy to explode, causing the following effects:

If the maximum number of Stone Steles has not yet been reached, it will create a Stone Stele.
Creates a shield of jade. The shield's DMG Absorption scales based on Zhongli's Max HP, and has 150% Physical DMG and Elemental DMG Absorption.
Deals AoE Geo DMG.
If there are nearby targets with the Geo element, it will drain a large amount of the Geo element from a maximum of 2 such targets. This effect does not cause DMG.

This adjustment will also greatly increase the interruption resistance of Dominus Lapidis' Holding Mode.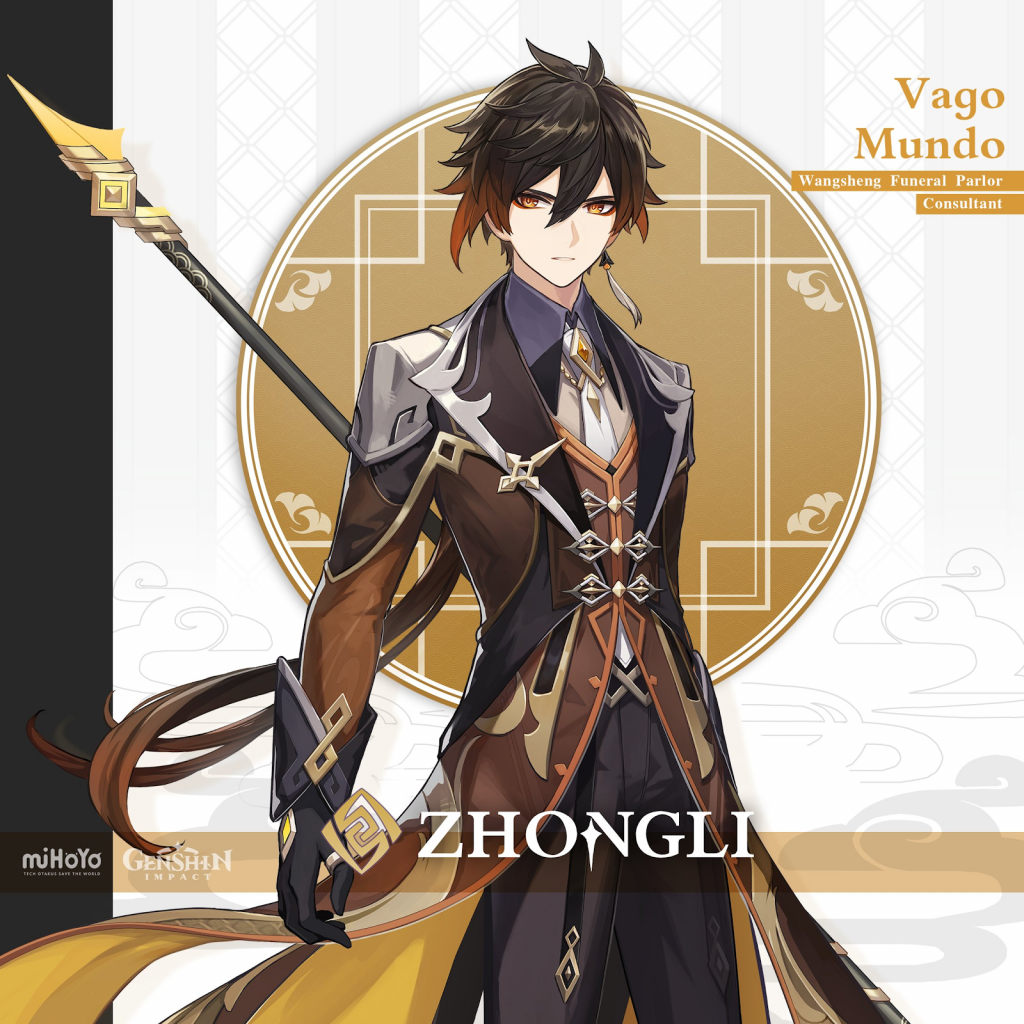 (Picture: miHoYo) 
Those aren't the only changes that Zhongli will benefit from. The Geo element as a whole has been underwhelming since release, something that miHoYo will try to rectify in the 1.3 beta test. The following adjustments will impact Zhongli, Geo Traveler, Noelle, and the upcoming 5-Star Albedo.
Reworked Geo Resonance "Enduring Rock"

Increases shield strength by 15%.
Characters protected by a shield will have the following special characteristics: DMG dealt increased by 15%, dealing DMG to enemies will decrease their Geo RES by 20% for 15s.

Reworked Geo Shield

Elemental Skill and Geo Crystal shields will now have 150% Physical DMG and Elemental DMG Absorption.