As part of Genshin Impact's 2.3 update, all players will have the chance to enjoy a new limited-time event around Dragonspine Mountain.
One of its biggest features and challenges will be to build a tonne of Puffy Snowmen, in order to get your hands on exclusive rewards such as decorations for your Serenitea Pot, and a powerful sword known as the Cinnabar Spindle.
So, if you are looking at how to build these Snowmen during the "Shadows Amidst Snowstorm" event, you are in the right place.
Building Puffy Snowmen for "Born in the Snow" event
Before you start building your own Puffy Snowmen in Dragonspine, first you will have to collect a series of special Components.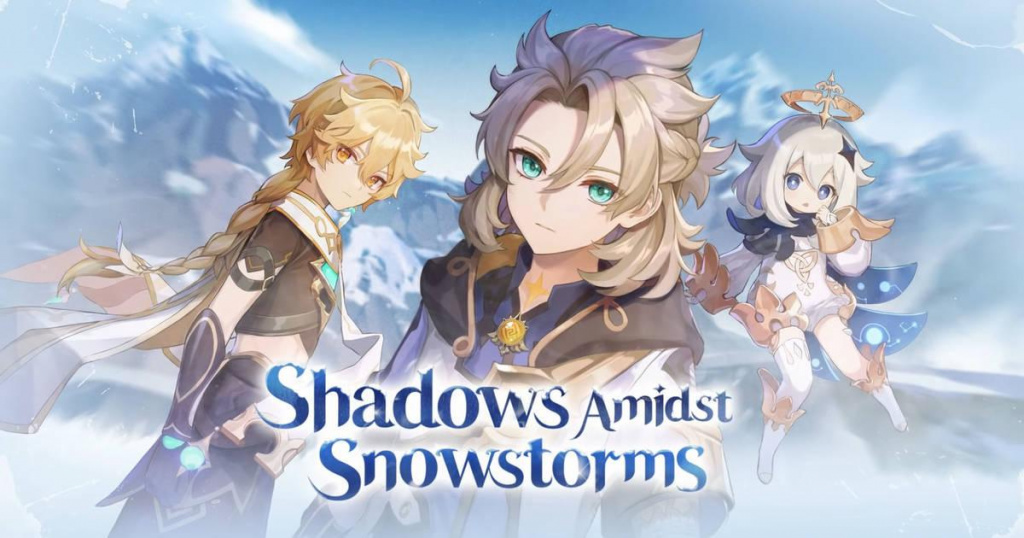 These Snowman Components will be available as rewards in some of the challenges of the featured event, through the Dragonspine Special Training section.
Components available include:
Snowman Heads
Snowman Hands
Snowman Hats
Snowman Eyes
Snowman Noses
Snowman Scarfs
As these trainings are quite long to explain, you can check them by yourself in our deep event guide. But in a few words, there are many ways to get any of these components, with the Tracker Training giving you the accessories, and the Combat Training dropping Snowman Heads as rewards.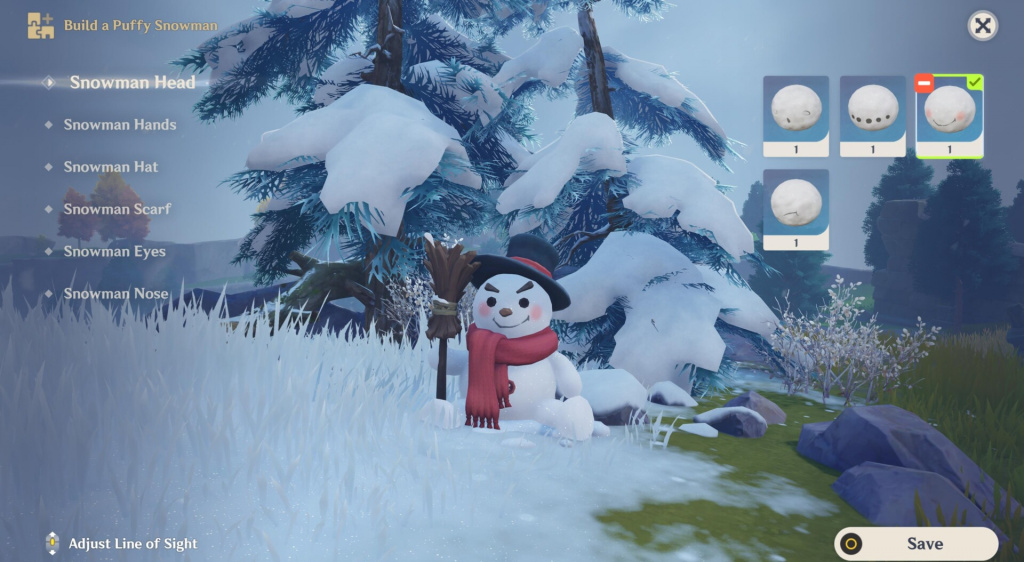 There are a total of three Heads available, along with four different kinds of accessories for each type of component, ranging from classic ones to even some bizarre and funny.
Once you get your hands on these, you will be able to use the Snowman Components and Heads you collected to make a Puffy Snowman in your camp.
At first, you will need to place the head of the Snowman, then you can use any components of your choice to decorate them. After you finish, you must save your progress or the Snowman you created will be lost.

Once you complete several Puffy Snowman, you will get Primogems, Mora, different kinds of Snowman Torsos, and the featured weapon of the event, the Cinnabar Spindle sword.
Additionally, during and after the event, you will be able to bring Snowman Torsos and components you have obtained to your Serenitea Pot to make more Puffy Snowmen, perfect to decorate your place this winter season.
In case you don't find the components you need to complete the challenge, you will have the chance to receive the ones you want by trading them with your friends via the event page, so you won't have to worry if you can't find them all.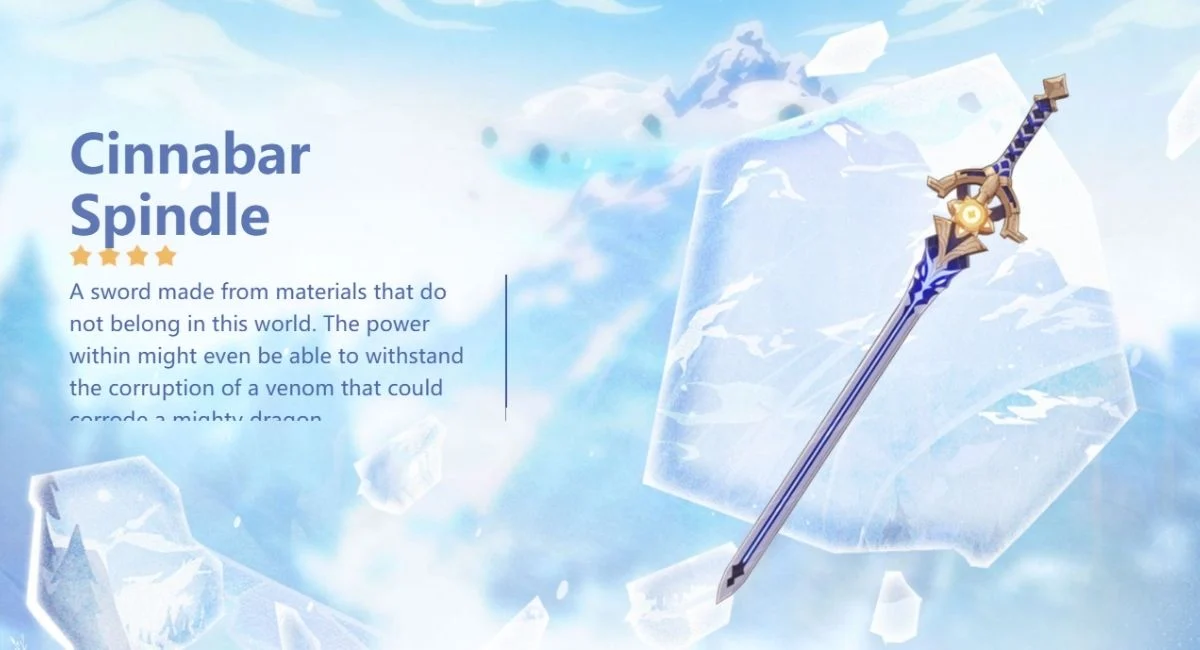 The "Shadows Amidst Snowstorms" event is available from 25th November to 13th December 2021.
Don't forget to check our dedicated Genshin Impact section, where you can find all the news, guides, and previews you desire, as well as our Genshin Impact Twitter account.
Featured image courtesy of miHoYo.