Genshin Impact's 2.3 update has finally arrived, and it comes stacked with new content for fans to earn, unlock, and explore.
Among other things, it added Albedo, Eula, Redhorn Stonethresher claymore, Cinnabar Spindle sword, Husk of Opulent Dreams artefact set, Itto story quest, and more.
And while there's more than enough to dive into, one highly sought item has also become available to players worldwide.
The elusive Wings of Feasting glider, known simply as the KFC Glider due to its promotion via KFC, is now finally up for grabs for players in the rest of the world.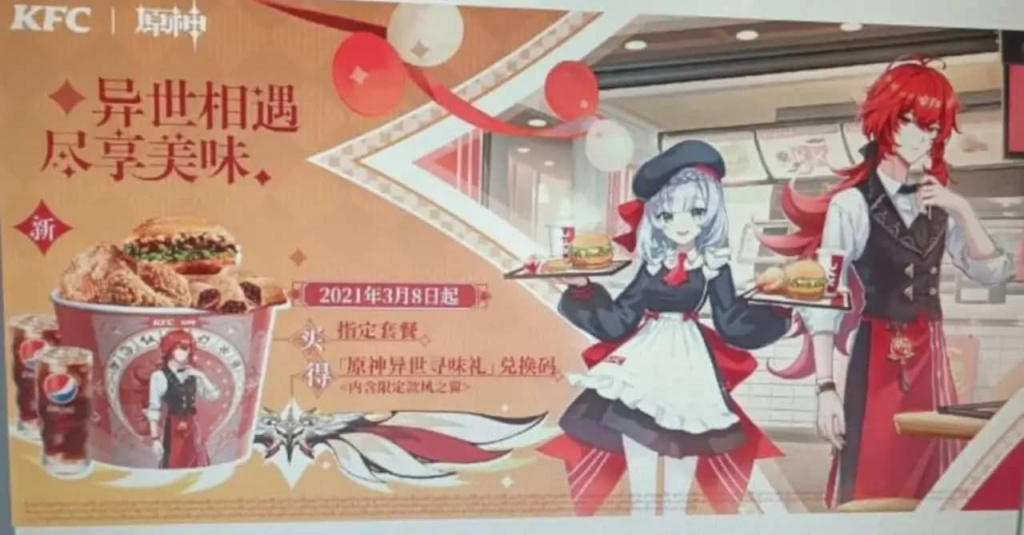 Up until now, it was a time-limited, region-locked item, obtainable only for those who play on the Chinese servers. And in order to get one, Chinese players were required to visit a KFC restaurant.
Now, not only that you can get it from anywhere in the world, but you also don't need to physically leave your home in order to do that.
How to get the KFC Glider in Genshin Impact?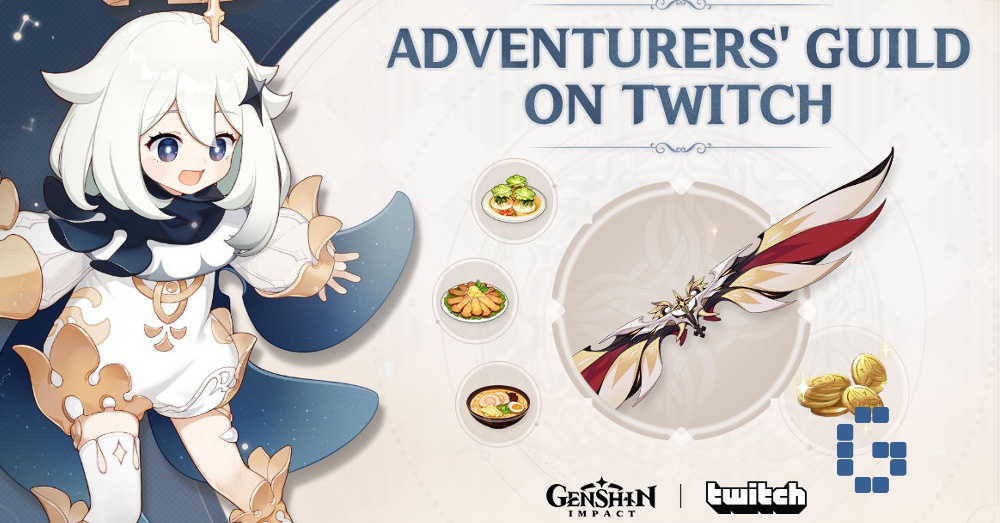 With the start of Genshin Impact 2.3, the KFC Glider glider is now available worldwide as part of a promotion with streaming platform Twitch
miHoYo is holding a special Twitch event in order to promote the latest update. This limited-time event is called "Adventurers' Guild on Twitch" and in order to unlock the Wings of Feasting glider, you will need to either subscribe or gift a subscription for one of the streamers who are participating in the event.
The Tier 1 two-months Twitch subscription will suffice, which will cost you around $4.49 per month, depending on your country/region. Keep in mind that in order to get the code with the rewards, you will need to purchase two months of eligible Tier 1 subscription to any of the selected Twitch channels, which means that it will essentially cost you around ~$10.
How long will Adventurers' Guild on Twitch last?
The "Adventurers' Guild on Twitch" event has started on 24th November, alongside the 2.3 update.
The event will last until 8th December at 23:59 (UTC+8).
You can purchase your subs at any point during the event and you will receive your code with rewards, just make sure to use it before 15th December, because codes will be redeemable until 15th December 2021.
What are other rewards?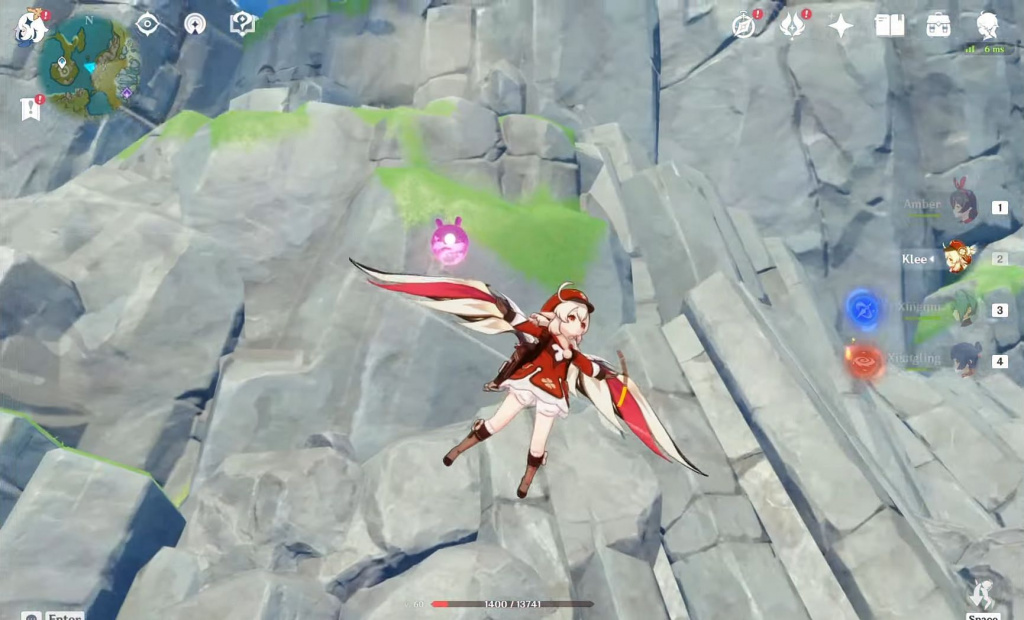 Asides from the Wings of Feasting glider, players who get the code will also receive the following rewards:
30,000 Mora
Jade Parcels
x2 Tonkotsu Ramen
x2 Sautéed Matsutake.
Adventurers' Guild on Twitch eligible streamers
The following list contains Twitch channels of all streamers who are participating in the "Adventurers' Guild on Twitch" event:
Thai:
Arabic:
Polish:
Romanian:
Turkish:
Subscribing to any of these streamers for two months will earn you a code that you can redeem to earn the KFC glider alongside other rewards listed above.
Important things to note is that only subscriptions made during the event are taken into consideration, subscriptions made before the event are not valid, as well as subscriptions obtained through Amazon Prime.
And one final note - only Travelers who have reached Adventure Rank 10 or above can use the redemption code.
Don't forget to check out our dedicated Genshin Impact section for the latest news, updates, guides, leaks and more.
Featured image courtesy of miHoYo.