A few months have passed since the official launch of Genshin Impact, the gacha RPG developed by miHoYo, and since then it has gained a huge massive fan base thanks to its anime stylings and interesting and original character design.
With great expectations from players, this week a new special event will arrive in the game, as part of the second half of the planned content in update 1.2 - Hypostatic Symphony.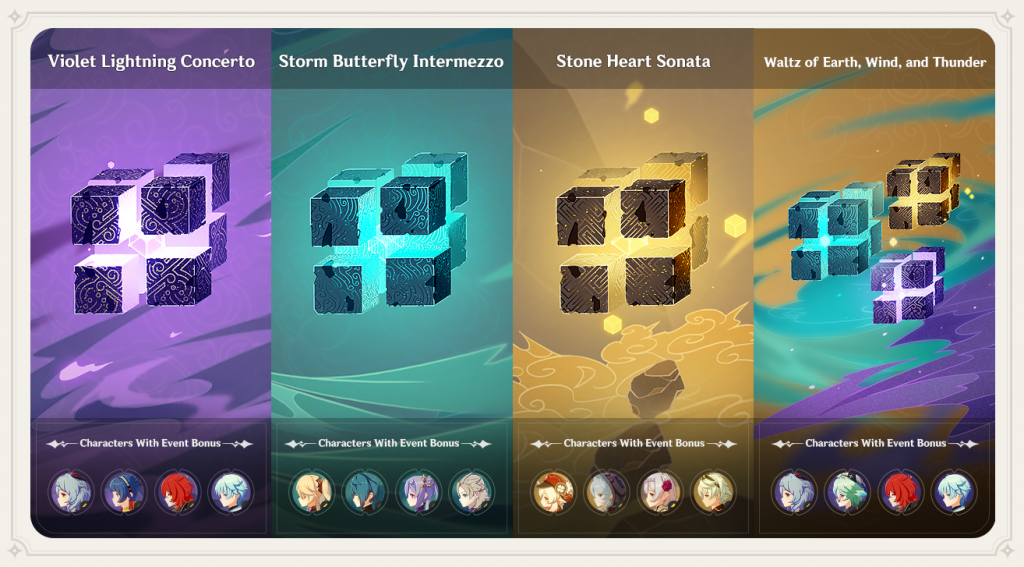 (Picture: miHoYo)
The event will be available to be played in both single-player and multiplayer mode, in which during the first days, different challenges are going to be enabled each day. After a week, all challenges will be enabled at the same time, until the event ends.
Before any challenge begins, the players can select the difficulty level as well as special combat effects known as "Variations". The amount of points you receive for completing the challenge is based on the difficulty and Variations selected.
Hypostatic Symphony: Variations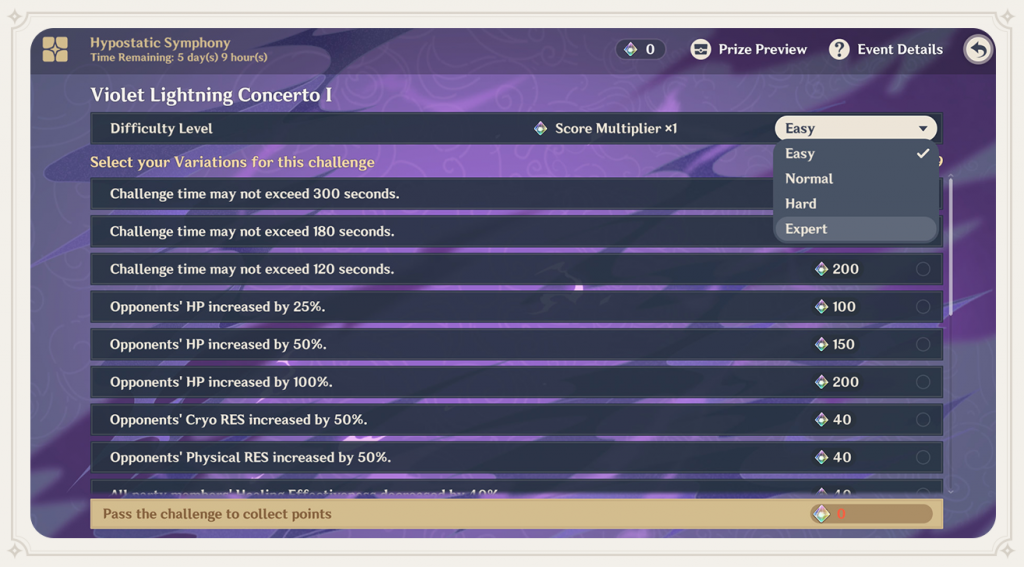 (Picture: miHoYo)
Variations can alter the difficulty of the entire challenge, and the number of points you will get at the end of the challenge. These consist of various bonuses and negative effects that will influence the challenge.
Those who increase the difficulty of the challenge will score more points at the end, while those who strengthen the characters will have the opposite effect. At the beginning of the challenge, you can choose variations according to the intensity you prefer to have in the challenge.
Hypostatic Symphony: Rewards
With the points earned during each challenge, players can obtain special items, which are shown below: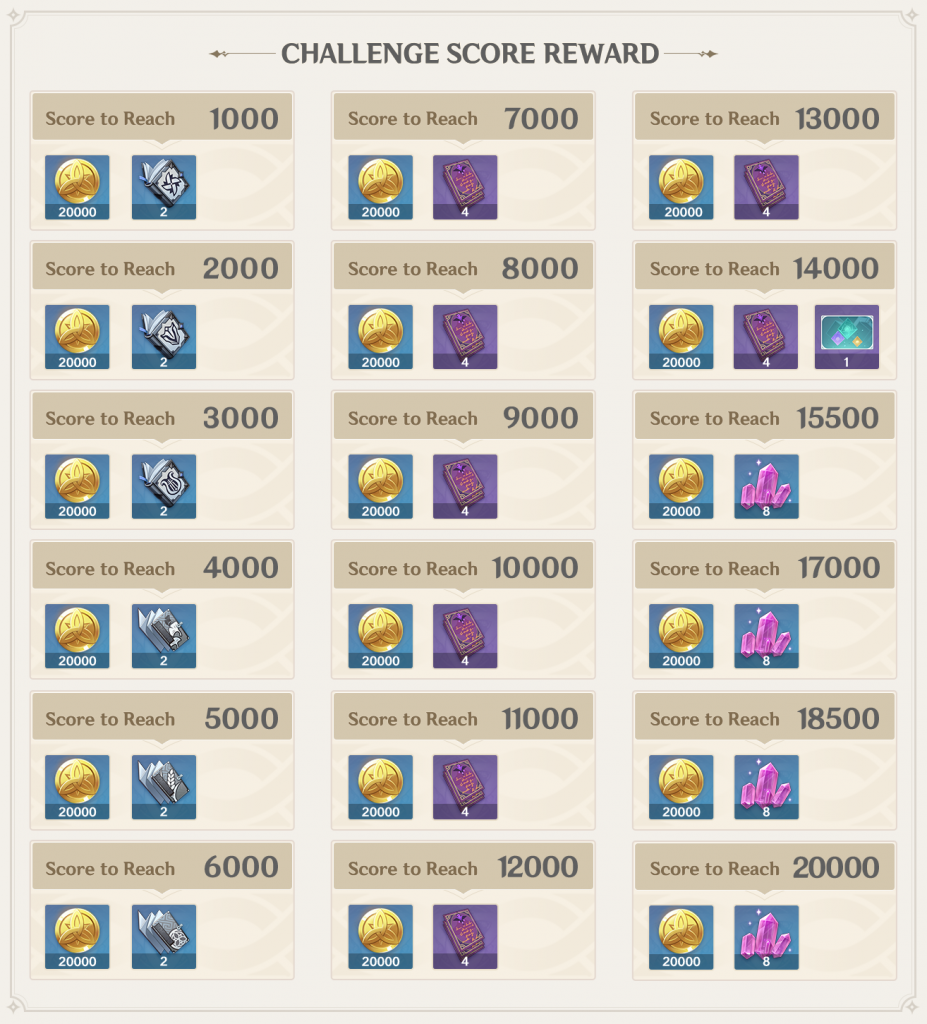 (Picture: miHoYo)
In addition, after completing each challenge for the first time, players will receive 60 primogems, and those who achieve high scores will receive a special card for their in-game profile related to the event.