GTA V is no stranger to edgy material, and this next holiday will be no exception. 
Just like recent celebrations with the 4th of July, Christmas and Valentine's Day, Rockstar Games is bringing their player base 4/20 holiday cheer to our screens.
On 20th April, you will be able to collect free items scattered around our beloved city of Los Santos.
From parachute bags and tire smoke to the locations in which you'll find them, here's everything you need to know about the 4/20 GTA Online 2021 event.
GTA Online 4/20 duration
The 4/20 event will be held all throughout 20th April, expiring the same day at 11:59 pm in your timezone.
GTA Online 4/20 items and where to find them
There will be plenty of free rewards going around during the event. Here's the full list of items and how to obtain them: 
Fake Vapid T-Shirt -- log into GTA Online
Balck Rockstar Camo -- log into GTA Online
White Rockstar Camo -- log into GTA Online
Extraordinarily rare High Flyer Parachute -- visit Ammu-Nation
Green Space Horror Suit -- visit Binco, Suburban or Posenbys clothing stores
Green Tire Smoke -- visit Los Santos Customs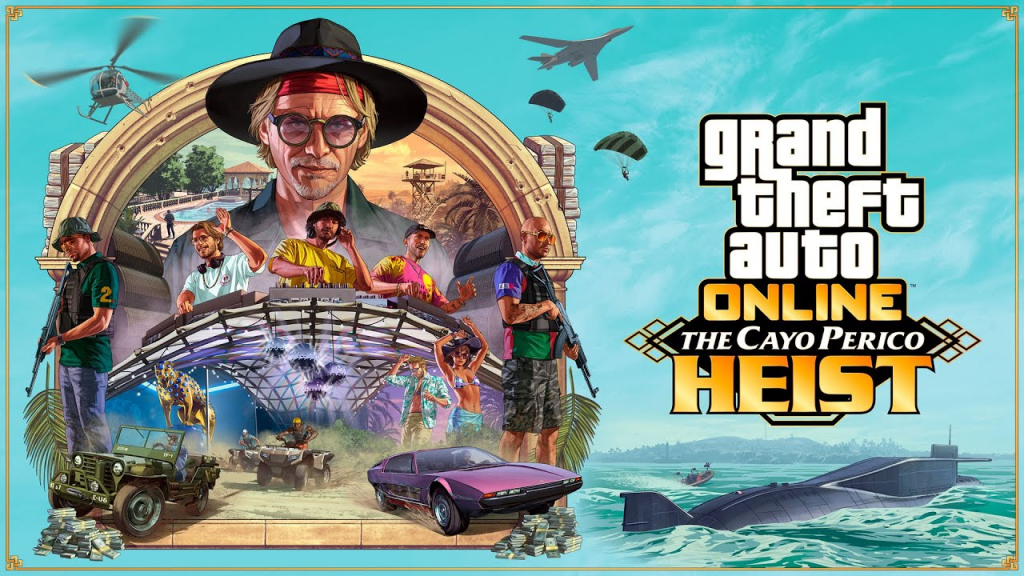 (Picture: Rockstar Games)
GTA Online 4/20 Cayo Perico bonus
If you tackle the Cayo Perico heist during the 4/20 event and run into some marijuana drops, you will get a bonus x2 payout at the completion of the mission.
Make sure to cop everything you're looking for or else wait another year for the green event to hit the GTA Online servers again -- who knows what items and rewards will be in store for us then.