GTA Online grants players access to a massive range of weapons and throwables to cause chaos or get them out of precarious situations. The Stun Gun is a non-lethal melee weapon that had previously been locked, yet resourceful players had found ways to make this weapon more accessible.
Since the successful launch of The Contract expansion update for GTA Online, players were finally able to get their hands on the non-lethal weapon. However, the weapon came with a long cooldown rate to prevent its excessive usage in-game.
Reddit post shows new Stun Gun exploit
GTA Online's The Contract expansion saw the popular melee weapon, the Stun Gun, available in-game. This weapon, when fired at the intended target, can incapacitate anyone from NPCs to other players online.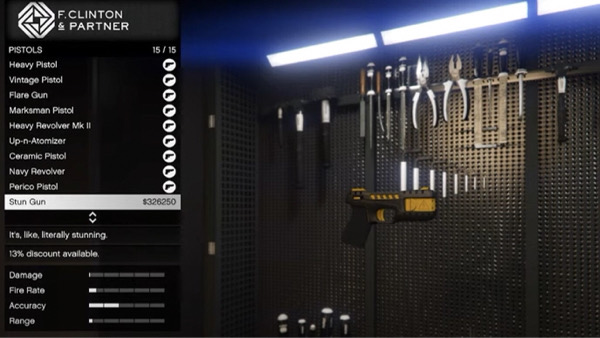 With a power meter of 100 and a recharge period of four seconds, not many could survive the effects of the weapon, and as such, it gained notoriety for being used to grief unsuspecting players. Rockstar Games had then rolled out a patch to resolve the problem and put an end to the weapon's exploit.
Nevertheless, the GTA Online community had discovered a method that bypassed the recent cooldown patch for the Stun Gun. This method, which negates the patch fix the developer had recently implemented, went viral on the game's subreddit since the method was first discovered.
Posted to the GTA Online subreddit, user Publicharp uploaded a video of how they broke the Stun Gun's cooldown rate. Based on the uploaded video, it appears that the user had performed some actions in quick succession before firing at the intended target.
Then quickly navigate to the inventory menu after the gun had been fired and select the Enable Custom Weapon Loadout" option. You can then swap out your primary weapon for the Stun Gun, which will have no weapon cooldown.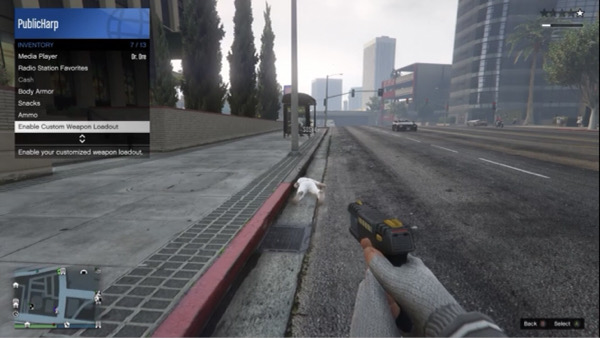 While this method will surely see many using it during their adventures in San Andreas, it does add to the growing list of bugs, glitches and exploits that have been discovered by the community. Unfortunately for the developer, it appears that they have yet another exploit to be resolved.
Don't forget to check out our dedicated GTA section for the latest news, updates, guides, leaks and more.
Featured image courtesy of Rockstar Games.