The Holiday season has arrived in GTA Online, and since Christmas is all about giving, Rockstar has prepared plenty of rewards for loyal players.
The Holiday season event in GTA Online arrives after The Contract update, which is one of the most extensive updates for the game this year, featuring Dr Dre, the return of Franklin, a brand new story, and much more.
And while Los Santos usually has mild winters, it snows in GTA Online this time around! Of course, it wouldn't be a proper holiday season without Christmas decorations all around the city.
But it's not all just about visual changes in GTA Online, as this event also comes with numerous holiday-inspired cosmetics, including Christmas-themed clothing, accessories, masks, and other seasonal offerings, both new and old.
You can purchase them all during the event and grab some free rewards.
Get the Gallivanter Baller ST and Festive Care Package in GTA Online
The Gallivanter Baller ST is a luxury four-door SUV introduced with The Contact update, and players can purchase it from Legendary Motorsport for $ 890,000.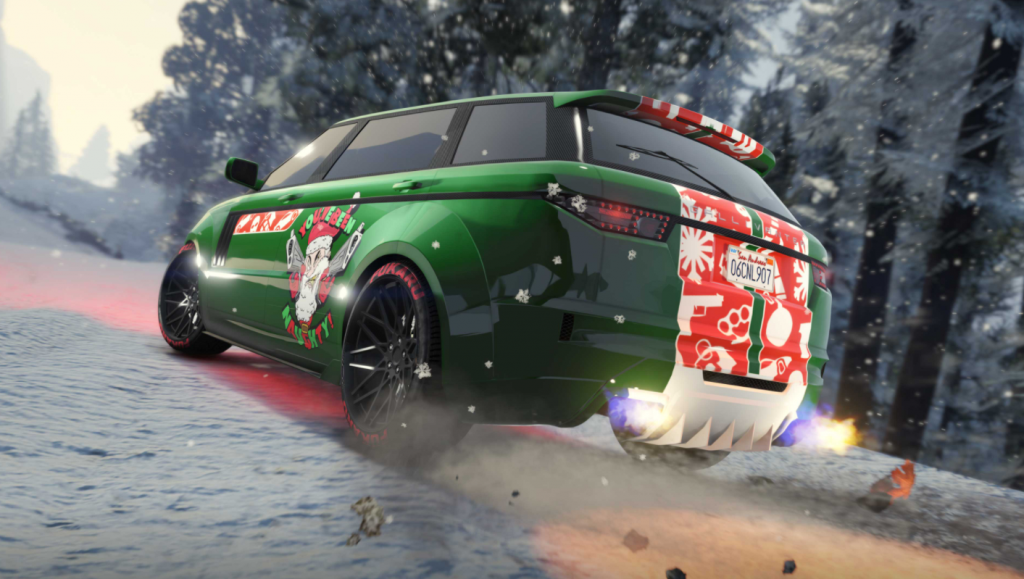 But thanks to the holiday event, you don't have to spend all that hard-earned money because you can get the as-yet-unreleased version of Gallivanter Baller ST for free!
How to claim Gallivanter Baller ST?
To claim the Gallivanter Baller ST is relatively straightforward; visit Legendary Motorsport, and you can claim it for free. Once you do that, it is yours to store in a garage or ride immediately.
You will also receive a special Festive Stripes livery to adorn your new ride. And that's not the only festive livery you will be able to unlock during the event.
You will also receive the "Santa's New Sled" livery for the as-yet-unreleased Pfister Comet S2 Cabrio by simply playing the game.
How to get free rewards in GTA Online Holiday Event
In addition, by playing the game this week, you will also receive a festive care package, which includes the following items listed below.
Clownfish Mask
Red Festive Tee
Fireworks Launcher + 20 rounds of ammo
Fully replenished snacks and armour
25 Sticky Bombs
25 Grenades
10 Proximity Mines
10 Molotovs
You will also be able to earn double GTA$ and RP while playing "In & Out" and "Stockpile," two of the four mods returning in this event.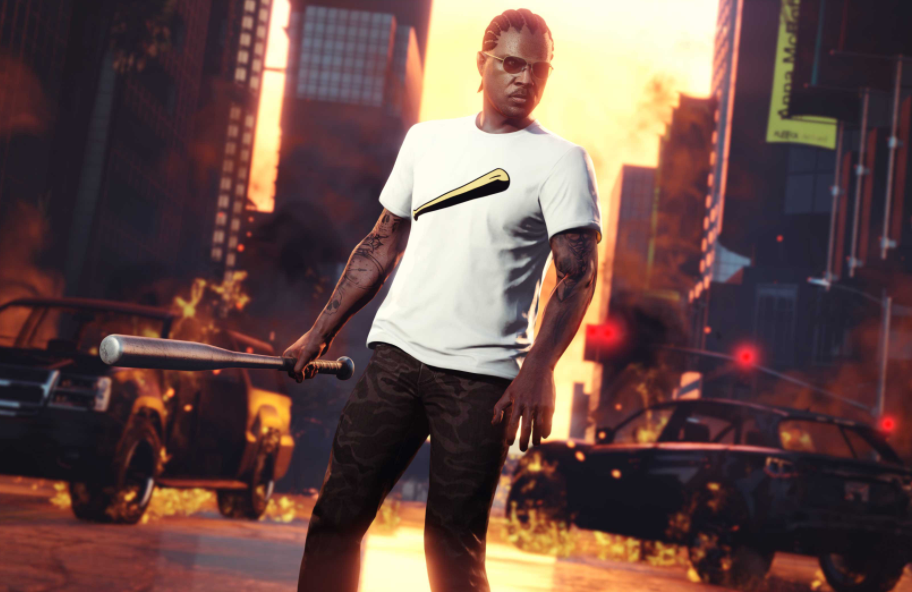 And that's not the end of Christmas gifts for GTA Online players. By logging in, you will automatically receive the Baseball Bat Tee, a tribute to the legendary GTA 3 melee weapon, for free, as well as the Yogarishima and Fukaru liveries for Bravado Banshee.
The Holiday Event will run until 29th December, so make sure to grab these free rewards before the end date!
To find out more about other activities and cosmetics, check out the official blog post.
Don't forget to check out our dedicated GTA section for the latest news, updates, guides, leaks and more.
Featured image courtesy of Rockstar Games.