After months of long waiting, the official launch of
Guilty Gear: Strive
is just around the corner, now that the most recent entry in the fighting game saga from Arc System Works will be available on PC and PlayStation on 11th June 2021.
With this in mind and to prepare for its debut, the developers have wasted no time starting to unveil through a special showcase some of what they have prepared for the future, with a new official trailer and revealing the intro of the game, as well as its content roadmap.
So far, Arc System Works has confirmed Guilty Gear: Strive will have a first Season Pass loaded with five new characters, with the first being a new face for the franchise, having been briefly sighted within the archives of the closed beta with a slated release for July.
In addition to this, the general director of the game Daisuke Ishiwatari and its director of development Akira Katano, have confirmed the release window of the other characters, with the second doing it in August, while the last three fighters will arrive after the fall season of 2021.
The first Season Pass will be completed with the launch of two new stages, an additional colour pack for the characters, and a new chapter of the main story, arriving in the game from late 2021 to early 2022.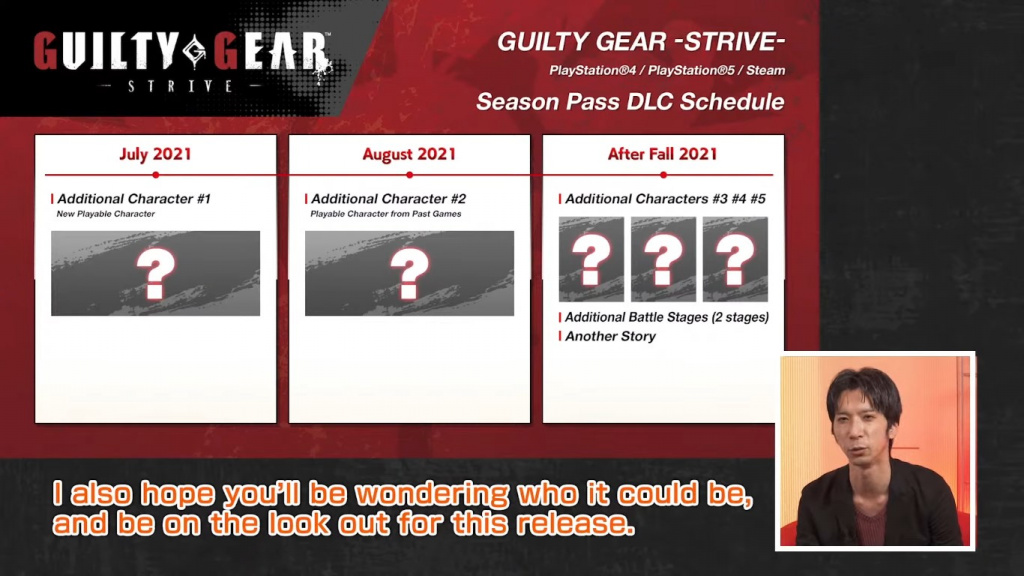 (Picture: Arc System Works)
Finally, and as part of the updates for the game during its initial release, players will be able to enjoy free content starting with the addition of the Combo Maker mode, which allows users to share their original combos for other players to learn.
New cosmetic elements for the online lobby and a digital diorama that allows players to create original scenes using models of characters from the game, will also arrive shortly after.
Prepare yourself for the launch of this incredible fighting game, checking on news, updates, and more through our Guilty Gear dedicated section.