For most of the fighting game (FGC) genre's history, game characters have been illustrated as the epitome of fitness, strength, and looks, particularly female fighters.
For example, Street Fighter has Chun-Li, Cammy, or R. Mika, while Soulcalibur will have you stumble upon Ivy, skim through the roster of The King of Fighters and inevitably, Mai Shiranui; all of whom will surely grab your attention. 
Over the years, however, one character has stood out for Arc System Works and the Guilty Gear franchise, namely, Baiken. Initially a secret boss fight in the first title of the series released in 1998, this Samurai has taken on a more prominent role in subsequent sequels.
With the Baiken DLC hitting Guilty Gear Strive soon, many FGC-centric content creators decided to break down her moveset, amongst other things. Unfortunately, one creator wasn't quite ready for Baiken's design to be categorised as a bit too spicy for YouTube. 
Jiyuna gets raunchy Baiken artwork removed from YouTube thumbnail
Popular content creator Andrew "Jiyuna" Fidelis, one of the FGC's most prominent personalities, uploaded a Baiken YouTube breakdown video using the character's official Arc System Works portrait as a thumbnail. However, after doing so, Jiyuna quickly received a warning from the content platform.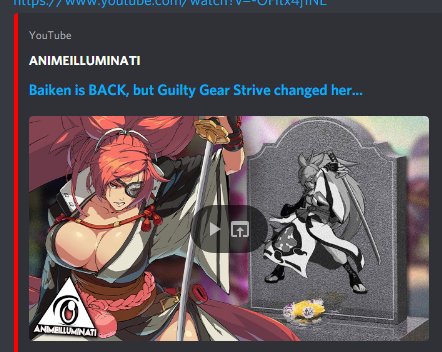 On 26th January, Jiyuna revealed that YouTube deemed his Baiken thumbnail a violation of its "sex and nudity policy" and subsequently removed it from the video. Accordingly, the video would have been demonetised if it instead remained on the site.
lmaoooo

Thank you Daisuke for Baiken's #GGST design 👏🏼 pic.twitter.com/hQuIqOKIXV

— J I Y U N A (@jiyunaJP) January 26, 2022
Interestingly, the image Jiyuna used as the thumbnail was simply the official Baiken artwork showcased by Arc System Works to hype her release in Guilty Gear Strive.
Therefore, with all things considered, the incident is somewhat ridiculous since it is the official image of Baiken issued by the developers. Admittedly, I find the artwork relatively tame in terms of sexuality.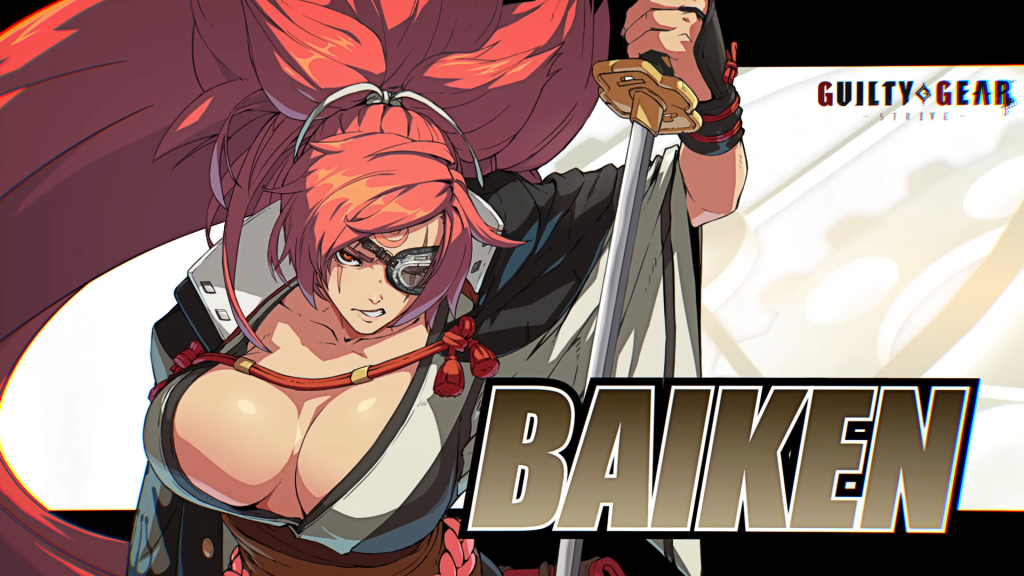 Moreover, it seems incredibly hypocritical that YouTube thought the image violated nudity policies, given the slew of arguably more graphic content existing on its platform.
Nevertheless, YouTube was somewhat fair in, at the very least, issuing a warning and keeping the video listed publicly on its website. However, YouTube did briefly demonetise the video until Jiyuna resolved the issue. 
Featured image courtesy of Guilty Gear Strive.