Whenever you are playing
Halo Infinite
there are a lot of things that can go wrong, like getting caught while reloading or leaving your back uncovered, but very few things are more frustrating than getting slain because of a miscommunication with your team.
That becomes worse when it is not even your or your teammates' fault as the in-game chat has been having some issues for a while now.
Fortunately for you, we have compiled all the information we could about the chat issues to try and come up with a solution so you can try to get back on track and streak some victories together.
Why does the chat does not work in Halo Infinite?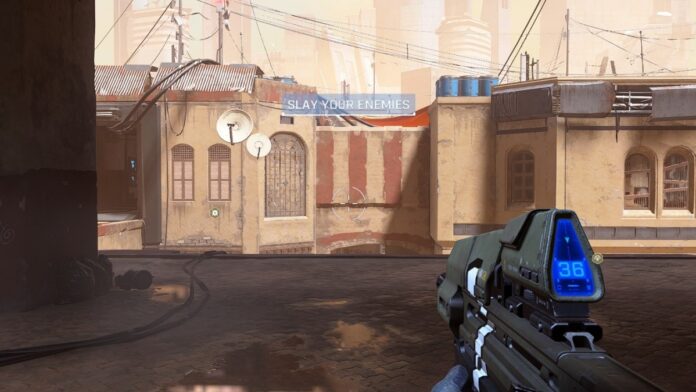 If you are not the technician type there are a lot of things that can cause something to go wrong in your setup, from your mic to your settings you will have to be very thorough to make sure everything is as it should be.
That doesn't take away the fact that you could have a bug or a glitch causing you issues as well, but it is easier to fix something that we can control over something we can't.
How to fix chat in Halo Infinite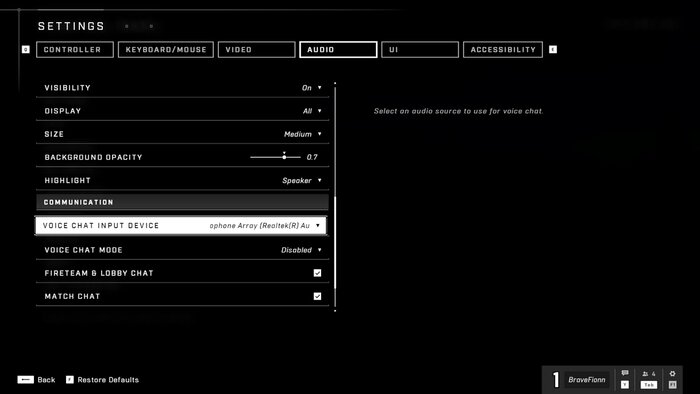 We went through a couple of the most common issues regarding communication in Halo Infinite and we came up with a couple of solutions in case you cannot chat with your squad properly:
Fix # 1 - Check output device
We know that this may look like rookie advice but more often than not, and for some strange reasons, audio outputs randomly change from your headset to a completely different device that does not even have a microphone. Double-check your output device both on your console or PC as well as within the Halo Infinite settings.
Fix # 2 - Disable all other audio outputs
This fix has been particularly helpful with PC players although is rather complicated especially if you only use your headset to play. You will have to disable all other audio output, leaving your headset as the primary and only audio device available. You will have to enable everything afterwards so it is an effective but troubling solution.
Fix # 3 - Reset the game
You can always take it up a notch and reset the game completely, that should prompt some of the settings to go into a default mode and probably fix the issue preventing you from communicating with your squad.
If none of those solutions works for you, you can always turn to the Halo Support website so they can assist you and try to fix your particular problem.
Feature image courtesy of 343 Industries