With Halo Infinite finally releasing at the end of 2021 following multiple delays, fans of the franchise are eager to find out what's next in Master Chief's journey, but furthermore, what can they expect from the Arena-style combat multiplayer that's so iconic.
After an initial reveal at the Xbox/Bethesda conference, 343 Industries shared a video on 14th June giving players a more detailed glimpse at what the free-to-play multiplayer component will look like.
Let's take a look at everything you need to know about Halo Infinite's multiplayer.
Halo Infinite multiplayer - Release date
While there's no date set in stone, the multiplayer component of Halo Infinite will launch simultaneously with its campaign, being free-to-play for both PC and Xbox users.
Will Halo Infinite have crossplay
Yes, 343 previously confirmed Halo Infinite would feature both crossplay and crossprogression. 
Halo Infinite multiplayer - Modes
Once again, while no confirmed set of game modes for launch was revealed, 343 showcased classic game types fans can expect to be included with Halo Infinite day 1. Some of these are: 
Big Team Battle
Capture The Flag
Slayer
Academy
The Arena modes will feature classic 4v4 action, meanwhile, BTB is all about a 12v12 player extravaganza.
Academy is essentially a brand-new training camp for players to test out weapons, practice their aim, play against bots, and more.
On top of this, 343 confirmed Halo Infinite will feature both Ranked and Social playlists with seasonal events spread out across the year.
Now it's important to note that Ranked playlists will feature input based matchmaking, meaning that controller players (whether they're on Xbox or PC) will only be able to play against other controller players, the same applies for mouse and keyboard users.
Will Halo Infinite feature Warzone or Firefight? 
While the initial reaction to Halo 5's Warzone was lukewarm, the 12v12 mode that mixes PvP and PvE has garnered a dedicated fanbase that might want to see the mode continue with Halo Infinite's release.
On that same note, Firefight has been a mode fans clamor with each entry since it debuted back with Halo 3: ODST and reached its strive alongside Halo: Reach, only for it to mysteriously miss Halo 4 entirely and evolve into a lesser version of itself with Halo 5, being added as a free update after release.
Sadly, 343 didn't confirm either Warzone or Firefight yet, and by the looks of things and how much they are focusing on BTB, we are not holding our breath.
What about a battle royale mode?
Never say never, and despite seemingly being a match made in heaven, 343 has denied rumours of a BR mode coming to Halo Infinite.
Halo Infinite multiplayer - Maps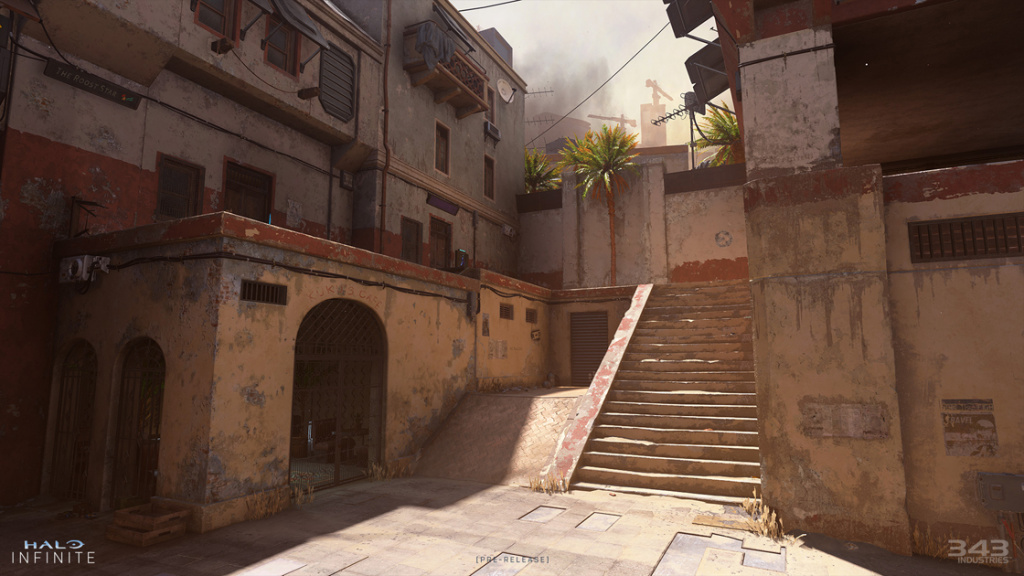 343 teased fans with the return of old BTB favourite maps such as Valhalla as well as giving us a look at brand-new Arena ones. 
In a developer blogpost, they've confirmed the roster of maps to be a selection of all-time great Halo maps as well as new ones to spice up the experience. 
The maps themselves will feature Halo 3-like upgrades like active camouflage or overshield. The grappling hook that's been featured prominently will be one of the newly added upgrades.
BTB maps will have Pelicans drop vehicles periodically and weapon ordnances from the sky will spice up the experience.
We'll have more details this upcoming 16th June, we'll update the article accordingly.
Halo Infinite multiplayer - Battle Pass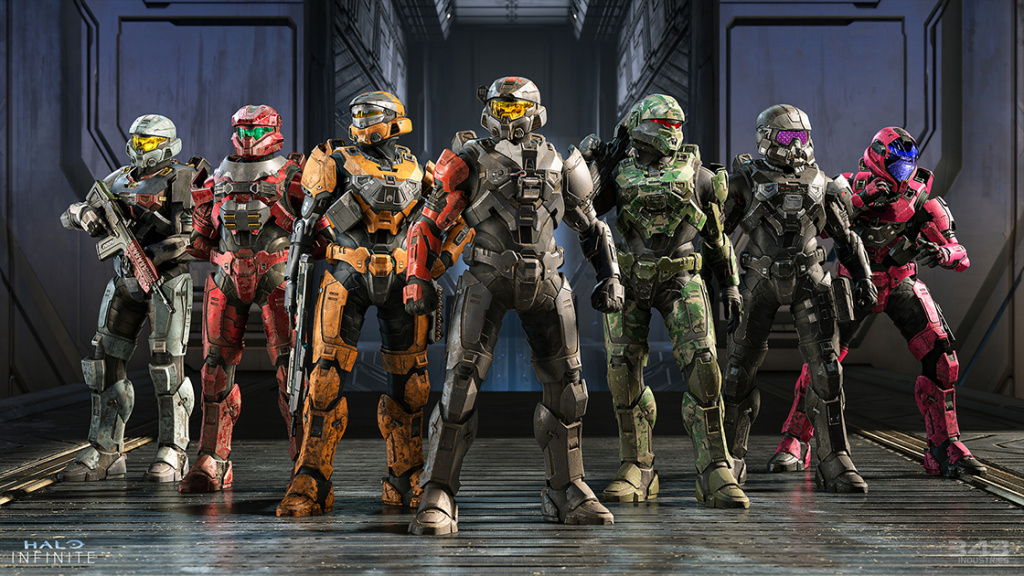 Halo Infinite will feature a battle pass system with tiers of customizable content up for grabs. The pass will feature weapon and vehicle skins, armor pieces, emblems, and more.
The battle pass in Halo Infinite differs from others in the sense that it doesn't expire, meaning that once a player purchases a certain pass, there's not a time limit set to complete it, meaning users can acquire multiple battle passes and choose which one to put their progress into.
There you have it! We'll have more Halo content in the future so stay tuned.
All images courtesy of 343 Industries.