In recent years, games are becoming more and more demanding in terms of hardware, especially processors. The only way to keep up with the latest gaming trends is to build a PC around a reliable processor that can stay in the competition and not compromise overall system performance.
It is not just about the games, but a good processor is essential for other purposes, such as streaming and different creative workflows.
When you think about CPUs, only Intel and AMD are the two names that come to mind. Intel and AMD have been competing for years to come up with the best processors in this regard. As a result, the market is more saturated than ever, and the options are endless.
So to give you an idea of what CPU to buy here are some of the best modern CPUs to fulfill your gaming and professional needs.
Best Gaming CPUs 2020-21
Ryzen 9 5950X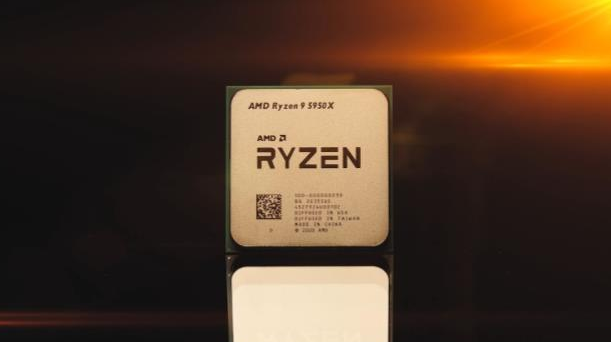 (Picture: AMD)
Cores / Threads: 16 / 32
Base Clock: 3.4GHz
Boost Clock: 4.9GHz
TDP: 105W
AMD is now officially generation ahead of Intel in terms of processors with its upcoming Ryzen 5000 series featuring Zen 3 architecture. Specifically designed for gaming and content creation, the flagship ship of AMD, Ryzen 9 5950X, offers a total of 16 cores and 32 threads with computing power up to 4.9GHz. The initial unveiling refers to a 26% overhaul in the gaming performance compared with the flagship card of its previous generation. It will have the highest multi-core and single-thread performance than any other processor available on the market.
Of course, there are other variants of this card as well the Ryzen 9 5900X, Ryzen 7 5900X, and Ryzen 5 5600X. They come with 12 cores, 24 threads and 8 cores, 16 threads, and 6 cores, 12 threads, respectively.
But the point is that in terms of performance and keeping up with current and future games, Ryzen 5000 series is an excellent purchase that will also rule out the need to upgrade your processor for years to come at the same time. These chips can handle most games at 1080p on the highest setting when coupled with a top-end graphics card.
The release date for these CPUs is set for 5th November, so you might want to start saving money now if this processor tickles your fancy.
Intel Core i9 10900K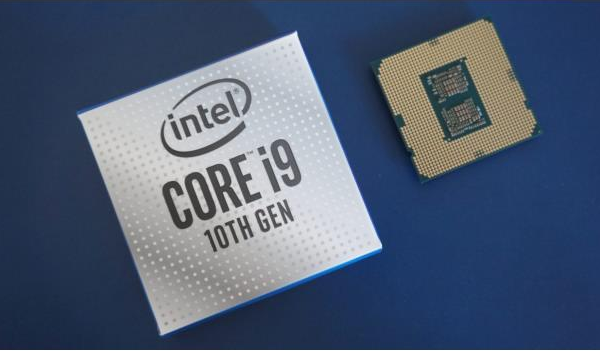 (Picture: Intel)
Cores / Threads: 10 / 20
Base Clock: 3.7GHz
Boost Clock: 5.3GHz
TDP: 95W
PCIe 3.0 lanes: 16
Out of all CPUs currently available on the market, none of them come even close to rivaling the Core i9 10900K processor from Intel. It is  overkill for most of the cases, with the exception of a few high-end ones, but there is no compromise when it comes to performance. If you do end up using it in your build, this chip will be the last thing to hold back your system's full potential.
It is the first-ever ten core processor from Intel with overclocking potential of up to a staggering 5.3GHz. High clock speeds contribute to better gaming performance, and the 14nm technology featured in the Core i9 10900K is what is currently setting Intel ahead in terms of performance compared to AMD's offerings. You will be needing an unique board to support this card, such as a Z490 motherboard alongside adequate quality cooling, especially if you want to push the card to its utmost potential.
Intel Core i5-10600K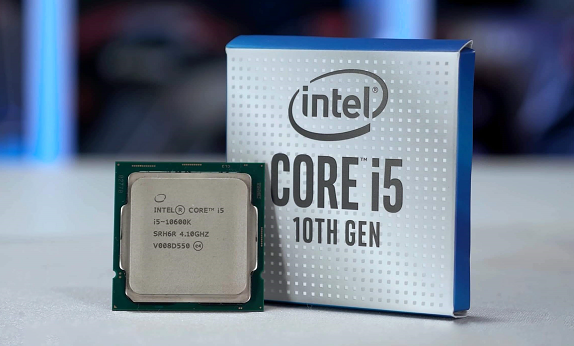 (Picture: Intel)
Cores/Threads: 6 / 12
Base Clock: 4.1GHz
Boost Clock: 4.8GHz
TDP: 128W
If you are on the hunt top end performance and are working to a tight budget the Core i5-10600K is the best option available. The only card from other competitors that trades blows with this card is AMD's Ryzen 5 3600x.
Compared to its previous model, the Core i5-9600K, it has double the number of cores and threads. When you pair this chip with higher boost frequencies, it almost rivals the Core i7-9700K in terms of providing faster and efficient game performance. It offers high FPS regardless of whether the graphics card is from either AMD or Nvidia.
However, it does not come with a bundled cooler, unlike its AMD alternatives. Regardless, there are a handful of cooling solutions to run this processor to its full potential. So, in terms of quality gaming experience, it is an excellent purchase for keeping up with the games of 2020 and, most likely, the ones coming in the next few years and that too at a very reasonable price.