Compared to a few years ago, PC has come a long way in terms of technological advancements and gaming. There are many options when selecting the right component that makes it much harder to make up your mind. In this regard, pre-built systems cut on the possibilities of choosing each part yourself and merely going for the professional options. Still, the best option is to invest some time and go for a build that fulfills your gaming needs. And if you are not one to get excited by the detailed specs of the Nvidia RTX 3090 new release, pre-built systems might be the route to go for you.
Below mentions are some of the latest pre-built and customizable gaming systems that are perfect for supporting your gaming needs, now and possibly even in the future.
Alienware Aurora R10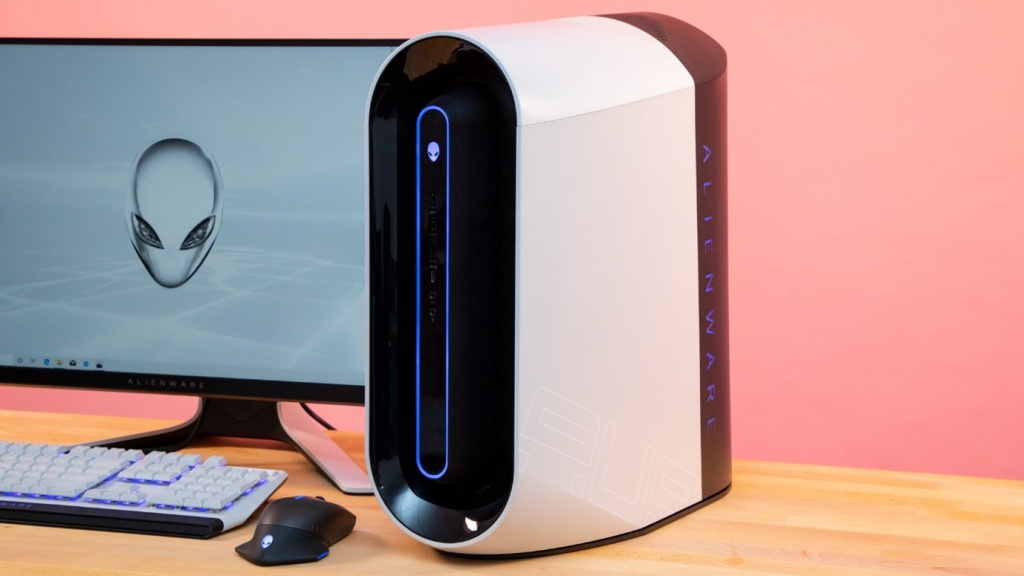 Specifications
CPU: AMD Ryzen 3500 - 3950X
GPU: Nvidia GTX 1660 Super - RTX 2080 Ti
RAM: 8GB - 64GB DDR4
Storage: 1TB HDD - 2TB HDD + 2TB SSD
Warranty: 1 year
If you are looking for hardware to keep up with the modern games, then there is no better choice than Alienware systems. Their quality standards and improvement in systems with each variant have been consistent for as long as one can remember. Aurora R11 might be the best option when looking at its most advanced CPU lineup. Still, Alienware Aurora R10 is nothing shy of its family member considering the overwhelming power AMD CPUs offer nowadays. The Ryzen processors are indeed a sight to behold when you compare their price-to-performance ratio. Aurora R10 comes with an upgradable option of up to a 16-core, 32-thread chip alongside the maximum potential to hold the Nvidia RTX 2080 Ti. This excellent AMD+Nvidia combo lets you experience the brilliance of both brands in your gaming sessions simultaneously.
Furthermore, mid and low range variants of Aurora R10 come with tons of benefits as well. It has a unique design, making it challenging for renovations, but R10 will not betray your expectations. Its brilliant AMD platform serves as a solid base for upgrading into the next-generation Ryzen 4000 processors. However, as it prioritizes more towards AMD RX 6000-series GPUs with its overly abundant Ryzen chipsets, it makes things rather challenging for PC enthusiasts looking forward to Nvidia 30-series GPU options.
Corsair One i164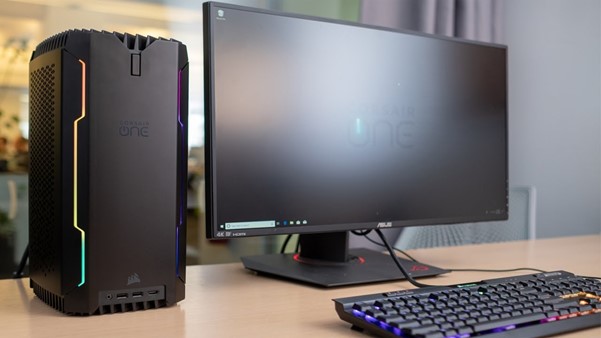 Specifications
CPU: Intel Core i9 9900K
GPU: Nvidia GeForce RTX 2080 Ti
RAM: 32GB DDR4-2666
Storage: 960GB NVMe M.2 SSD, 2TB HDD
Warranty: 2 year
Corsair One ranks among the most popular pre-built gaming setups. The upgraded variant, Corsair One i164, is a massive upgrade when compared to its ancestors in terms of both hardware and physical form. Its casing is something that comes straight out of a sci-fi movie. There is only one 140mm maglev fan that pumps out the air from CPU and GPU, depending on liquid coolers. The most exciting feature of this pre-built system is that it is just a mid-range model. Its lower end model comprises a Core i7 9700K and RTX 2080, and on the other hand, the Pro variant of Corsair One model supports a Core i9 9920X alongside an RTX 2080Ti.
Furthermore, if you are an AMD enthusiast, the new variants of Corsair One i164 come with Ryzen-powered components. They offer either the Ryzen 9 3900X or Ryzen 9 3950X at a reasonable price as well. Regardless, the Corsair One is a well-built machine perfect for high-end gaming, streaming, or other purposes, all the while considerate towards your workspace.
Origin Chronos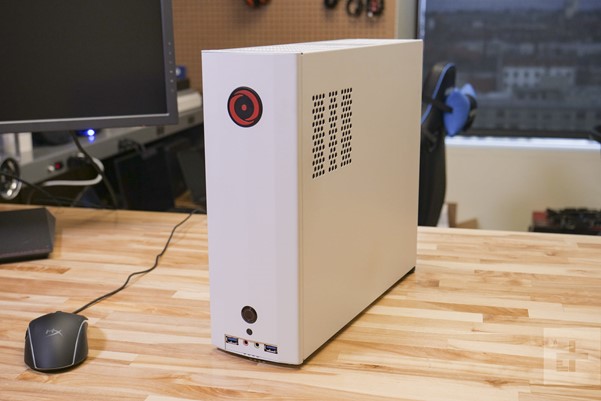 Specifications
CPU: Upgradable to Ryzen 9 3900X
GPU: Upgradable to Titan RTX
RAM: Upgradable to 32GB 3,000MHz
Storage: Gen4 PCIe SSD up to 2TB
Warranty: 1 year
Considering its micro gaming rig, it packs a rather hefty punch by accommodating the most potent gaming components available on the market. It supports your gaming needs in a better manner than most of the setups in terms of its upgrade options supporting up the latest Ryzen 9 3900X alongside Nvidia Titan RTX. However, better performance comes at a greater cost because the least you can expect from an Origin PC is it being cheap. Their systems are still built superbly, considering Origin Chronos can be positioned horizontally and vertically, depending on your setup needs. There is also a wide variety of upgrade features that drop as below as to most popular GTX 1660 and Ryzen 5 3600 pairing, which still considers as a brilliant rig, in catering your needs for more of an affordable system with reasonable benefits.
There are also multiple alternatives to the Origin Chronos chassis if you fail to get your hands on it. You can always choose the elegant Fractal Define Nano S or the Fractal ERA to add a little more flair to your build. It also lowers the risk of possible thermal issues when introducing stronger components to your Chronos case's somewhat less limited spacing.
HP Omen Obelisk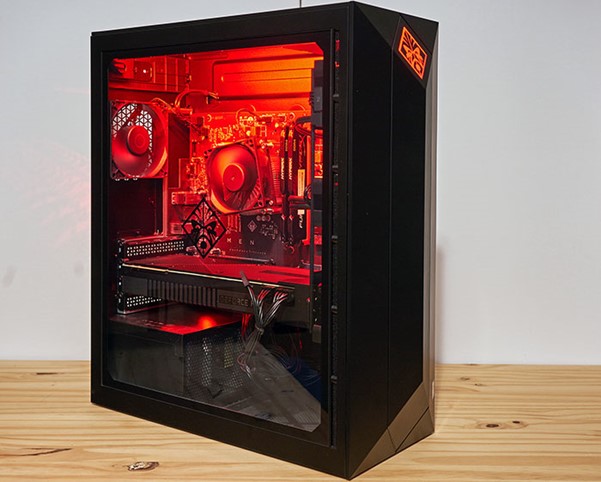 Specifications
CPU: Intel Core i7 8700
GPU: Nvidia GeForce RTX 2080
 RAM: 16GB DDR4-2666
Storage: 256GB M.2 SSD + 2TB HDD
Warranty: 1 year
If you are looking for a build to support your gaming needs without emptying your wallet, HP Omen Obelisk might be the one to spark your interest. It is a massively customizable system that starts with a Ryzen 5 3500 processor and GTX 1660 Super and touches the high-end parts depending on your preference. The original HP Omen Obelisk build with a Core i7 8700 8th Generation and powerful Nvidia RTX 2080, supporting the option of ray tracing when it becomes a thing instead of a distant dream.
Every PC part comes with a price tag and does HP Omen Obelisk. But when you look at its solid build, supporting all these high tier parts, the price is an entirely different story as it starts under $2000, which is quite impressive. The main reason behind this magic trick is being HP removing the needless and trendy frills that add additional bucks to other builds similar to HP Omen Obelisk. Instead of colorful RGB lightings, this system has a dense black color, which basically defines the Obelisk in the possible manner. It takes up little to non-space and can fit comfortably next to even the most scuffed setups. It is among the best possible setups that prioritize performance at low prices over unnecessary aesthetics.