We are halfway through the Hearthstone expansion cycle, which means that it is time for a seasonal event!
This June's event is called The Felfire Festival of Music and Vengeance, and we will talk about it in a separate article, but for now, let's focus on Hearthstone Battlegrounds and all the new things there.
Patch 17.4 will bring three new heroes to Hearthstone Battlegrounds, and all three Pirate-focused. It also marks the return of Patches the Pirate and includes updates to some heroes, as well as the removal of Professor Putricide and Holy Mackerel.
Since this Battlegrounds update is focused on Pirates, we will get a whole bunch of new Pirates minions, 17 of them!
New Hearthstone Battlegrounds Pirate Heroes
Captain Eudora 
Eudora hero power gives a random golden minion from your Tavern tier or below after 4 uses, and then it refreshes.
Skycap'n Kragg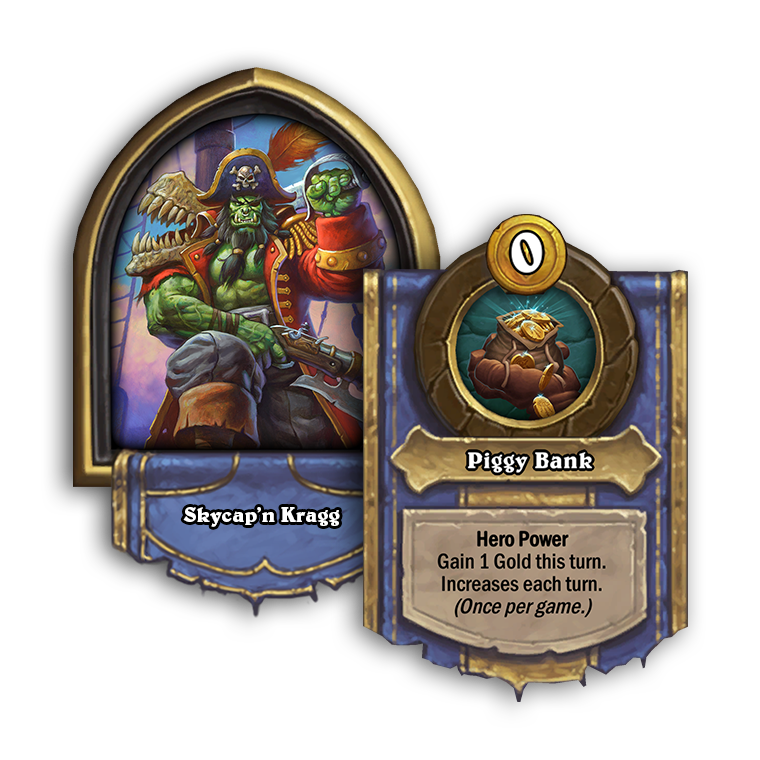 Captain Hooktusk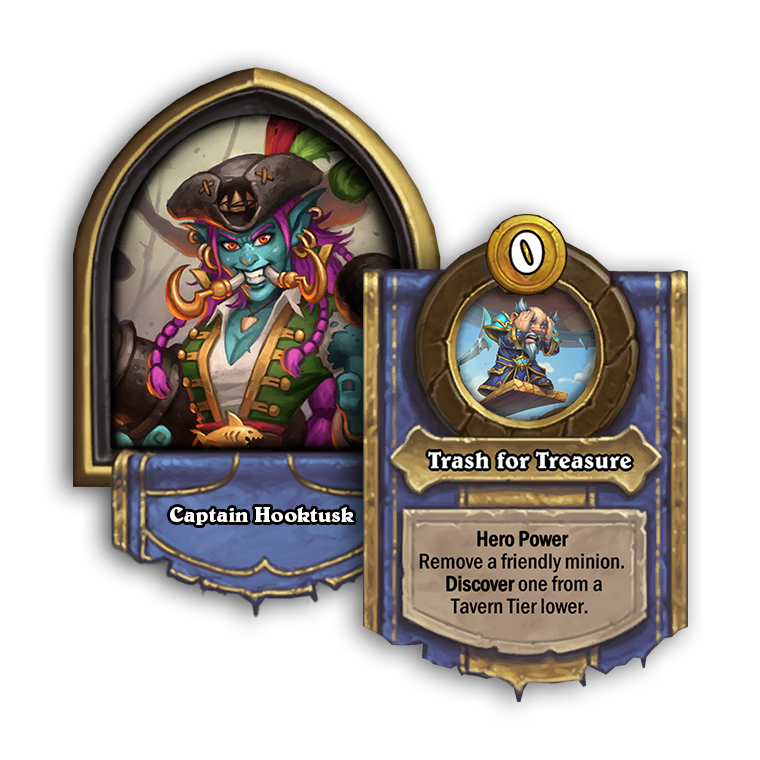 Patches the Pirate (He is returning)
Updates and balance changes to Hearthstone Battlegrounds Heroes
The Rat King
Updated to include Pirates. No longer always starts on King of Beasts. Now starts on a random minion type, and will not include minion types that are not in the pool.
Queen Wagtoggle
Updated to include Pirates.
Removed Battleground Heroes
Professor Putricide has been removed from the hero pool.
Holy Mackerel has been removed from the minion pool.
Battlegrounds Shifting Minion Pools
At the start of each game of Battlegrounds, five of the six currently available minion types (Beasts, Demons, Dragons, Mechs, Murlocs, and now Pirates) will form the recruitment pool for that game. The active minion types will be displayed while you're selecting a Hero—you can also check anytime during the Recruit phase by hovering over Bartender Bob's deck. To keep things fair, Heroes designed with synergies around specific minion types will sit out if their corresponding minion type is unavailable. 
Pirates will always be available in the minion pool until they join the rest of the shifting minion pool in a future update.
New Pirates Hearthstone Battleground Cards