On Thursday Hearthstone's Team 5 revealed several big news in regards to the future of the game.
There's the new Hearthstone expansion, Madness at the Darkmoon Faire, which marks the return of the Old Gods in Hearthstone, and brings several new gameplay mechanics, like a new Keyword: Corrupt, which upgrades cards in your hand after you pay a higher cost card.
Blizzard also revealed their plans for a new progression and rewards system in Hearthstone, which is scheduled for release on 12th November.
It will come with things like Reward Track & Tavern Pass, Cosmetic Coins, Daily, Weekly, and Legendary Quest, and more.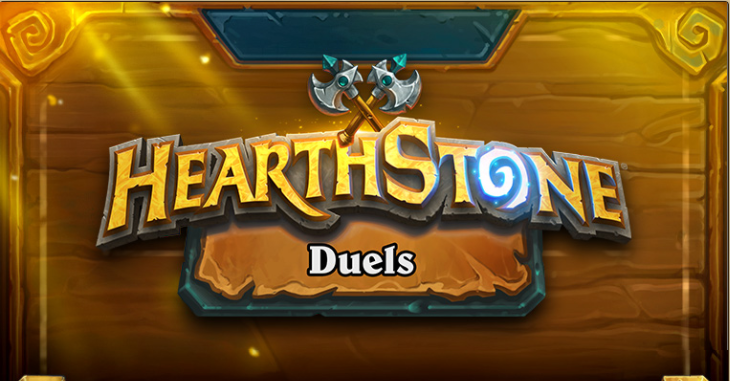 (Picture: Blizzard)
Finally, one of the most exciting news from yesterday's stream is a new competitive game mode!
It is called Hearthstone Duels and it is already available in the early access.
What is Hearthstone Duels?
Hearthstone Duels is the competitive new game mode for Hearthstone.
It is essentially a Dungeon Run-style mode, but instead of playing against AI, you will face off real human opponents.
Duels mode is accessible through the Modes button from the Hearthstone main screen, where you'd go to play Battlegrounds or Arena.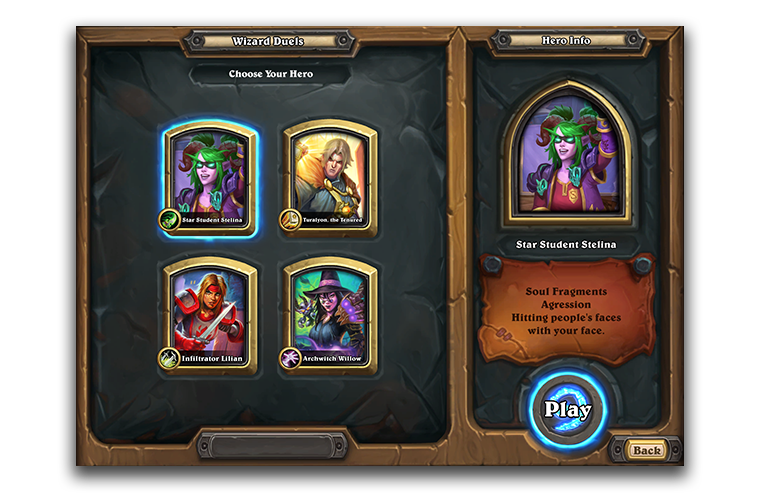 (Picture: Blizzard) 
In Duels, you choose a Hero, a Hero Power, a starting Treasure, and build a 15-card starter deck from your collection before facing off against a series of human opponents.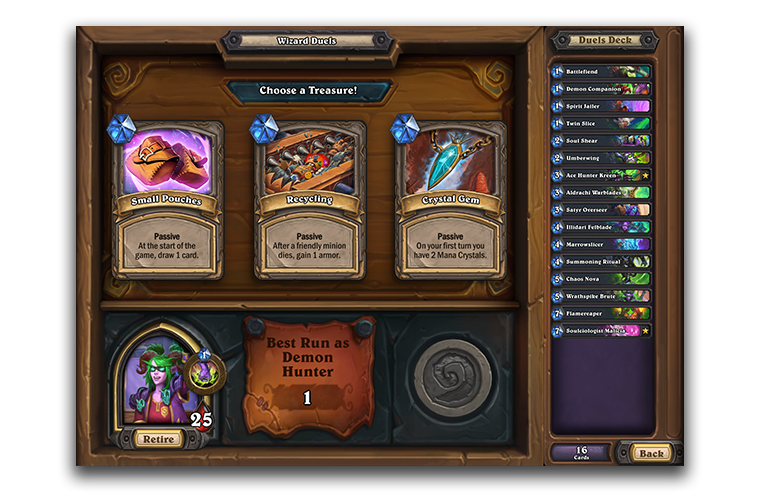 (Picture: Blizzard) 
After each match is over, you'll gain additional health, and get to level up your deck by picking one of three sets of cards categorized by theme. Occasionally, you'll also be able to pick from a selection of three powerful Treasures!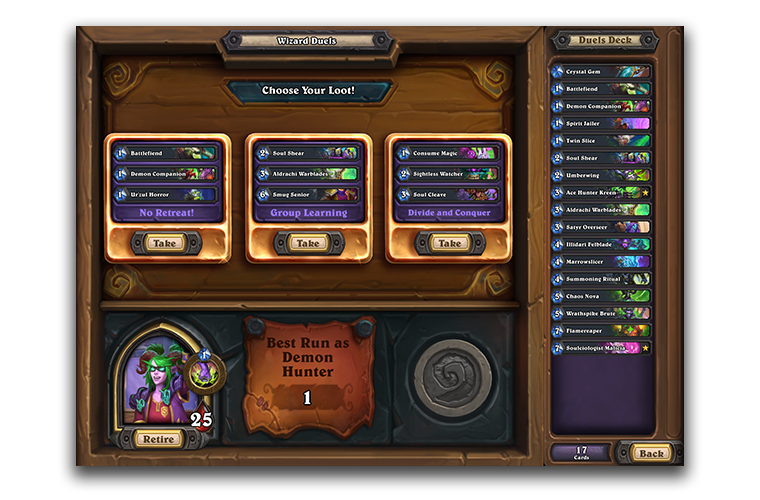 (Picture: Blizzard) 
Sets available in the Early Access are:
Scholomance Academy
One Night in Kharazan
Curse of Naxxramas
Basic
Classic
The card pool will be updated as new sets are released.
Duels will officially launch on 17th November but you can try it right now with Duels Early Access.
How to get Hearthstone Duels Early Access
There are two ways to get Early Access for Hearthstone Duels and start playing this mode today.
One is by pre-purchasing the Madness at the Darkmoon Faire Bundle or Madness at the Darkmoon Faire Mega Bundle.
You can also get Duels Early Access via Twitch Drops.
How to get Duels: Early Access Twitch Drops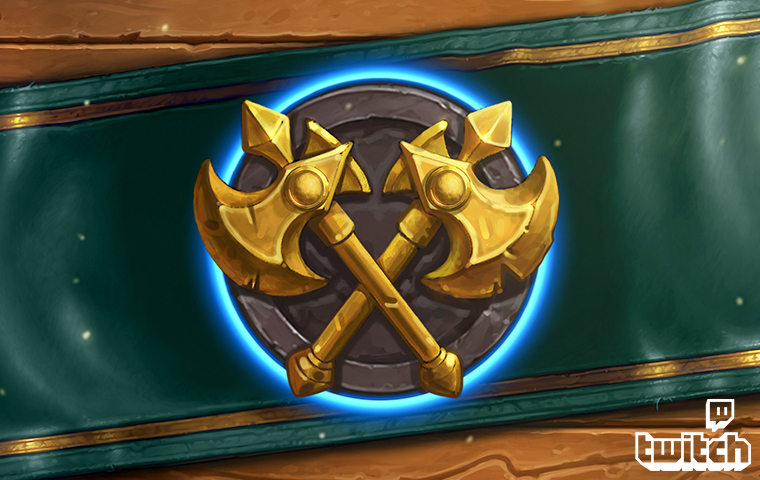 (Picture: Blizzard) 
Blizzard will be giving away Duels: Early Access to 500 random viewers every hour, across the entire Hearthstone category on Twitch
When?
From 28th October at 10:00 AM PT to November 11 at 11 PM PT.
You can watch any Hearthstone stream to be eligible to receive a drop, so long as your Battle.net and Twitch accounts are linked.
How to link my Battle.net and Twitch accounts 
Follow these steps to make sure your accounts are linked properly.
Log in or create an account on Twitch.tv.
Navigate to the Settings menu by clicking your account name in the top-right corner of the home screen.
Navigate to the Connections tab of the Settings menu.
Find the Battle.net section, then follow the instructions after selecting a region and clicking Connect.
When connecting accounts, be sure that you're currently logged into the Battle.net account on which you'd like to receive your rewards.