A pro player since 2013, you've probably seen Tristan "PowerOfEvil" Schrage, 22, take the stage in both the EU and NA leagues.
Playing on teams like Unicorns of Love, Origen, and Misfits when it was still the EULCS, PowerOfEvil came over to North America in December of 2017, where he began on OpTic Gaming. After one year with the org, he moved onto CLG where he had another year-long stay before moving to FlyQuest. 
Last split, he and FlyQuest finished in 2nd place after a very exciting finals against Cloud9. Now, they're off to playoffs again, but it seems PowerOfEvil has eyes firmly set on Worlds.
Congrats on the win! Talk to me about it, because going into this game, everyone knew you would be the favourites with CLG making last minute roster swaps, although it wasn't a complete stomp until about 24 minutes in the drake pit.
Well, I felt like we had most of the game in control. We got the bot lane pushed, the mid lane pushed, and we pretty much punished the mid laner with the roams, right? So I felt like we were in the driver's seat most of the game. 
I think we had some hiccups and some small team fight mistakes, actually, in the early to mid game; the Sett got really good angles onto the backline, like, ulting a tank into the backline. We definitely need to review that, but besides that I feel that we were in control most of the game.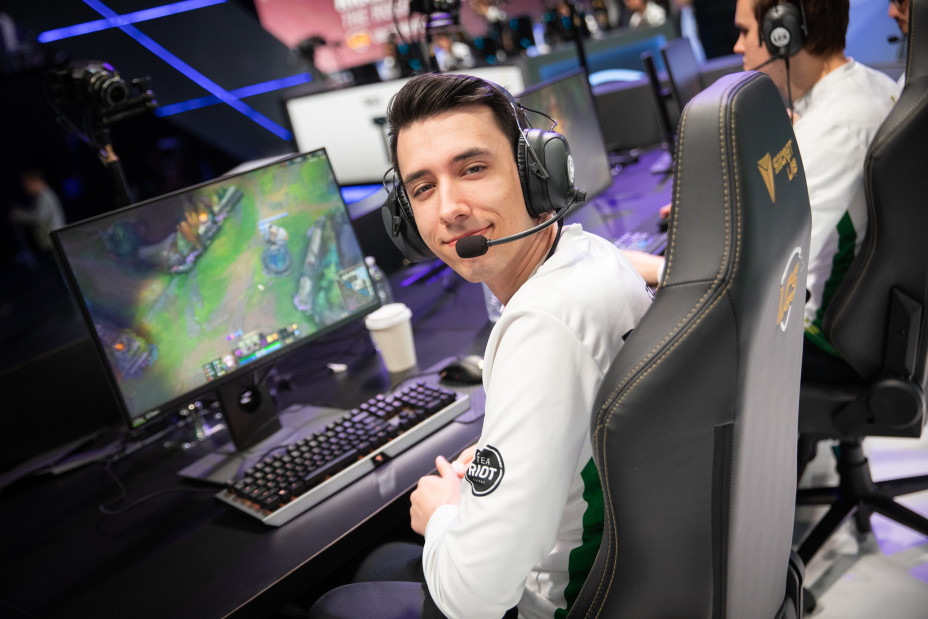 PowerOfEvil has played for numerous teams over the years (Picture: Lolesports) 
I always like to ask this question with players: Tell me about the Orianna versus Syndra matchup. Who typically comes out on top in a matchup like this and why, just from a general standpoint?
I think there's a lot of different factors that play a role. I think this was a 50/50 matchup, so a matchup where both sides can win, and the different factors are: one, which team has more pressure on the other mage? Say I have a Rakan and Malphite, they permanently pressure the enemy mage. 
It doesn't matter if I am Orianna or Syndra in either case. We can pressure the enemy mage in a team fight and it makes it harder for her to team fight, and then I can freely do my damage. And this works on the opposite side; if they have the Rakan and Malphite, then it makes it harder for me to team fight. 
I would say in this game, it was roughly even; I'd say they had slightly more pressure with the Kennen, like, jumping in and flashing in. Our threat was more combo-ing certain spells together, like the pillar into the Ashe arrow. We needed to stack our abilities a bit more.
This is the last week of the split, and you play Immortals tomorrow (Sunday 9th August). Are you worried about it at all, or are you just expecting to play around and try something new?
Well, we're definitely confident going into tomorrow. I feel like we should try to end the split with a win, and have a six game winning streak heading into playoffs so we'll be really confident. 
I could definitely see us trying something out tomorrow if the game doesn't really matter for anyone; I'm not sure how the playoffs will play out. 
I could see us trying out a new comp since it's the last game before playoffs; maybe getting a new champion out could help us on certain roles and getting that stage practice in. Besides that, I think we are just overall pretty happy with how we are playing week to week.
(FlyQuest went onto beat Immortals in their match-up).
I do want to talk about the state of the LCS as we finish up the split. Playoffs will now have eight teams competing. Who are the teams you are worried about facing in playoffs, if any?
I honestly feel like I'm not really afraid of any team. The team that's probably the best versus us is Cloud9, but they've been playing worse lately, so I feel like overall we shouldn't be afraid of any team. 
We've won against Golden Guardians, we've won against TSM 2-0, we've won against Team Liquid 1-1, so they've won against us too, but I think that it shows that we can beat any team.
Are there any teams you underestimated coming into the split?
I would say that I felt like Immortals is better than what their standing is right now. They had so many close games and they're barely losing some of these and that's obviously really sad for them. They might not belong where they are right now and I'm curious to see if they can make it into playoffs and maybe have a long run.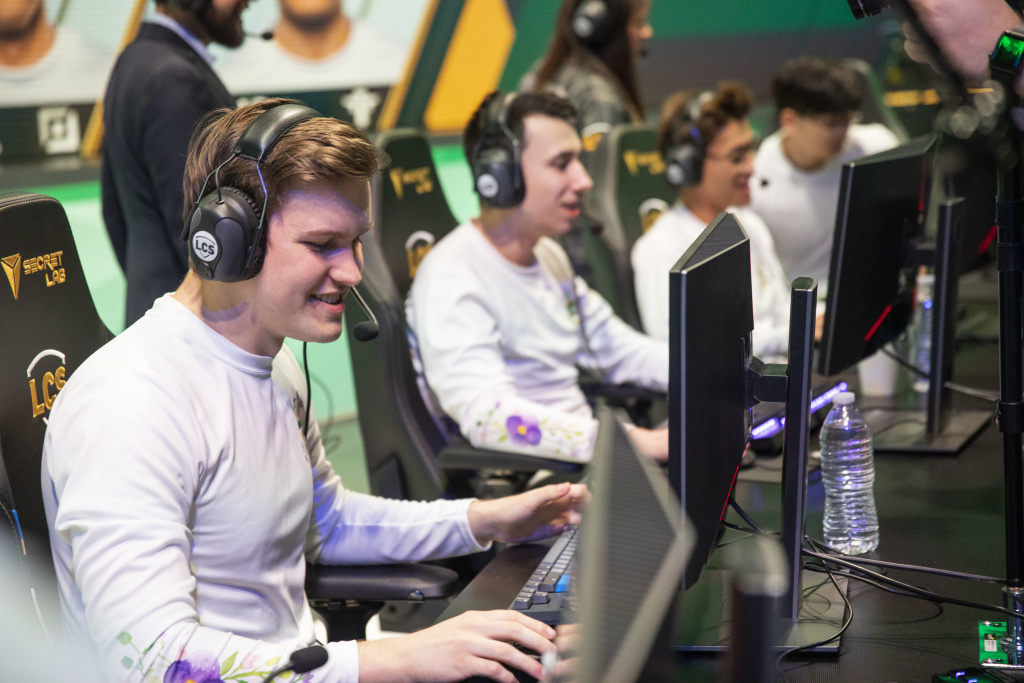 FlyQuest in the 2020 Spring Split (Picture: Lolesports) 
Speaking of playoffs, I want to get your opinion on the double elimination with more teams fighting, this was a change from last split. Do you like having two more teams in the running, or do the amount of teams not really matter to you at this point?
I actually looked at the playoffs formats between LEC and LCS and I feel like with the LEC, you definitely benefit more from the regular split because the first place team immediately qualifies for Worlds and then the top teams get higher into the brackets so they have less best of fives to play. 
I think that 3rd through 6th place in LCS have to play a lot of best of fives just to reach Finals. I would obviously prefer the LEC format. But it's still hype, right? If you're the 7th or 8th place team and you make a long run, I feel like this will have great stories and pretty hype situations if they can make it.
Correct me if I'm wrong, but you haven't been to Worlds since 2017 when you were on Misfits. What would it mean to get back on the international stage?
It would obviously be awesome and mean the world to me.
I think doing it with IgNar as well would be insanely funny since we both haven't made it since 2017 and then we'd have this reuniting story going to Worlds that would be great to talk about.
Of course! Are you confident in FlyQuest making it to Worlds?
No, I'm honestly not confident that we could make it to Worlds and obviously I don't think we deserve it [laughs]. With playoffs, it's always the same, it doesn't really matter if you make it to playoffs as 1st, 2nd, or even 8th seed, you need to be ready to beat any team in a best of five. I think that's when it really will show if we deserve it or not.
I think we're just going to take it one step at a time, play our games and can hopefully make a long run like in Spring Split.
You can catch the beginning of the Summer Split Playoffs on Thursday 13th August. You can catch it on YouTube, Twitch, and lolesports.com.