After G2's defeat of Excel in Week 8, knocking the fresh-faced hopefuls out of contention for their first ever playoffs spot, the LEC's top six are locked and loaded for a playoffs spot.
With the LEC's new playoffs format for 2020 (an explanation of which can be found here), seeding is now more important than ever.
With G2 leading the table with a clean 13-3 record, it is up to the rest of Europe's contenders to catch up with last year's world finalists, and secure themselves that all important first place seed leading into the playoff bracket.
Here is our comprehensive guide to the LEC's playoff teams, comparing our pre-season power ranking to actual league performance.
1. G2 Esports
At the start of the season, most fans would have told you you were trolling if G2 didn't take the first place spot in your power ranking.
However, although they still hold a clear first place - with 2-0 records against second place teams Fnatic and Origen - their wins have not come in the dominating, oppressive style the team was known for during their almost grand slam in both regional and international competitions throughout 2019.
Dropping games to teams who couldn't qualify for playoffs has left G2 looking a little shaky as they head into the later stages of the Spring Split.
However, in an interview with coach Fabian "GrabbZ" Lohmann, G2 fans were informed that the team's main aim for Spring 2020 was "avoiding burnout" rather than securing a clear first place - meaning we may see a more focused performance from the all-star lineup now the competition has begun to heat up.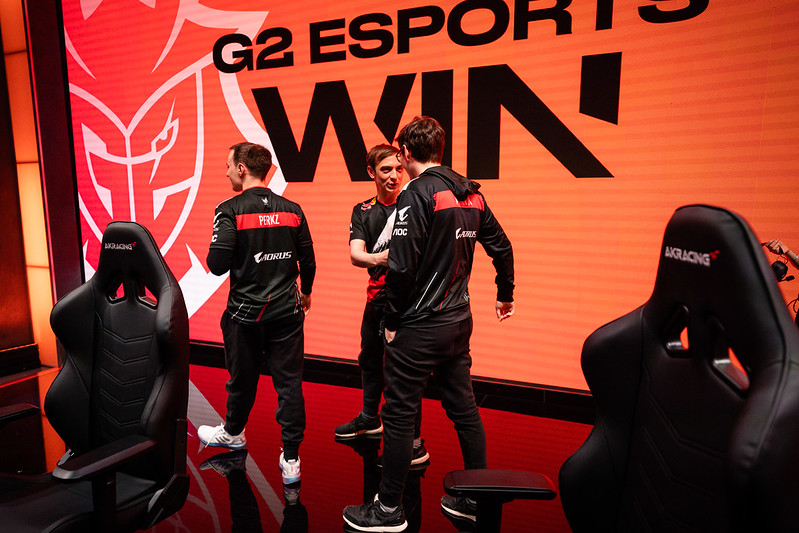 G2 Esports haven't quite dominated as many expected (Picture: Lolesports)
2. Fnatic
One of Europe's most well-established and popular teams, it comes as little surprise that Fnatic come in at such a close second in the playoff race.
Despite the loss of their jungler Mads "Broxah" Brock-Petersen to the LCS's Team Liquid in the 2020 preseason, the team has gone from strength to strength with the introduction of ex-SK jungler Oskar "Selfmade" Boderek, and ex-player turned coach Alfonso "Mithy" Aguirre Rodriguez to the squad.
Despite a somewhat shaky start, Fnatic are one of the only two teams in the league to have not suffered an 0-2 week; however, they have not yet managed to defeat G2, the only team standing in their way to a first place finish.
Their creative drafting choices, particularly for top laner Gabriël "Bwipo" Rau, have stood out in a meta that has already settled around a few key champions, with Zac, Singed and Rengar top lane all standing out in a world dominated by Sett and Ornn.
This creativity will serve them well moving into a best of 5 format, in which clever drafts can turn the tides on a losing series.
3. Origen
Origen are somewhat of an enigma within the LEC - with a win record equalling Fnatic's, they are clearly an excellent team, yet their style is completely the opposite to other top teams.
They are one of the few teams drafting for scaling in the current meta - and this repetitive style is why they rank lower on this list than Fnatic, despite their apparently equal skill.
In a best of five game format, adapting is absolutely crucial; Origen's style is not one that works well game after game.
Despite their drafting flexibility, and notoriously wide champion pool of mid laner Erlend "Nukeduck" Våtevik Holm, their style of passively laning and waiting for late game team-fights is one that can easily be exploited after one or two games to learn the team's tendencies.
This lack of in-game adaptation, although easily securing wins against lower-tier teams, may be their undoing against the top six.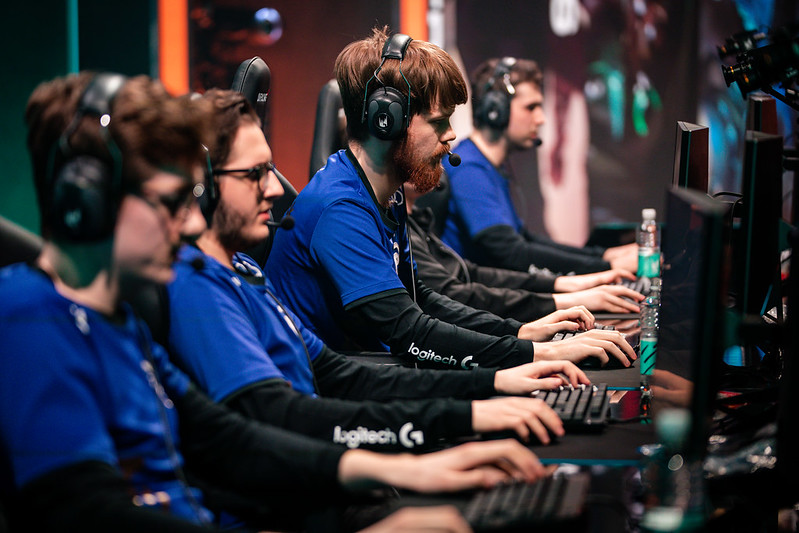 Could Origen surprise in the playoffs? (Picture: Lolesports) 
4. MAD Lions
In our pre-season power rankings, we placed MAD Lions in tenth place due to their almost completely unknown roster - and boy, how wrong we were.
This team of rookies has stepped up to the plate time and time again against more experienced competition, and secured a well-deserved fourth place spot in the playoffs race.
The strength of this team comes from their bottom lane, with support Norman "Kaiser" Kaiser achieving 75% kill participation over the course of the split so far due to his roaming play style alongside jungler Zhiquiang "Shad0w" Zhao.
It is hard to know what to expect for such a young roster heading into a best of five format, where experience and level-headedness are two of the most important qualities.
However, if the team's coaching staff have measures in place to control nerves, then this team is looking scarier than ever in the run up to the season's end.
5. Rogue
For much of the split, Rogue were considered the 'gatekeepers' of the league's top six - a benchmark of the skill needed to be considered amongst the best.
In fact, their only losses throughout the season come to the teams currently above them in the standings, with the team currently 0-2 against G2, Fnatic and Origen, and 1-1 against MAD Lions.
They are the exact opposite of the wildly inconsistent yet sometimes wildly overperforming Misfits. Their controlled, bottom lane centric style has kept the team on a pretty smooth course to top six throughout the split.
However, as their win record suggests, it seems as though top 6 may be the end of Rogue's LEC Spring journey - such is their inability to beat 'better' teams, it is highly unlikely they will be able to break into the top three.
6. Misfits Gaming
Misfits' journey in the LEC can be tracked as a bell curve; with a bad start to the split leading into a seven-game winning streak, to then only picking up two wins in their last seven games.
This inconsistency is indicative of the team's explosive style, yet this explosiveness does not come at the hands of one key player - with the team's kill participation and damage percentages remaining fairly consistent across their three main carries.
This is one of the team's key flaws- it doesn't feel as though there is one player who can step up and take on the carry role in a time of need. Perhaps due to the inexperience of most of these players, it doesn't often feel like there is one key player that wins Misfits their games.
There are a few key exceptions to this, most notably the Ekko performance by jungler Ivan "Razork" Martín Diaz that handed G2 their first loss, but it is still an issue that Misfits will have to work on if they want to challenge the teams at the top.
As for now, their recent trend towards a negative win rate places them firmly at the bottom of our playoffs power ranking.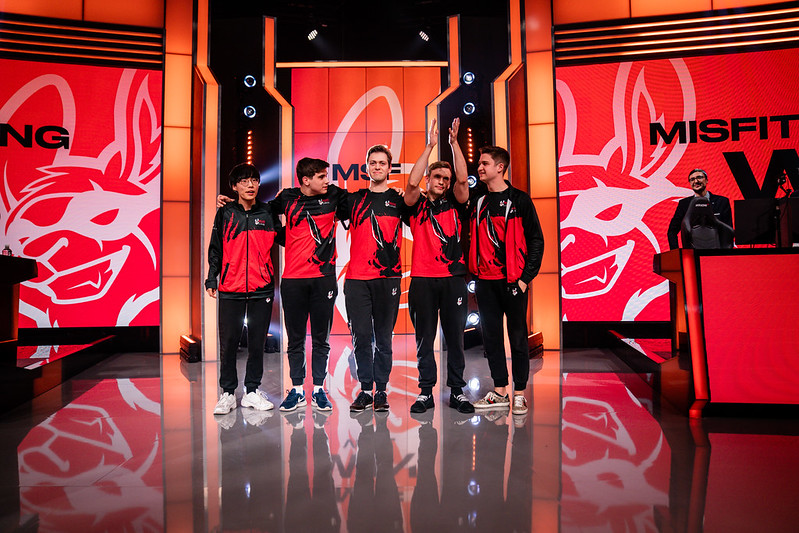 Misfits don't look strong enough to go far in the playoffs (Picture: Lolesports)