The League of Legends universe is one of the most complete and followed within the world of video games by many players, due to its rich history and multiple symbolisms found within the realms of Runeterra. That's why the League of Legends Live: The Orchestra experience is such an exciting prospect.
Part of this is thanks to media created over the years by Riot Games, among which are books, comics, cinematics, and being the most attractive, its music.
From stories of their champions told through their lyrics, to orchestral pieces created to commemorate events like Worlds, the music of League of Legends has managed to go around the world, and this time, players will have the opportunity to witness it in person at a unique experience.
League of Legends Live: The Orchestra details
On 2nd and 3rd April 2021, after having been postponed since last November due to the COVID-19 pandemic, a special concert dedicated to the music of the game called League of Legends Live: The Orchestra will be held at the Sejong Center for Performing Arts of Seoul, South Korea.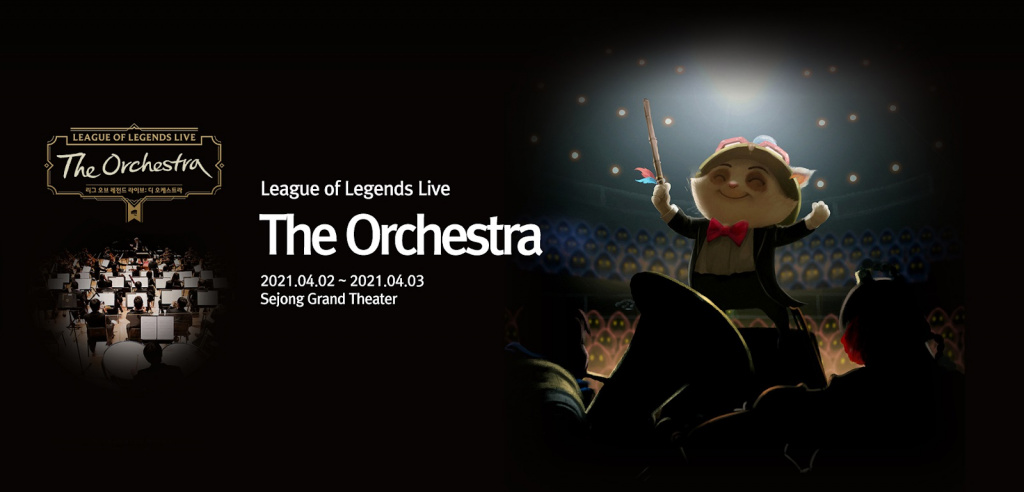 (Picture: Sejong Center for Performing Arts / Riot Games)
This event, as has happened in other presentations made during MSI and Worlds, will have performances of iconic music from the game, both from the main themes of its international events, as well as renditions of Pentakill and Imagine Dragons music, and even some pieces created within the lore of its universe.
This concert will be something special, as it will be the first game-featured project performance of the Sejong Center and the first show in Korea presented by Riot Games, being conducted by the KBS Symphony Orchestra, one of the most famous orchestras in Korea.
League of Legends Live: The Orchestra - How to watch
Tickets for the event are on sale now, with prices varying from 20,000 KRW ($17.65) to 60,000 KRW ($52.95), with VIP tickets costing attendees 70,000 KRW ($61.78).
Likewise, if you do not have the possibility to attend, or you want to see what awaits you within this great concert, you can have a preview of this through their first League of Legends Live concert, held during Worlds 2017 in China, courtesy of Riot Games.
At the time of writing, there's no stream announced to watch the League of Legends Live: The Orchestra event but we will update you once this information becomes available.