Marvel's Avengers has been out for just under 2 weeks, and its player base is already hungry for new content. Many who enjoy the game also recognise that the ambitious superhero title could also use some general fixes and improvements, in order to live up to its full potential.
That's why the news that Marvel's Avengers is getting an update next week is sure to be music to the ears of many fans - and it's reportedly a big one.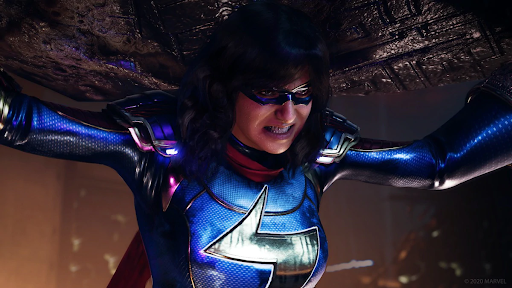 (Picture: Square Enix)
In a post on the PlayAvengers subreddit, Senior Community Manager of Marvel's Avengers, Meagan Marie, posted regarding the upcoming patch. The upcoming V1.3.0 patch will bring with it a selection of changes to the game, although we have very little confirmed as of just yet. 
What we do know, is that the Community Manager has written over 7 pages of patch notes so far, so it's sure to be a substantial update.
In the new patch, weekly challenges are changing to a single global refresh. Every Thursday at 10 AM PT, players will see their challenges resetting all at once which is sure to alleviate confusion.
As a token of appreciation to the players, developer Crystal Dynamics will also be providing everyone who has logged in prior to the change, with 22 challenge points for each hero, to account for challenge periods previously being shorter.
The Senior Community Manager also announced that the team behind Marvel's Avengers is looking into some "clarification around loot as asked for". This clarification, whatever it entails, also aims to be out by the end of the week, alongside the V1.3.0 update.