Crystal Dynamics, Marvel's Avengers developer, has been trying to turn the fate of the seemingly destined to die live service title after a disappointing release that had publisher Square Enix scrapping for solutions from a PR perspective. 
While the player base might be smaller than expected, the developer is continuously trying to improve the gameplay experience, with its latest roadmap confirming dates for a new four-player raid, and more importantly, the long-awaited release of Spider-Man.
Let's not beat around the bush and tell you everything you need to know about the latest Marvel's Avengers roadmap.
When is Spider-Man coming to Marvel's Avengers?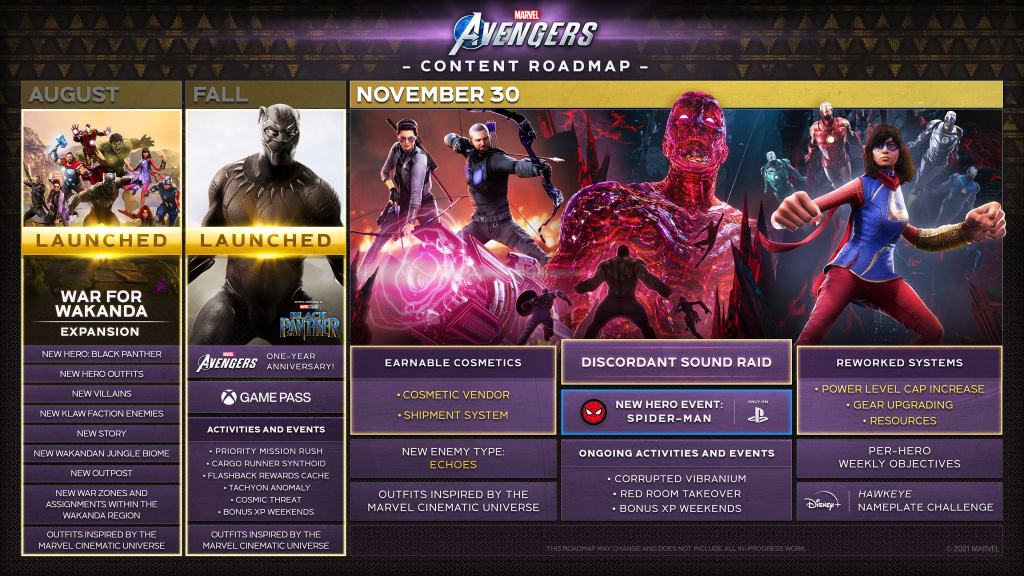 As we've mentioned, CD revealed the latest updates to their content roadmap this 4th November, sharing that Spider-Man will make his way to PlayStation 4 and PlayStation 5 on 30th November.
Spidey's release will bring the Spider-Man: With Great Power Hero! event, which will let players experience Peter Parker's story from a unique perspective. 
"Peter Parker uncovers AIM's new plan to acquire technology that could make their Synthoid army unstoppable and total domination inevitable. He must partner with the Avengers to stop this looming threat, and form a tentative friendship with Ms Marvel and Black Widow while keeping his identity hidden."
Marvel's Avengers Klaw raid release date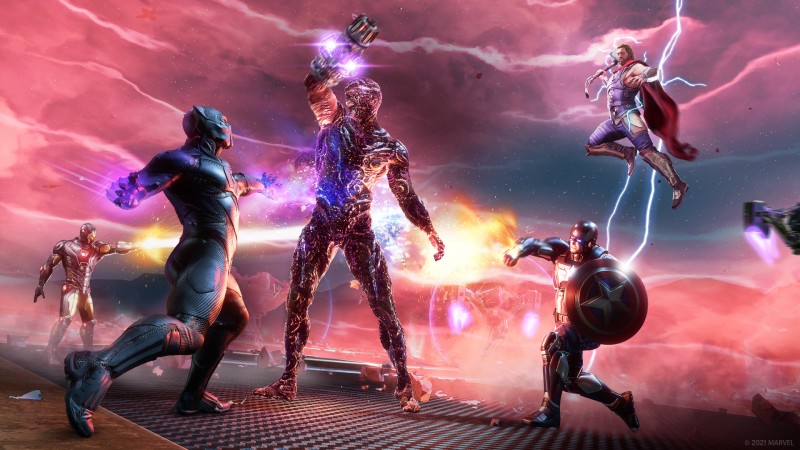 On top of Spider-Man's release date, the Klaw raid has also been confirmed as part of the 2.2 update coming this 30th November.
It'll mark the first-ever raid for Marvel's Avengers. If pulled off correctly, it could single-handedly revive interest in the live service title, as shown by Destiny 2.
Read more: Marvel's Avengers reveals bug exposing personal player information
While we don't have any images or gameplay information regarding the raid, Crystal Dynamics shared that it will take place soon after the Battle for Wakanda expansion, boasting the best high-end gear in the entire game.
The 2.2 update will also bring plenty of quality of life changes and gear levelling improvements to the game, such as: 
Power-Level increase from 150 to 175.
Gear Upgrading: Ability to recycle gear of a higher power level to upgrade your current gear to match the higher-power level of the consumed item.
Ability to earn cosmetics via gameplay through Shipments.
Per-Hero Weekly Objectives.
For more on all thing's Marvel, check out our dedicated section.
Featured image courtesy of Square Enix.