The current Minecraft Launcher is the eighth launcher for Minecraft: Java Edition. It is also the third that was built to automatically update itself, released on 2nd November 2021. Since the release of the new Minecraft Launcher, there have been numerous complaints from fans across the globe, as it sat at a 2.6 out of 5-star rating on the Microsoft Store.
One of the standout issues with the latest Minecraft Launcher is how it requires an internet connection to play the game, even if you just want to enjoy some alone time. Here's what we know about the Minecraft Launcher requiring a persistent internet connection, how you can fix the issue and play Minecraft offline, as well as an alternative option.
Minecraft without an internet connection
A Reddit thread that has more than 33k upvotes in less than one day, entitled "So basically I can't play MC without an internet connection in the new launcher" sees hundreds if not thousands of fans complaining that they can't play the game without an internet connection, and offering up some solutions to the issue.

If you've downloaded and installed the new Minecraft Launcher, you won't be able to play without an internet connection, it is really as simple as that. An error message will read: "Oh no! Something went wrong, and we couldn't connect to the Microsoft services."
There is, however, a way to play the latest version of Minecraft without this annoying new launcher.
Follow the steps below to play Minecraft without an internet connection:
Uninstall the new launcher.
From the official Minecraft website, download the launcher for Windows 7/8.
Install the launcher and download Minecraft.
Head to the directory and look for the launcher's .exe file.
Right-click on the file and select properties, then set compatibility mode to Windows 8.
This will stop the launcher from updating itself to the latest version.
Alternatively, you can also download the latest version of Minecraft without an installer at all, which Mojang describes as: "Get Minecraft without our handy installer. If that's your thing."
Alternative to the new Minecraft launcher
While it is recommended that you use an official Minecraft Launcher, there are some alternatives, with the best-of-the-best being MultiMC. 
This is a free, open-source launcher for Minecraft, allowing players to have multiple, separated instances of Minecraft installed at the same time, with their own mods and resource packs. You still have to own Minecraft, by the way...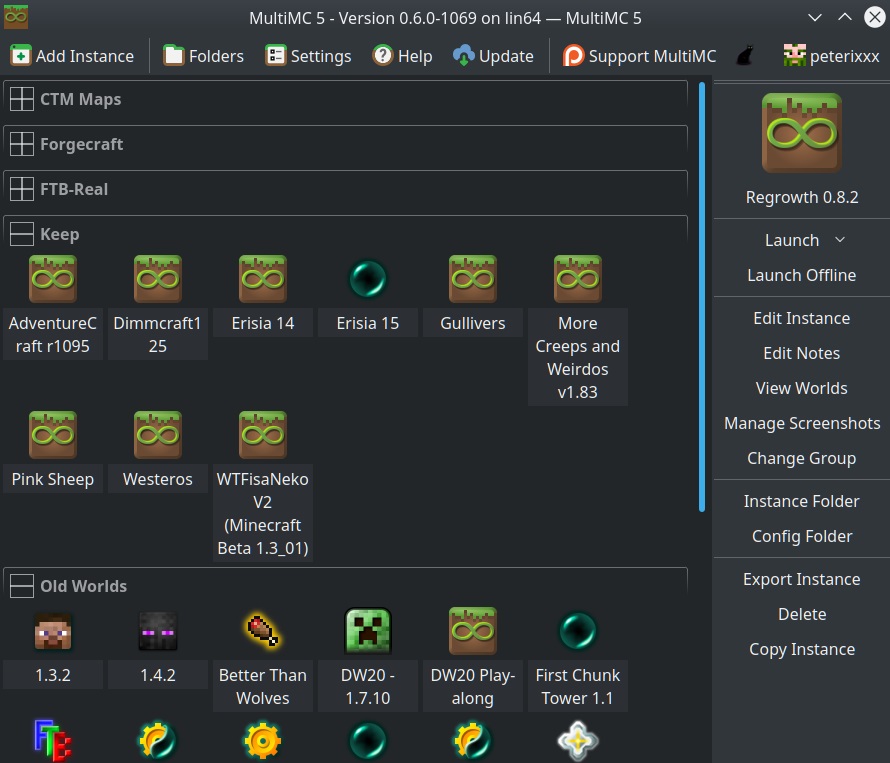 MultiMC doesn't require a persistent online connection to play or launch Minecraft. It also has Microsoft Account integration, which was added in 0.6.13.
So there you have it, a fix for playing Minecraft without an internet connection, despite the release of the latest Minecraft Launcher. 
Check out our dedicated Minecraft section for more news, updates, and related content.
Featured image courtesy of Mojang.