Minecraft has cultivated a bustling and robust modding and building community that developer, Mojang, have well supported for years. Not only has the game left a profound influence on its players, but the game actively promotes creative talent.
Recently, a Minecraft builder unveiled their latest project online in a crossover many weren't expecting: Minecraft and Five Nights at Freddy's (FNAF). They shared their first image of the project online, in which they explained the initial phase of recreating the entire map from Five Nights at Freddy's: Security Breach.
FNAF: Security Breach gets 8-bit recreation
A Minecraft player uploaded to the Five Nights at Freddy's subreddit an image of the foundations of a map layout currently in progress. User Eliasmobile123 added in the caption that the map is an attempt to recreate Freddy Fazbear's Mega Pizzaplex from FNAF: Security Breach in Minecraft.
The poster stated that this daring new adventure in Minecraft "would be a fun side project" before questioning, "what have I gotten myself into?". Indeed, the map design for Freddy Fazbear's Mega Pizzaplex is complex but recreating the entire map within Minecraft is a daunting challenge.
According to the poster, recreating the Mega Pizzaplex map was no easy feat as they encountered a few issues in the starting phase. "What makes it worse is that the in-game FazMap is inaccurate and unreliable at times, so I have to manually go through the game and take screenshots. Some rooms don't even appear on the map as well," Eliasmobile123 commented.
They later added that while the FazMap can be "unreliable", it presents another challenge once they've reached the halfway point. "If you look closely at the image, at Fazer Blast, you can see that it kind of has already happened (look at the dirt)."
FNAF: Security Breach was released for PlayStation 4 and 5 and PC in December 2021, boasting the largest map to date. The game allowed players to freely roam their surroundings and turn the series' main antagonist, Freddy Fazbear, into a supporting role as he assisted the protagonist to survive the night.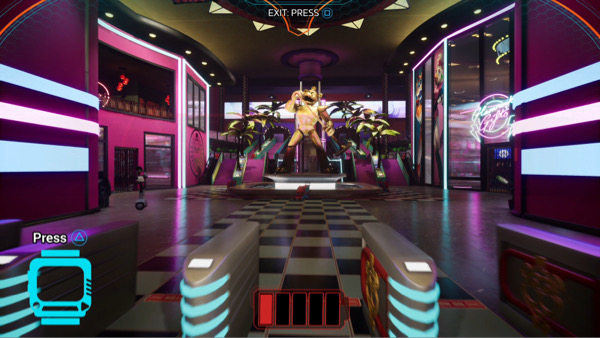 Together with its large map design and semi-open world elements, FNAF: Security Breach would make for a great recreation given the available resources in Minecraft. Thanks to its broad crafting mechanics and expansive open-world sandbox modes, Minecraft allows builders to recreate almost any game or media property like The Lord of the Rings, Game of Thrones and Harry Potter.
Don't forget to check out our dedicated Minecraft section for the latest news, updates, guides, leaks and more.
Featured image courtesy of Mojang and Steel Wool Games.