The Minecraft community is known to be one of the most dedicated and meticulous out there and they've shown us that many times.
From their wonderful creations to some amazing achievements, they continue to show the world that for them, Minecraft is more than just a sandbox survival game.
A few months ago, the mystery behind Minecraft's title screen was solved thanks to the group of enthusiasts and a community behind the [email protected] project, now they are yet again making history and showing that nothing is impossible and that every challenge can be solved if you are determined enough.

Recreation of the pack.png world before it was discovered (Picture: Mojang)
An eight-months-long search is finally over and the seed of the iconic world behind pack.png has been found.
The pack.png is nothing more than a default image shown on the Minecraft world/server select.
There's nothing particularly interesting about it except for the fact that it is an iconic image, a world everyone's familiar with, yet a world no one was able to visit.
The pack.png project started in January and the idea was "simple" on paper: let's challenge the impossible and try to find the seed of this world.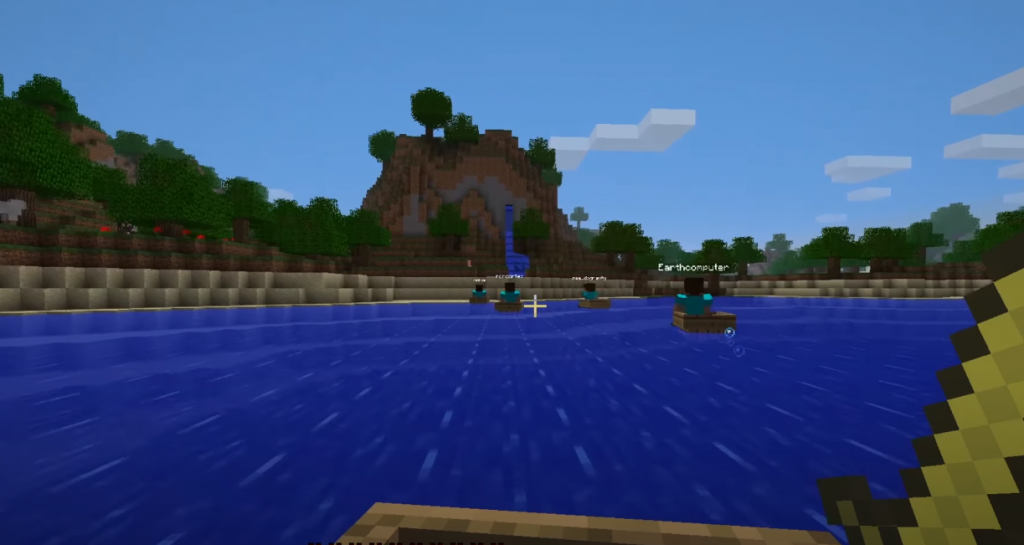 The very first historical visit to pack.png world (Picture: Earthcomputer)
In Minecraft, "seed" is basically a set of numbers used to create and generate a new world, and each world has its unique seed. 
Finding a specific world without a lot of information is a task of astronomical proportions because there is almost an infinite number of worlds.
And yet, this community managed to find the "title world" in July and now the legendary world behind pack.png.
How did they find Minecraft's pack.png?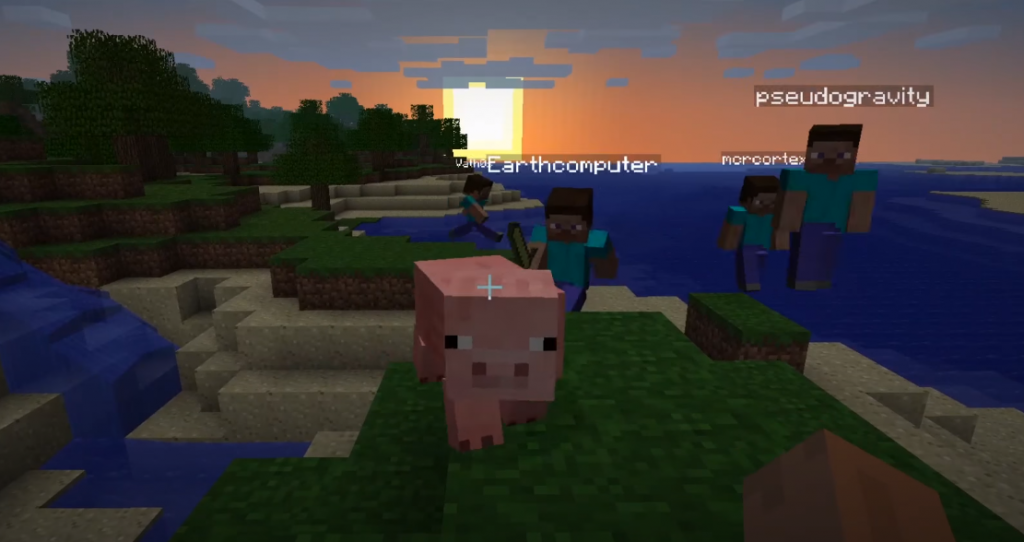 Even the pig was there when they visited pack.png for the first time (Picture: Earthcomputer)
It was a combined effort of manually collecting all possible information about the pack.png's world and the enormous computing power behind the [email protected] community.
[email protected] is a project focused solely on researching various Minecraft things. It is a volunteer distributed computing project powered by BOINC allowing users to volunteer their idle computers to help advance Minecraft-related research
Interestingly enough, the pack.png seed was in the last 5% of seeds they searched with [email protected] project.
You can read about the exact method and process of searching pack.png seeds here, something they describe as "incredibly long and complicated, even discounting the many dead ends along the way."
Minecraft's pack.png seed
Of course, the most important thing you want to ask is what's the seed for pack.png?
Well, here you go, enjoy your visit to the famous world for the first time!
Version: Alpha 1.2.2.
Seed:  3257840388504953787
Coordinates: x=49, z=0
The video below is the very first visit ever to this world, from the members of the community that discovered it on 5th September.