If you play Minecraft, you are surely familiar with an iconic title screen of the game. Even if you aren't a Minecraft player, you have probably seen it at some point.
It was first introduced back in 2011 in Minecraft Beta 1.8 and it stayed there until it was replaced with the relatively recent 1.13 update.
That background panorama was basically nothing more than just a blurred image, slowly rotating around. A screenshot from a world that probably once existed, used for this specific purpose and then deleted and forgotten.
But players were always attracted by this ordinary, yet mysterious world, and were wondering if they could ever get there. It wasn't anything special, just a regular normal world, but it was THE world, the one everyone knew from that title screen.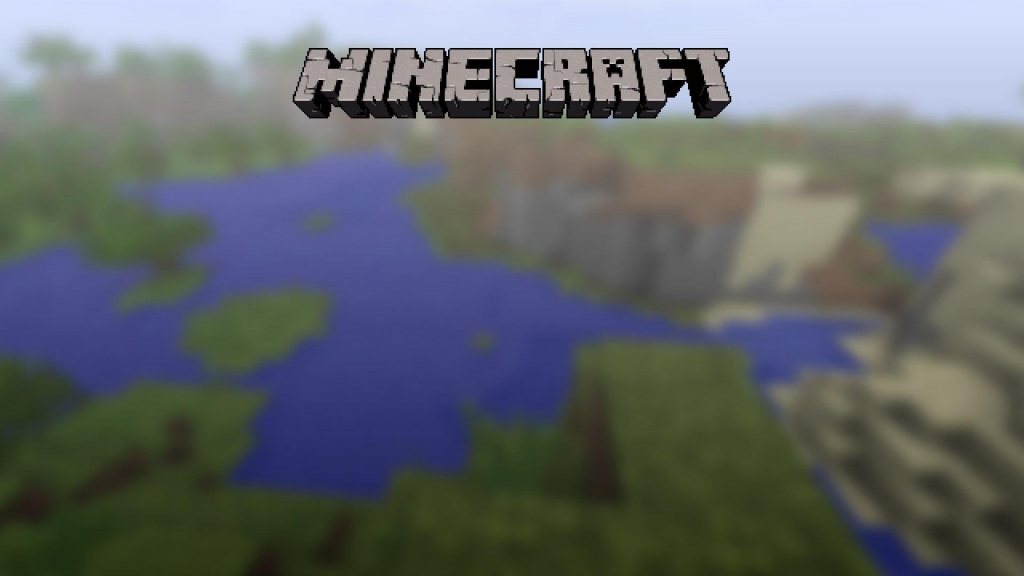 The famous titled screen(Picture: Mojang)
No one actually believed that they would be able to visit that world, given that the seed was lost.
The seed in Minecraft is basically the code for the procedurally generated world you are in, and if you share that code(seed) with someone, they can start a new game in a copy of that exact world.
And to find a specific Minecraft seed is like trying to find a specific planet across the endless universe through space and time.
Nonetheless, the miracle actually happened today. With a combination of people's effort and computer power, a bunch of enthusiasts have managed to find the seed!
The seed was found on 18th of July 2020, at around 5:45 AM UTC.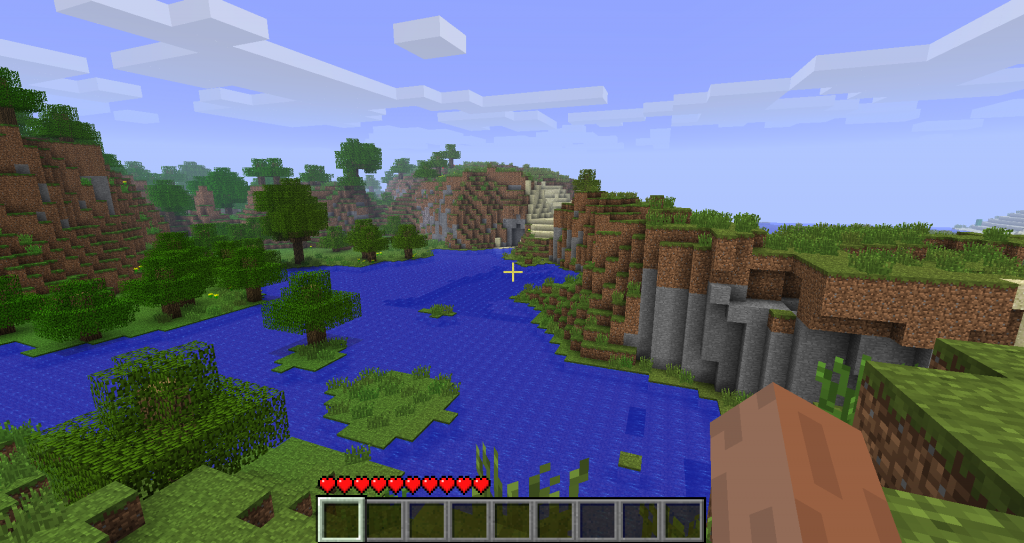 One of the first visits to the famous title screen world (Picture: Mojang)
Minecraft Panorama Title World Seed
Version: Beta 1.7.3
Coordinates: X=61.48~, Y=75, Z=-68.73~
Seed: 2151901553968352745 OR 8091867987493326313 (both work)
How did they find Minecraft's Title Screen World Seed?
As explained by Reddit user u/Tomlacko, one of the key members of the team behind this discovery, the project started on 14th June 2020.
He was researching for weeks to collect every piece of information he can about the panorama and its world, focusing on the version, world axis and the exact Z coordinate by using clouds.
Everything he found was shared with other Minecraft enthusiasts involved in the project. With all that information gathered, a part of a new Discord server [email protected] was dedicated to this project.
[email protected] is a project focused solely on researching various Minecraft things.
"It is a volunteer distributed computing project powered by BOINC allowing users to volunteer their idle computers to help advance Minecraft-related research, one of which was this panorama project," explains Tomlacko.
"In less than 24 hours after launching the panorama application; a volunteer host on [email protected] found this seed. This was approximately 93 days of processing time at a total of 54.5 exaFLOPs compressed into 24 hours."
Who found Panorama Title World Seed?
Tomlacko shared this list of people and their roles in this magnificent project:
Earthcomputer, Cortex, Neil - Wrote the biome and terrain checking code and found the seed.
DutChen18 - Made multiple tools/mods to help with the recreation and gathering data for the seed checking.
MC PseudoGravity - Reversed the tallgrass colours and found the biome values in the panorama.
Philipp_DE - Hosted the recreation MC server and screenshotting bot.
Tomlacko - Started the project, found the coordinates, made panorama viewer with recreation overlay
The full list of people included in this project can be found here.