What was supposed to be a celebration of Mortal Kombat X, the franchise's most revered entry, ended up being spoiled by users doxxing players during the Twitch Rivals Max Presents MKX Lives event, with the platform cutting the tournament short as a result.
As the tournament approached its conclusion, with only the Top 8 to be played, competitors started reporting that they were being victims of DDoSing and doxxing attacks, with fighting games icon Dominique "SonicFox" McLean being amongst the first to raise awareness.
MKX tournament suspended over DDoSing and Doxxing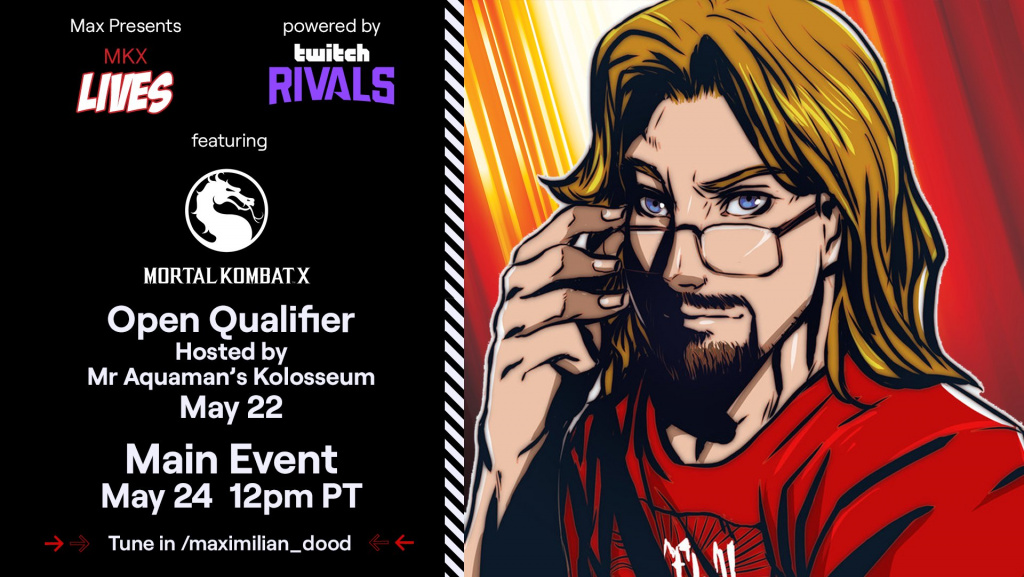 (Picture: Twitch)
For those unaware, DDoSing or Distributed Denial of Service is a form of cyber-attack which targets networks to prevent users from accessing or connecting to them, disrupting services that facilitate the process.
On the other hand, doxxing is simply the act of publicly releasing personal information without consent.
The information in question was being shared in multiple Twitch chats, with users reporting the accounts signal-boosting it. Curtis "Rewind" McCall, one of the players that made it to Top and who was victim of doxxing, stated on social media that he "was done with the tournament."
Rick 'The Hadou' Thiher, Combo Breaker's event director and creative producer at Twitch, confirmed the MKX event is currently "on hold" with more information regarding dates coming soon.