The way NBA 2K22 redesigned their game mechanics was superb, as the user's ability to score and defend has taken a considerable boost beyond the overall rating of the player.
That's definitely not a knock on the game as it gives us the power to control the game and reduce gaps with users that spend more money than us trying to get a better squad.
Ultimately, that doesn't stop us from trying to build the best starting five possible and we will tell you how to get the cover art athlete, Luka Doncic, into your squad.
How to get a free 92 OVR Luka Doncic on MyTeam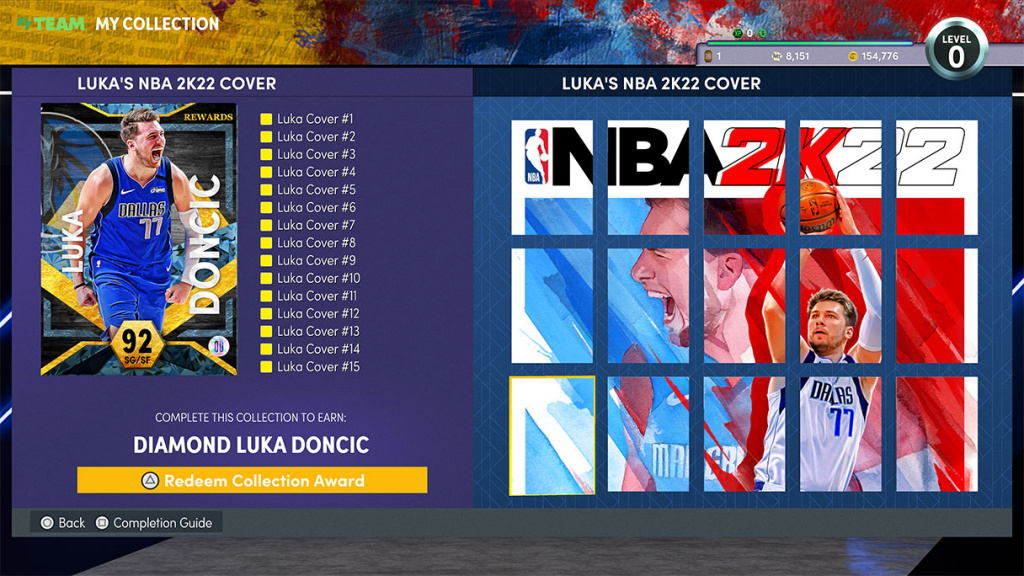 MyTeam is the fantasy game mode where you will collect, exchange and utilize player items through different events to earn XP and MT coins and obtain the ultimate bragging rights.
In order to get more and better players, you can buy packs, snatch them at the auction house or complete a set of tasks.
In order to get a Diamond 92 OVR Luka Doncic, you will have to do the latter as Luka's NBA 2K22 Cover Agenda is now available for you.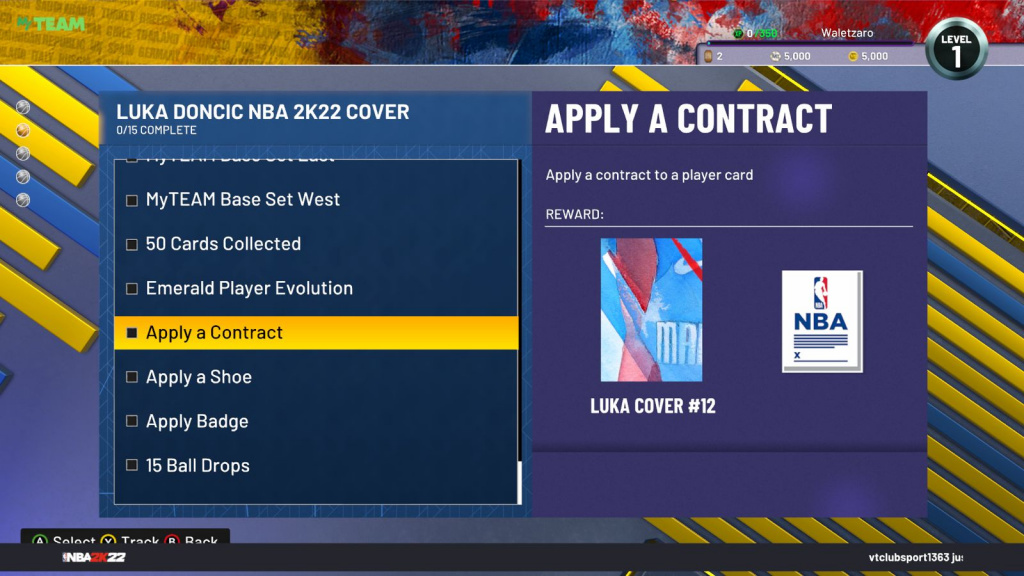 To earn the Diamond player item you will have to build a mural of the NBA 2K22 cover art by completing a list of 15 objectives, each one giving you an individual piece of the picture as a reward.
Here we share with you the full list of tasks you will have to complete to redeem your Luka Doncic item:
Collect 30 Domination Stars
Win 30 TripleThreat Offline games
Complete the Cover Athletes Spotlight Challenge
Play 5 games of Unlimited
Win 10 TripleThreat: The 100 games
Play 5 games of Limited
Play 5 games of Draft
Complete the Eastern Conference base set collection
Complete the Western Conference base set collection
Collect 50 MyTeam card items
Create a shoe at the MT Shoe Lab and apply it to a player
Apply a badge to a player
Evolve an Emerald player to Sapphite tier
Apply a contract to a player
Play 15 drop ball mini-games
Although there is no hurry to complete them because the agenda won't expire, we encourage you to upgrade your team as soon as possible and this is a fantastic way to do it.
In the meantime, make sure to give a look at our dedicated section as we will bring you everything you need to know about every NBA 2K release, news, MyTeam tips and more.