The day has finally come NBA 2K22 fans as the Courtside Report brings fresh new details about the upcoming season.
Since the last time, we were looking ahead to this week as Season 3: Iced out was in its final stage and there was a shortage of leaks and information about what to expect in Season 4.
Fortunately, the wait is over as the upper folks at 2K released the latest preview where we found some very interesting things that will be available whenever Season 4: Hunt 4 Glory becomes live on Friday, January 14th.
Changes are coming to both MyCareer and MyTeam in Season 4
The Hunt 4 Glory starts Friday 🐅 Harness the eye of the tiger like D-Wade & Candace Parker in MyTEAM:

3️⃣5️⃣ 💎 Coach Candace Parker
4️⃣0️⃣ Galaxy Opal Yao Ming
🔥 Heat Check returns
💯 Wins & more rewards in Clutch Time
âž• Earnable Galaxy Opals

Learn more: https://t.co/vHFtYfzGd4pic.twitter.com/Cl9DFmvkGO

— NBA 2K22 MyTEAM (@NBA2K_MyTEAM) January 12, 2022
Scanning through the Courtside Report, we could notice a dominant trait throughout the things coming our way and it is that pretty much everything will become bigger and better as soon as Season 4: Hunt 4 Glory arrives.
We will be getting some changes in both game modes affected by the Season reward levels, meaning that both MyTeam and MyCareer will get improvements to some of their features.
MyCareer particularly will see extensive innovations throughout both The City and Cancha del Mar starting with some remodelling of the main areas to be more accessible to players with vehicles like bikes, skateboards and go-karts.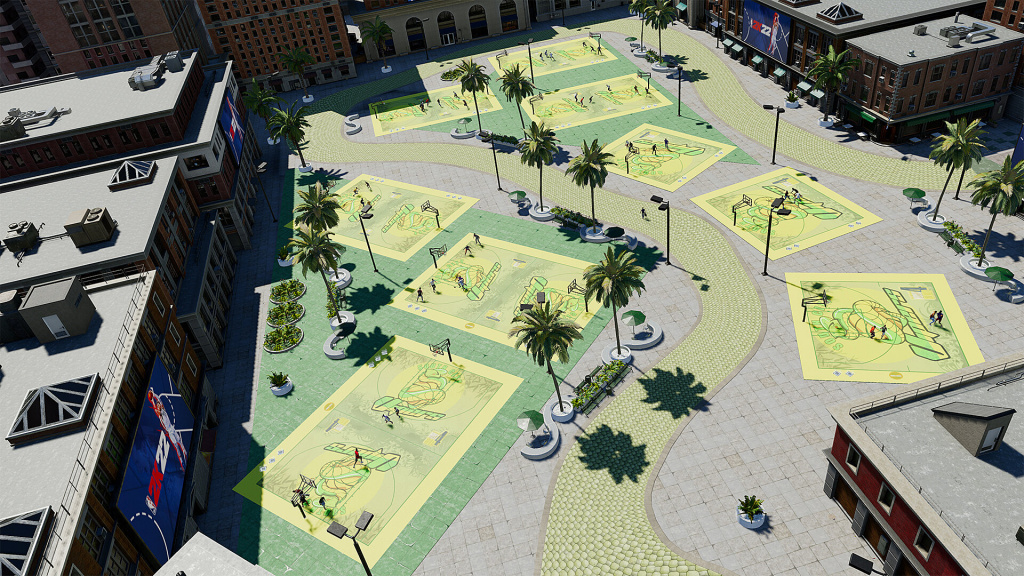 Fortunately for us, it seems that all game modes that arrived in Season 3 like Rooftops, City Slam and Clutch Time will remain for at least one more season in NBA 2K22.
Season 4: Hunt 4 Glory will bring us the first opportunity to reach the Legend status in MyCareer which is conquered by reaching LVL 40 in four different seasons.
For MyTeam, you will still have a chance to complete some of the Lifetime Agendas that could get you your first Galaxy Opal player in the shape of DeMar DeRozan when you get through every single one of them.
GO Yao Ming will be the LVL 40 reward in MyTeam for Hunt 4 Glory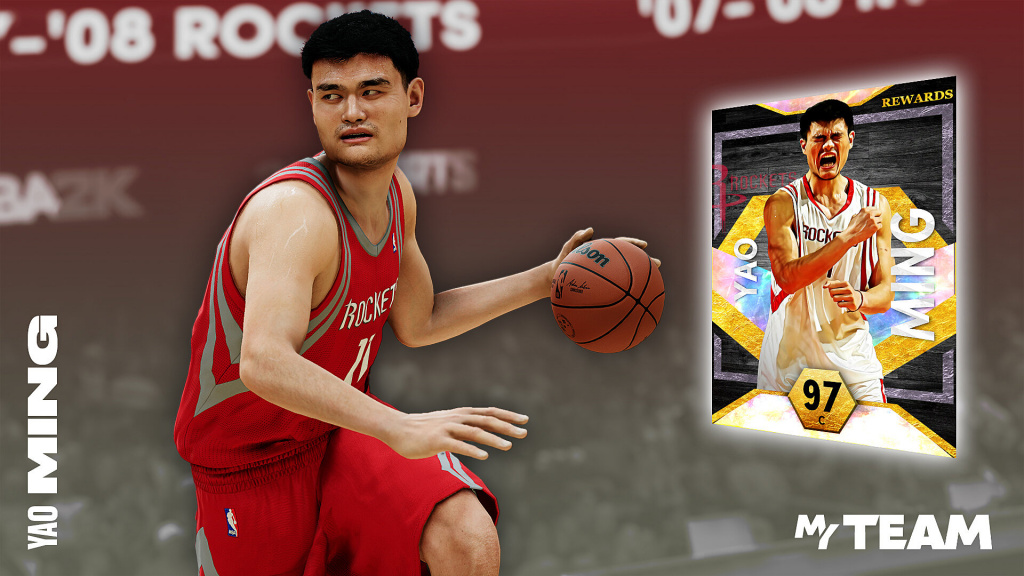 Speaking of MyTeam, we will have a Galaxy Opal reward in LVL 40 for the second season in a row, this time we will have a chance to recruit one of the most preeminent big men in the history of the NBA: Chinese legend Yao Ming.
There will also be a special reward to those players that completed the Unlimited Showdown Tier during Season 3 as they will have all of the agenda's objectives accessible from Day 1, which could grant them getting Ming on the very first day of the season.
Unlike Season 3: Iced Out, now every Grand Prize of every major game mode within MyTeam will feature a Galaxy Opal Player as a reward, which includes the names of Danny Granger, Shai Gilgeour-Alexander, Tony Parker among other great players.
Season 4 brings the first female coach in MyTeam with Diamond Candace Parker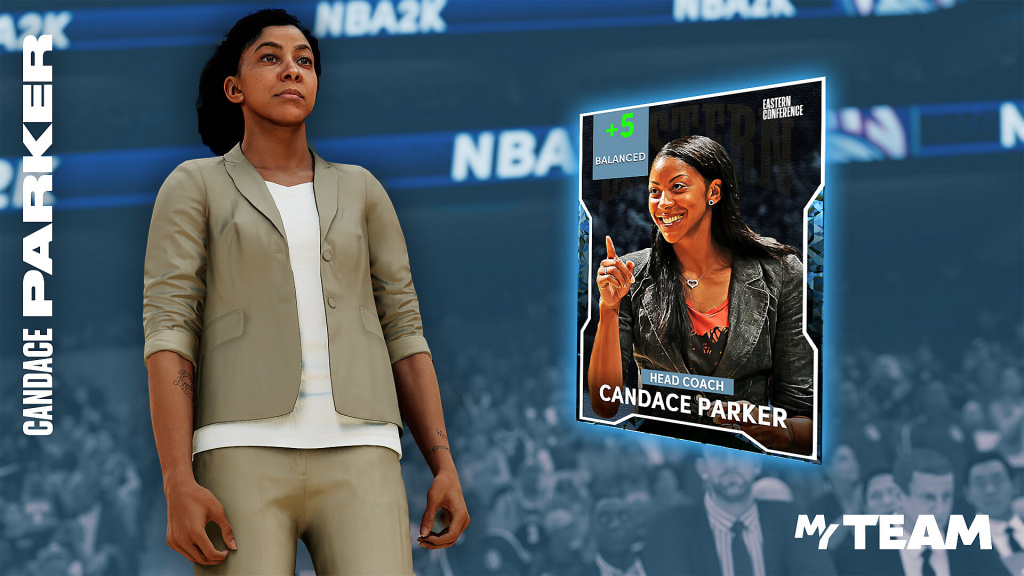 One of the early details about the MyTeam level rewards is that Diamond Candace Parker will be available upon reaching level 35 of Season 4: Hunt 4 Glory, which will be very helpful to complete those last few levels that tend to be the hardest every season.
She has won it all as a player so it's only fair to give her a shot as a coach especially for those old-school ballers that have a very balanced style of play. They will enjoy the +5 attribute boost the most and their tendencies will shine under the tutelage of Parker.
Heat Check and Dark Matter players will appear in Season 4: Hunt 4 Glory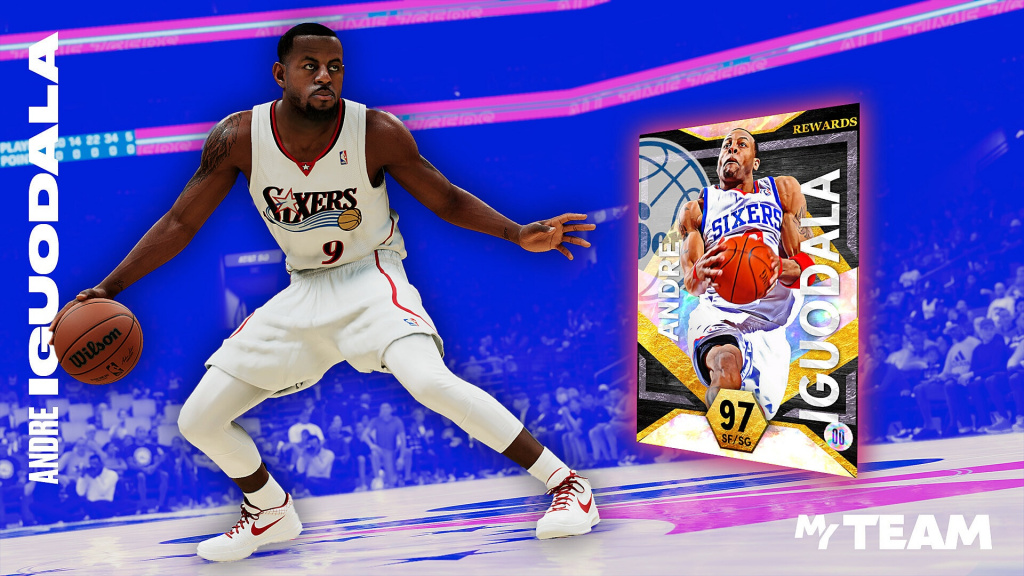 One of the biggest surprises we had going through the Courtside Report was the arrival of Heat Check and Dark Matter players so early in the year as this is different from what we have experienced in the past.
This is not a complaint at all, we were eager to have the Heat Check players because they behave slightly differently than Moments players as they will be boosted whenever their NBA counterpart has a great game in real life.
As for Dark Matter players, Gary Payton was officialized as the first player available from that tier and you will be able to get him once you reach 3,000 items or cards in your catalogue.
Other great players will be available for collectors as you can recruit Galaxy Opal Andre Iguodala when reaching 2,500 items or Galaxy Opal Paul Pierce when you get to 2,800 cards.
We will get an updated tracklist for Season 4: Hunt 4 Glory
Last but not least, we will get a greatly deserved update on the NBA 2K22 tracklist as Warner Records joins forces with the franchise to add great tracks that we will be able to listen to every time we roam through The City or Cancha del Mar.
Here are the songs that will be added to our playlist on Friday when Season 4: Hunt 4 Glory is officially live:
Black Illuminati - Freddie Gibbs feat. Jadakiss
Draft Kings - Fresco Trey
Fast (Motion) - Saweetie
From The Garden - Isaiah Rashad feat. Lil Uzi Vert
Jumpin - NLE Choppa feat. Polo G
Stars Align - Majid Jordan feat. Drake
Santa Monica Blvd - IDK
The Best - Erica Banks
The Game - Bryce Vine feat. Thutmose
WATCH ME - Bktherula
Big Boss Rabbit - Freddie Gibbs
Over The Top - Smiley feat. Drake
Feature image courtesy of 2K Sports.