Some crafting recipes in
New World
call for ingredients and resources that a good amount of players have never even heard of. For certain weapons, specifically, players will need to acquire a relatively unheard resource called Fae Iron. 
Fae Iron, as its name suggests, is a part of the iron ore family. However, many players only know how to mine for iron ore itself and have no idea where Fae Iron comes from. Aeternum is a huge place and there could be a dozen spots that hold this valuable resource used for crafting several powerful weapons in New World. 
Luckily for players searching for Fae Iron, we know exactly where you can find it, and it's not a difficult process. 
Finding Fae Iron in New World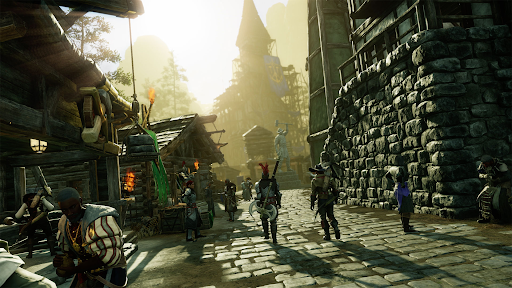 The most basic explanation of how to acquire Fae Iron is by simply mining for regular iron ore. Like acquiring Petrified Wood, Fae Iron comes as a rare drop from mining the standard iron veins found in New World. 
Once in a while during their mining, you'll stumble upon a piece of Fae Iron that will be added to your inventory. Any iron ore vein works for this, but the larger and more advanced veins that are found in dungeons are obviously going to have a better chance of yielding Fae Iron. 
To increase your chances of finding Fae Iron through iron ore veins, you can do a couple of things. The first is to level up your Mining trade skill, as this will make the process much faster and more efficient. The other way to acquire Fae Iron faster is by equipping Mining Luck charms on gear. This will increase your odds of earning Fae Iron and other rare resources when mining.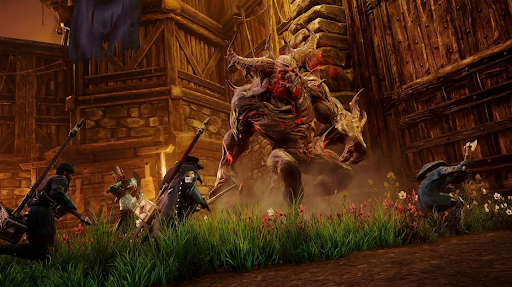 Once you have some Fae Iron in your inventory, you can craft some high-tier weapons in New World, including but not limited to the Shaman Initiate's Staff, Hunter's Longshot, Sapling's Fury and Earthen Smasher. 
If you need a refresher on New World, make sure to check out our guides for the game on our dedicated section. 
Featured image courtesy of Amazon Games.