When it comes to visual style and graphics, New World is undoubtedly a gorgeous game with beautiful sights and great characters and equipment.
That's true for headgear as well, New World boasts a vast array of different helmets, both in terms of their stats and their appearance. Inspired by the age of discovery, the game features a number of helmet designs based on styles of 15th and 16th century Europe, but it also introduces a slew of unique designs which perfectly blend the historical era and the game's fantasy elements.
One thing is for sure, New World definitely doesn't lack visually interesting helmets, but even then, some people simply don't like to wear them, but they do want their powerful stats regardless.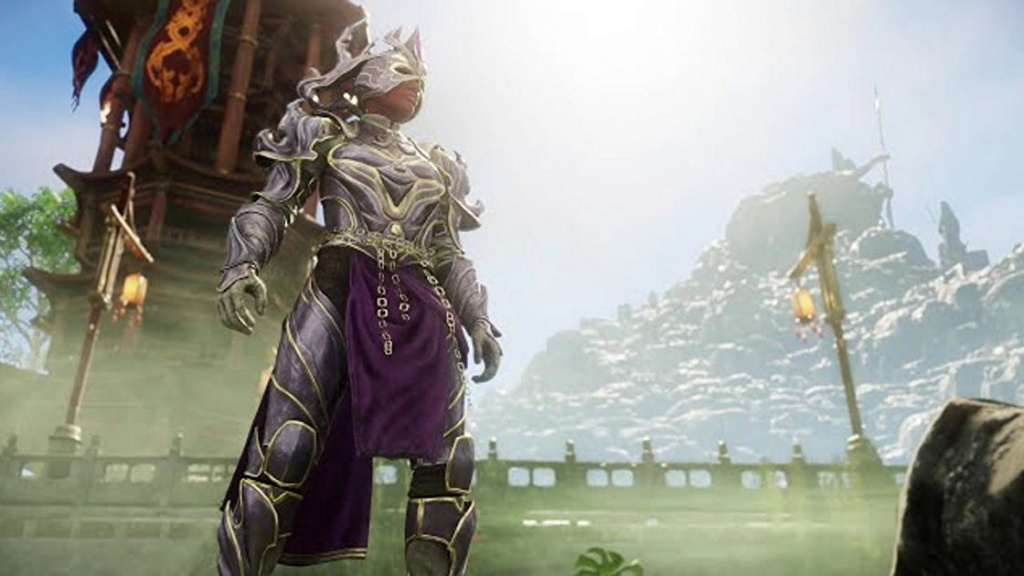 If you find some of the strongest helmets in the game to be ugly and feel forced to use them, thankfully, there is an option to completely remove their appearance from the game, while keeping all the benefits.
How to hide headgear in New World?
As already mentioned, New World gives you the option of hiding your helmet while still technically wearing it.
Some players like to spend several hours in the character creation menu, and not just for the stats, but also for perfecting the visual appearance of their characters.
And when you finally make that perfect face, you naturally want everyone to see it, and that's why this option is a great thing for you.
So, what do you need to do in order to hide your helmet in New World?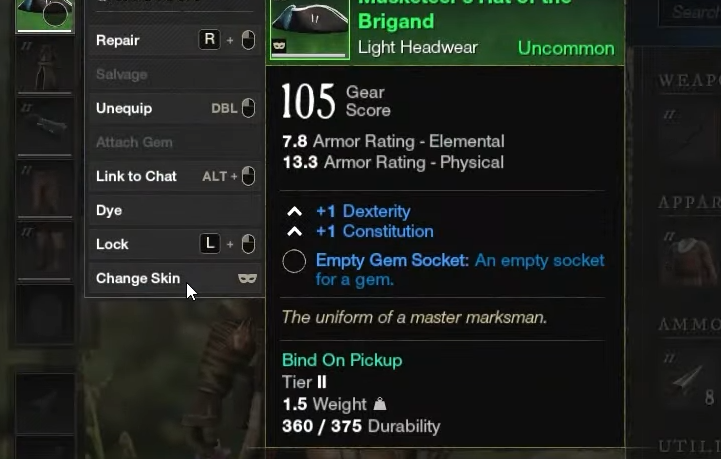 First thing first, open your inventory menu by pressing "Tab" and in the "Apparel" section right-click on your helmet, which will prompt the "Action" drop-down menu.
In that menu, click on the "Change Skin" option. This will open the "Select Skin" window where you will be presented with a variety of headgear skins to choose from. Keep in mind that this only represents the appearance of your headgear, not the actual items that will change your stats.
Scroll all the way down through the "Select Skin" window, and near the bottom, you will spot a crossed-out hat icon. Mouse over that icon and you will see that it is named "Hide Headgear", and that is exactly what we want!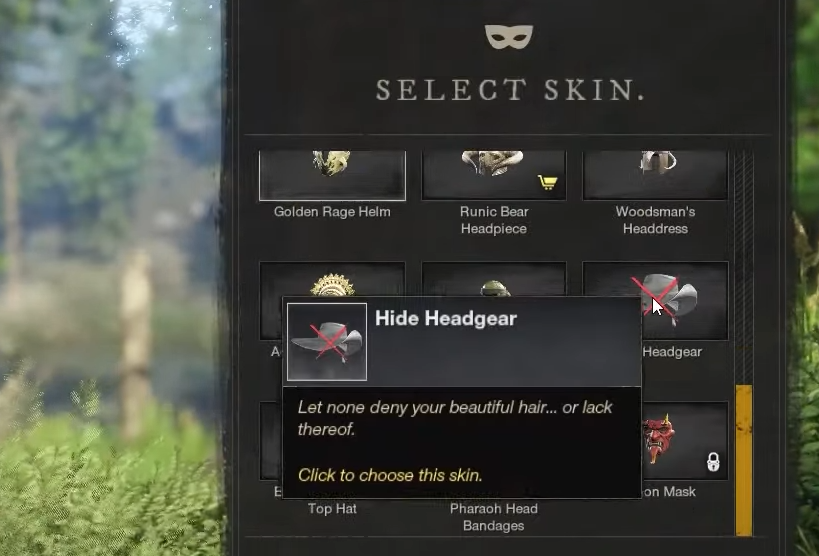 Select that option and now your beautiful face will be available for everyone to look at, without being obstructed by hats and helmets! And, of course, you will still benefit from the stats of any headgear you have equipped, only its visual appearance in the game's world will be removed.
So, there you have it, that's how you can hide your helmet in New World.
Don't forget to check out our dedicated New World section for the latest news, updates, guides, leaks and more.
Featured image courtesy of Amazon Game Studios.