Amazon Games has reopened its Public Test Realm program to players with the developers introducing brand new content to enjoy as well as features and changes to test. These updates are currently available however, the developer has yet to announce the end date and time.
Players are to take note that once the PTR period has concluded, all the worlds will be shut down and wiped before the fully completed update gets released for the main game version. Furthermore, all progress from the PTR will not transfer over and players cannot transfer characters over to the PTR servers.
Here's a look at some of the brand new content, features and changes that have arrived in the New World PTR.
The Winter Convergence Festival
📧 You're invited to participate in the next cycle of our Public Test Realm! Get an early exclusive look on our upcoming features and help us test.

👉 https://t.co/nVUkw8PlFcpic.twitter.com/NjqYCMteKI

— New World (@playnewworld) December 3, 2021
New World has brought the holiday season to its servers with the Winter Convergence Festival now live on the PTR servers. Players will immediately notice the arrival of this festival with the introduction of snow as well as the appearance of the Northern Lights in Aeternum.
The festival also welcomes a new visitor, a Yeti known as the Winter Wanderer. Take on his cause by participating in events across the island to earn the seasonal in-game currency, Winter Tokens.
These Winter Tokens are redeemable at the Holiday Shop where players can find a variety of cosmetics and rare items. For each token players turn in at the shop, your "positive aspect" with the Yeti will grow in power.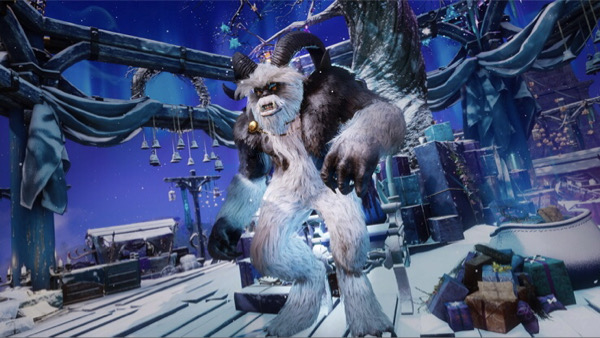 There are additional cosmetic items that are available during the Winter Convergence Festival including new armour, weapons, furnishings, skins, consumables and a gift-giving emote to share prosperity with friends this holidays.
These are some of the activities players can engage in during the Winter Convergence Festival:
The Convergence Spirit: Help your fellow villagers by decorating your favourite settlement using holiday decorations. This activity is a Town Project which has several Town Project Quests for players to complete and upgrade the Settlement Tree of Light for more rewards
Lost Present Recovery: Players will embark on a scavenger hunt to retrieve presents that have been stolen by the Frigid Folk. These lost presents can be turned in at the Winter Holiday Hunts for Winter Tokens.
Gleamite Collecting: The Gleamite Showers are a new in-game event that sees Gleamite meteors dazzle the night's sky in a multitude of colours. Players will need to look out for the locations of these showers as they drop crystals that need to be harvested. Collect the crystals and head to the Winter Holiday Hunts to exchange them for Winter Tokens.
New Winter-themed villages
The PTR update adds new Winter villages in Aeternum. These four villages bask in the glory of Christmas, spreading holiday cheer to those who visit. These villages can be found in Everfall, Monarch's Bluff, Weaver's Fen and Brightwood.
Ice Caves arrives at Aeternum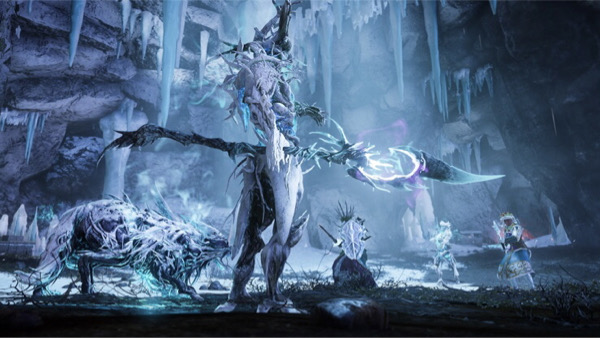 Ice caves are appearing across Aeternum as a result of the Winter Warrior's wish to cover all of Aeternum in wintry snow forever. These ice caves are where the Yeti gains their powers to create ice and snowfall.
If the Winter Warrior isn't stopped, all of Aeternum will forever be encased in snow and ice as players will need to thwart his plans. Once he's defeated, remnants of these icy caves will remain long after the end of the festival as a reminder that even in defeat, these icy caves will remain intact.
New territory, Housing quests
The Winter Wanderer will offer players new quests to complete during the festival, there are plenty of "side story" territory quests available in restless Shore and Mourningdale. There is an additional questline made available to players relating to the Housing mechanic.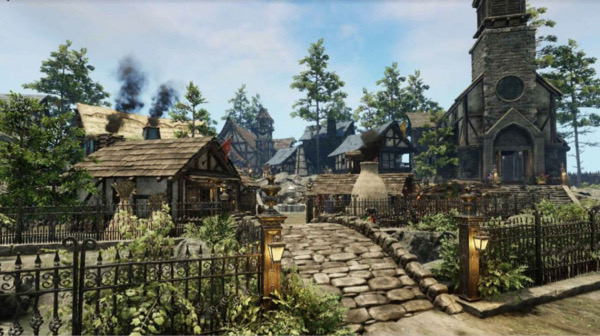 Furthermore, upon completing the "Encroaching Corruption" main questline, players can visit Giacomo Altoviti to start a new questline with the architect. As players rank up and progress their Territory Standing, more quests with him will be unlocked.
Expertise, Gypsum mechanics
Amazon Games have also rolled out new features and changes available in the PTR. One of the newest changes is to the High Water Mark system, which has been renamed to Expertise. The new revamped feature will allow players to obtain better quality items however, it won't be as effective unless players increase their watermark.
To increase their watermark, the developer introduced a new mechanic called Gypsum, which can be acquired when players engage in a variety of activities daily. Players can acquire Gypsum through Expeditions, Arenas, crafting, farming and other activities. With the Gypsum, players can increase their expertise depending on which slot they choose to use it for like weapons or armour.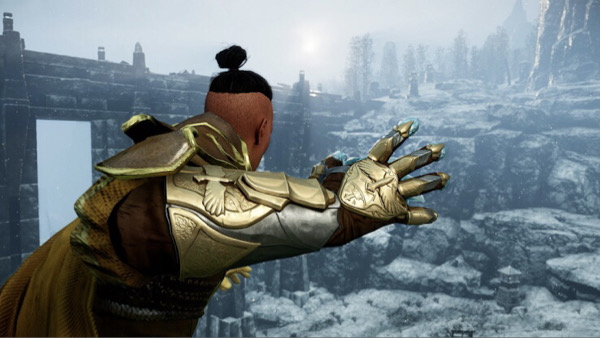 All the new content, features and changes are currently live on New World PTR servers for layers to test out. For the complete release notes of the latest PTR update, players can read them on the New World blog.
Don't forget to check out our dedicated New World section for the latest news, updates, guides, leaks and more.
Featured image courtesy of Amazon Games.