Imagine that your favourite esports team is in a critical moment in a match that could define their tournament run. The clock is ticking, the heart racing, the squads are ready to clash and then... a long, excruciating pause ensues. This is exactly what fans of the San Francisco Shock and Washington Justice felt this weekend in the Overwatch League.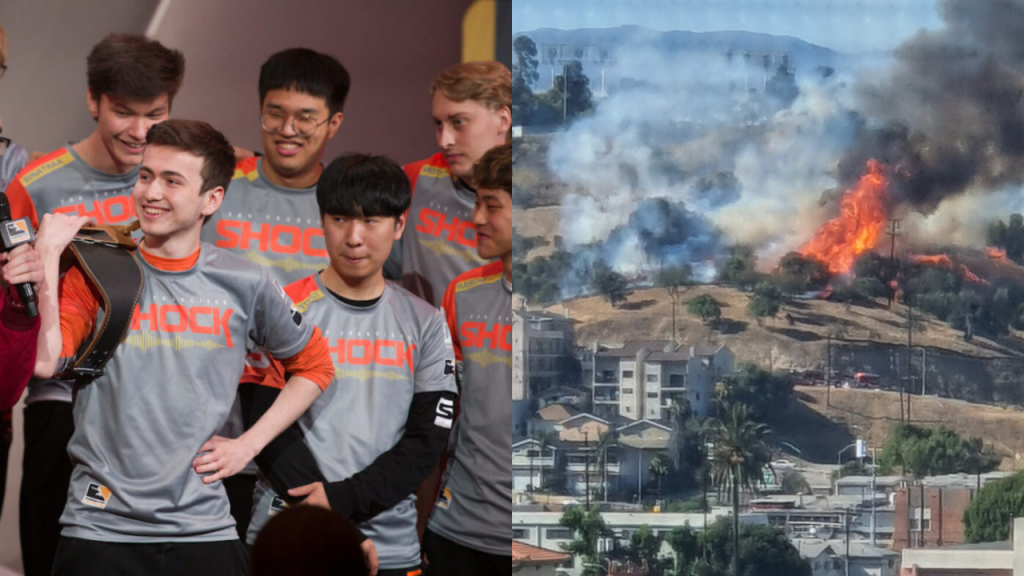 (Picture: Overwatch League)

Pivoting to an online format due to the COVID-19 outbreak, both teams faced each other in the quarterfinals of the Summer Showdown tournament. The Shock, clear favourites after their dominance over the entire NA region, were 2-0 up against the Justice. On the third map, it seemed Washington would be able to get on the scoreboard thanks to two swift kills that granted them a huge advantage in a key team fight. Then, disaster struck.
The game had to be paused since every single member of the San Francisco squad, including coaches that were in the lobby as spectators, suddenly left the server to the bewilderment of Justice players and the production crew.
Watch the incident as it unfolds on the 1:12:30 mark on the match's VOD
Almost half an hour later the match got back underway with Shock confirming the sweep with a 3-0 result. Eventually, the reason for the massive delay came to light, as the Los Angeles Fire Department reported a brush fire that caused power outages in the area where the Shock squad is located.
Arachne, one of the San Francisco coaches, shared some images of the fire via social media, which was fairly close to apartment complexes. Luckily, the LAFD dealt with it swiftly with no further damage done in the area.