Overwatch
Patch 1.44.0.1 brings numerous hero updates across all three classes as the start of the Overwatch League rapidly approaches and the Lunar New Year event begins to wind down.
As previously stated by Overwatch Game Director Jeff Kaplan, hero bans were not part of this latest update. 
In the notes for the latest patch, the change to McCree's Deadeye that no longer locks the player's aim and camera when firing Deadeye has gone live. This means enemies can be caught out even if they think they are out of sight in time.
New MCCREE DEADEYE doesn't lock your camera anymore so you can make full 180-360 degree turns as long as you have skulls locked in.

Could be good if you build skull then Genji dashes behind you for example pic.twitter.com/YgjrDSRUrP

— KarQ (@KarQGames) January 24, 2020
The majority of changes come in the form of nerfs. Hanzo's Storm Arrows have seen damage reductions, Reaper's passive healing has been reduced and Orisa has seen multiple parts of her kit nerfed too.
Sigma has not escaped unscathed, with his Gravitic Flux able to be interrupted and the impact slow duration reduced from 0.9 to 0.6 seconds and Accretion's explosion damage dropped from 60 to 40.
The full list of hero updates can be found below:
Hanzo
Storm Arrows
Damage reduced from 70 to 60
McCree
Deadeye
Firing Deadeye no longer locks the player's aim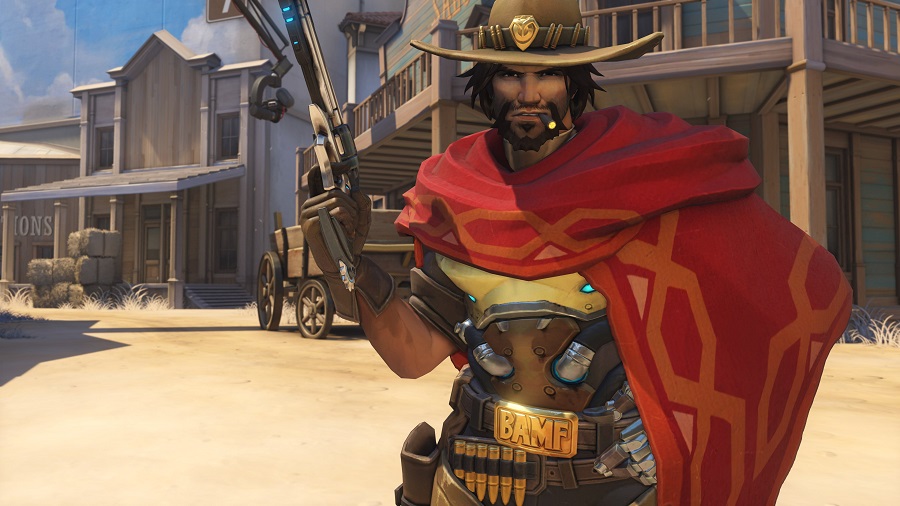 Reaper
The Reaping (Passive)
Healing amount reduced from 40% to 30% of damage dealt
Orisa
Fusion Driver (Primary Fire)
Damage reduced from 11 to 10
Fortify
Cooldown increased from 8 to 10 seconds
Halt!
Snare duration reduced from 1 to 0.65 seconds
Sigma
Gravitic Flux
Can now be interrupted before targets begin falling
Impact slow duration reduced from 0.9 to 0.6 seconds
Accretion
Explosion damage reduced from 60 to 40
Baptiste
Biotic Launcher (Primary Fire)
Recovery time increased from 0.35 to 0.45 seconds
Biotic Launcher (Secondary Fire)
Heal explosion reduced from 60 to 50
The full patch notes can be viewed on the official Overwatch website here.