The journey as a professional player has been filled with ups and downs for Indy "Space" Halpern, both in and out of Overwatch League. With the 21-year-old now considered a seasoned veteran, he's eager to give a proper send off to the current version of the game before
Overwatch 2
rolls around ahead of OWL 2022.
With three years of OWL experience and one Overwatch World Cup title under his belt, Space, alongside the rest of the squad, faced a hard challenge coming into 2021 -- finding synergy with rookie main tank Younghun "Muze" Kim.
Finding their Muze
Often cited as the backbone of any successful squad, the Los Angeles Gladiators have struggled to land the right man for the job after Muze became their fifth player to fill the spot since 2018 (sixth if we count a few sporadic cameos by flex DPS João Pedro "Hydration" Goes Telles).
Space has played alongside some of the best players in the game, including Matthew "Super" DeLisi, Pan-seung "Fate" Koo, and Min-seok "OGE" Son. In an interview with GINX, Space explained that fans can expect the former WGS Phoenix member to shine during playoffs, as his continuous improvements in and out of the game have been noticeable throughout the season.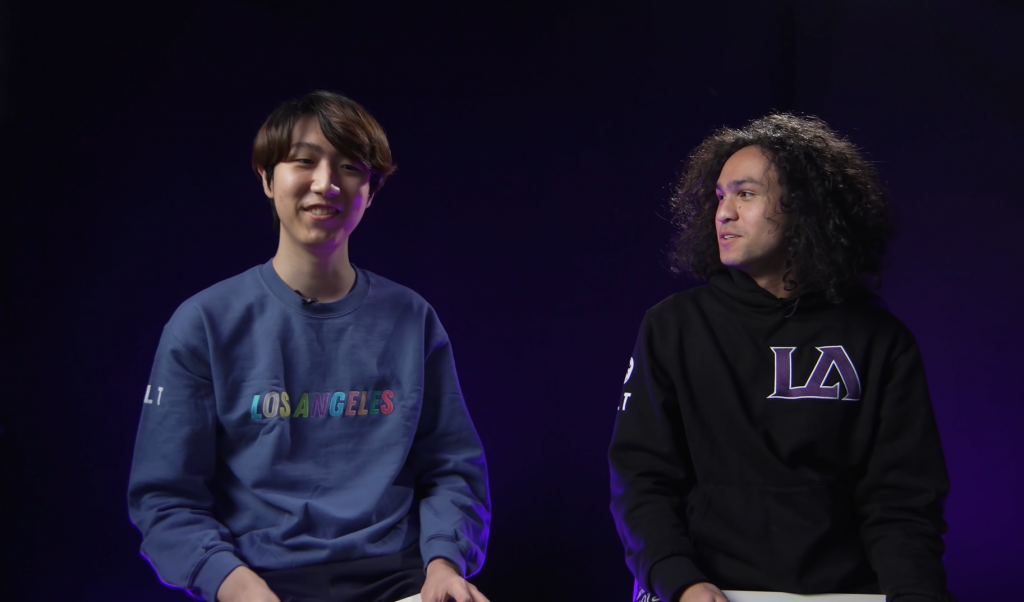 "It definitely took a while just to get used to playing more with a rookie and not someone that kind of came up with me, or that's been in the league since the start. But I think Muze is a super talented player mechanically. All that was really missing was his mental [and] his competitive work ethic, and just becoming more professional," Space said.
"All the other players when we first started out, we're kind of just gamers, we aren't actually professionals. I think Muze learned a lot throughout this year [about] what it's like to be a professional and the dedication that we put into this. It's definitely changed him a lot. He's grown a lot as a person, so I think we did a really good job this year working on it and I think it's gonna show in playoffs for sure," he added.
Adopting the Gladiator mindset
While head coach David "Dpei" Pei indicated that Philadelphia Fusion was his ideal opponent to start their playoffs venture, ultimately he revealed that cherrypicking players are pointless, as they need to overcome every hurdle they face in the bracket.
In a similar fashion, Space agreed, adding that there's also a bit of pride involved. Fully adopting the Gladiator mentality, Space said that he doesn't want the community to talk about his team making it a deep run due to a perceived easy path. "I don't want to have any shortcuts or like 'Glads got an easy bracket' or something. I want people [to] know that when we win, we deserved it and we were truly the best team in the world at the time," he said.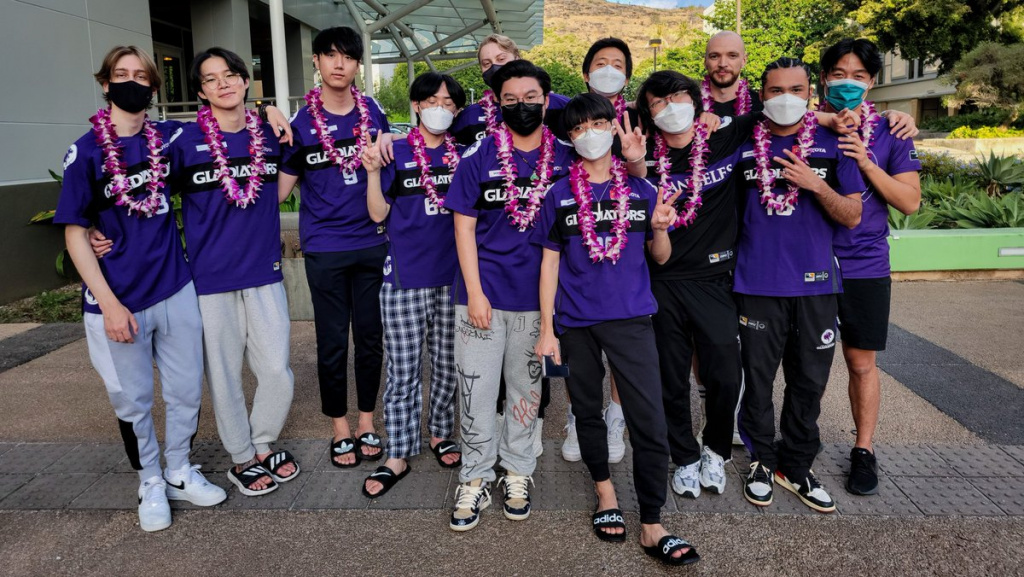 Part of the reason why hypothetically deciding on an ideal opponent is trivial, is the strength of all eight teams involved in the playoffs. The off-tank star claimed that, unlike previous seasons, every team has arguments to go home with the title.
"I'd say the competition is much more even. And the teams that made playoffs really deserve to be here, whereas [in] other years, it was usually two to three teams that were really good and everyone else was not on that level," Space said.
According to Space, the "mental barrier" that such a stacked roster had by carrying the weight of previous failures was instrumental, especially after the team exude confidence like never before, after winning the Countdown Cup in August this year.
Space said: "It was never really about strategy or mechanics, or just [about] the other team being better than us. We had to make sure that our [mentality] was right and strong coming into the tournament. So we're all really happy about that, but our main focus is getting the championship now."
Goodbye to his partners in crime
With the vast majority of the Overwatch community excited for the impending release of the game's sequel, the shift to solo-tank compositions has rubbed certain pros the wrong way. While Space admits there's a sense of sadness in losing part of what made the game interesting for him, both as a professional and as a content creator, the challenge ahead outweighs the negative aspects of moving to a 5v5 scenario.
"It sucks that I won't get to play with a lot of the tank duos that wanted to do or had the chance to play with, like Super, for example. Or all these players that I've never had the opportunity to play with, or get in ranked and stuff. But I think, it's also kind of exciting for it to be something new and for the tank role to kind of change. And to see how it shifts the whole entire game because it's gonna be a completely different game with the solo tanks now. So I'm just interested to see what it's like," the OWL star said.
Repping the City of Angels
Growing up in New York, Space's initial desire coming into OWL was to represent his hometown, however, as the NYXL decided to go with an all-Korean roster, the off-tank found himself with the chance to represent Los Angeles as a sort of "second home."
Initially playing for Los Angeles Valiant and now for the Gladiators is nothing short of a dream for Space, after he revealed his deep-rooted ties with the city.
"I have a lot of family out here that we used to live with within New York City, but they moved out to Los Angeles when I was young. I would come out here every year to visit, so I wanted to represent a place that felt like home to me and Los Angeles is one of them," he said. 
"I had the honour to be able to play for the Valiant and the Gladiators right after it, which was kind of perfect for me," Space added, hoping that in the near future he, alongside the rest of the purple squad, can interact with fans once again. "I'm looking forward to it."
The Los Angeles Gladiators are scheduled to play the Philadelphia Fusion this 21st September. You can watch all the action on the official OWL YouTube Channel.
For more on all things Overwatch, check out our dedicated section filled with news, tournament results, and more.
Featured image courtesy of Overwatch League.