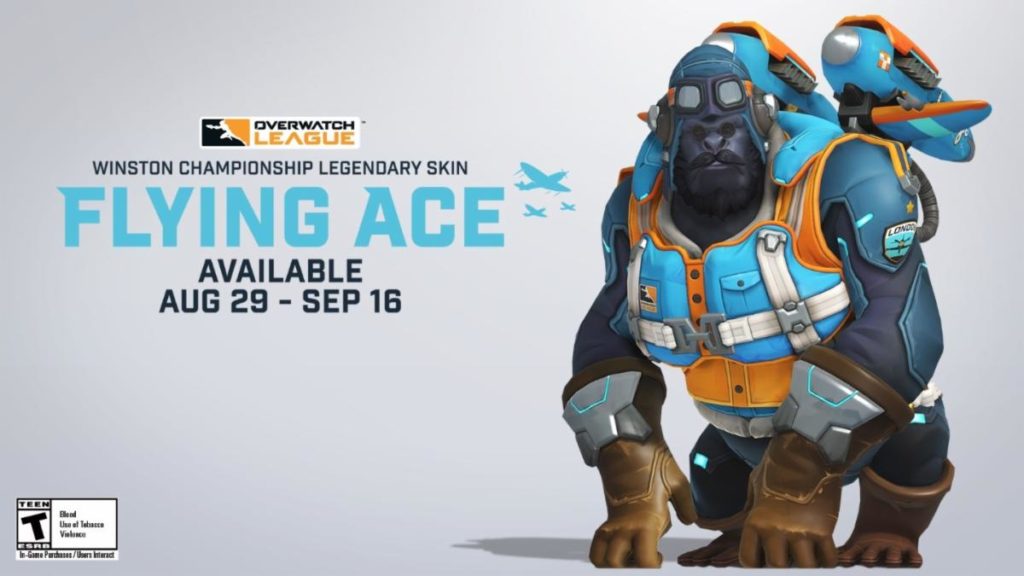 "Flying Ace" for Winston will be released to commemorate London Spitfire's victory over Philadelphia Fusion to win the Grand Finals and the 2019 Overwatch League season.
Heavily inspired by the Spitfire V2 plane that gave the team its namesake, the skin gives Winston a propeller in place of his energy pack, a bushy moustache and the distinctive London Spitfire logo on his shoulders. The outfit that Winston wears was inspired by pilots of Spitfires, with little touches such as flight googles on his hat. The majority of the skin bears the team colours of blue and orange, with white straps across the front resembling seatbelts.
His Tesla Cannon has been turned into a plane turret, with '072818', the date of the 2018 Season win, and a star in the middle of the weapon. Like the outfit, blue and orange are the dominant colours on display.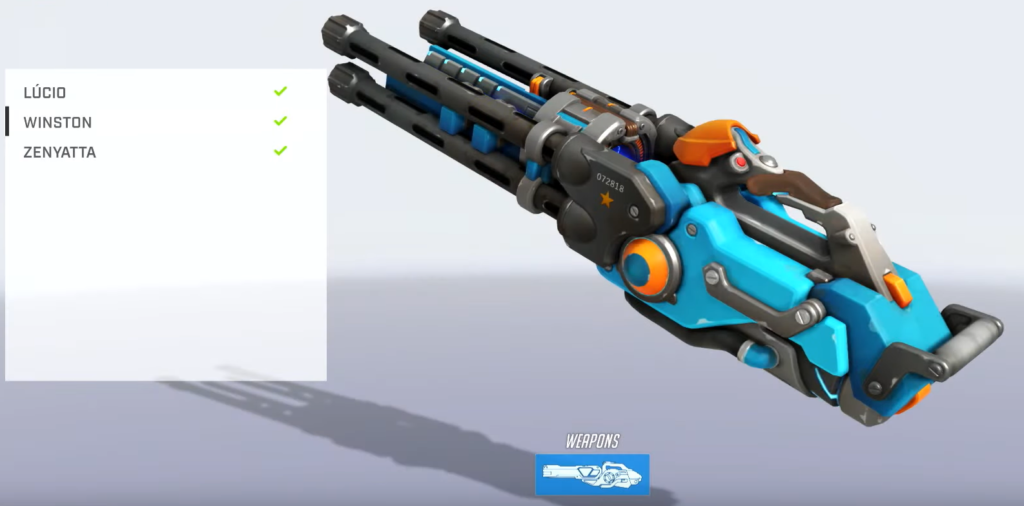 His Ultimate 'Primal Rage' sees his pilot's uniform turn yellow and red, while lightning sparks fly from his hands and eyes. In the highlight intro, his bright blue plane boost is also visible. Players will have to wait until 29th August to see how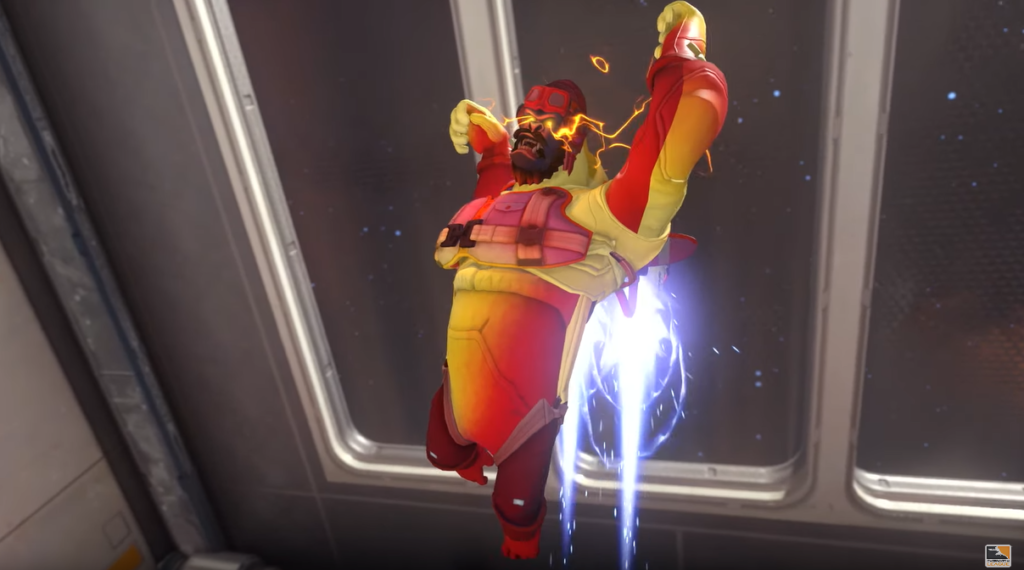 The Winston skin for London Spitfire comes after the MVP of the 2018 season Bang "JJoNak" Sung-hyeon was immortalised in an octopus-inspired Zenyatta skin that was available for a brief time earlier this year. While JJoNak was able to give his input for his MVP skin, London Spitfire were 'surprised' with their skin at Blizzard Entertainment offices in Irvine, California.
"Flying Ace" will only be available in-game for 200 League Tokens between August 29th - September 16th on all platforms.