Overwatch Contenders, the game's Tier 2 division, continues to be surrounded by controversy as a tournament operator was fired for racist remarks following a questionable ruling during a match in the NA July tournament.
The comments, which were made five years ago according to the TO, resurfaced as community members criticized Xou's decision to deny Noble an extended pause, as their DPS player Alex "Seeker" Taylor was having connection issues in their match versus Ardour. 
The Ardour players offered their own designated pause time to help out Noble, however, Xou forced the match to continue with Noble playing at a player disadvantage, losing the game as a result this past 14th July.
Once Blizzard got ahold of the comments, which involved the T.O using racial slurs in a private Discord conversation, they decided to relieve him from his duties as a tournament operator this 19th July.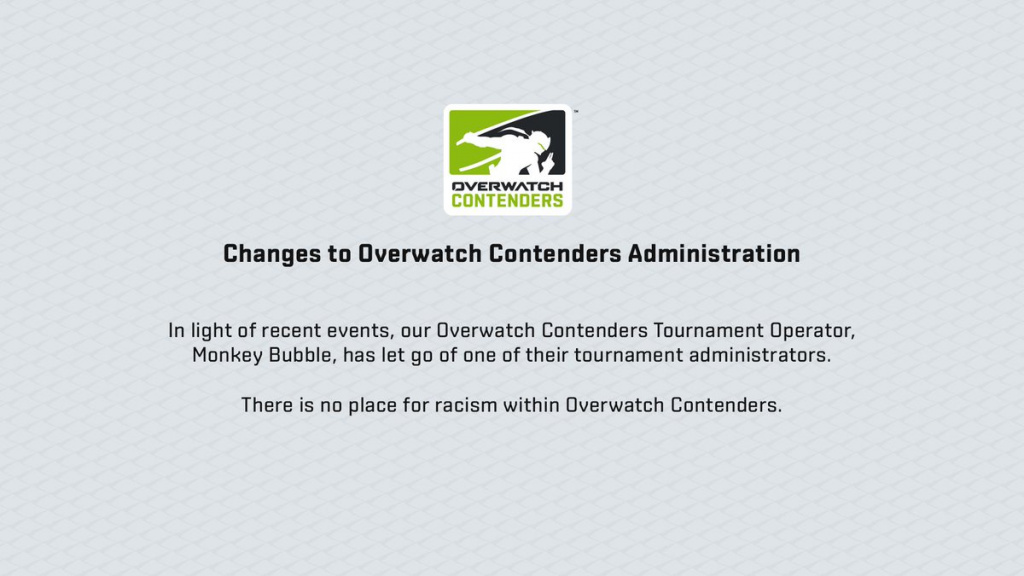 Xou issued an apology via social media, explaining that his words "were incredibly careless and stupid at the time."
Apologies and goodbye

Read: https://t.co/H5nrUiQkdg

— xou (@xouboudou) July 19, 2021
"There is absolutely no excuse and I prefer to step away if my presence in the community creates unease. This will be the opportunity for me to think hard and learn to show more respect."
For more on all things Overwatch, check out our dedicated section with news, tournament previews, and more.