Since the release of Echo back in April 2020, there hasn't been much of new content for Overwatch, Blizzard's popular class-based shooter, and so the release of the newest team Deathmatch map, Kanezaka, is a welcome sight for players hungry for the new content.
The new map comes with a set of new challenges as well, which can earn you nine new rewards, including Kyōgisha Hanzo (a new epic skin), a player icon, and seven unique sprays.
How long does Overwatch Kanezaka Challenge last?
The Kanezaka Challenge starts on 12th January and lasts until the 25th of January.
How to unlock Kanezaka Challenge in-game rewards?

(Picture: Blizzard)
Special Kanezaka-themed Player Icon, Spray, and skin (Kyōgisha Hanzo) are available to unlock simply by winning games in Quick Play, Competitive Play, or Arcade modes.
Win 3 games to unlock Pagoda Player Icon
Win 6 games to unlock Yōkai Spray
Win 9 games total to unlock Kyōgisha Hanzo epic skin.
How to get Kanezaka Challenge Twitch Drop rewards?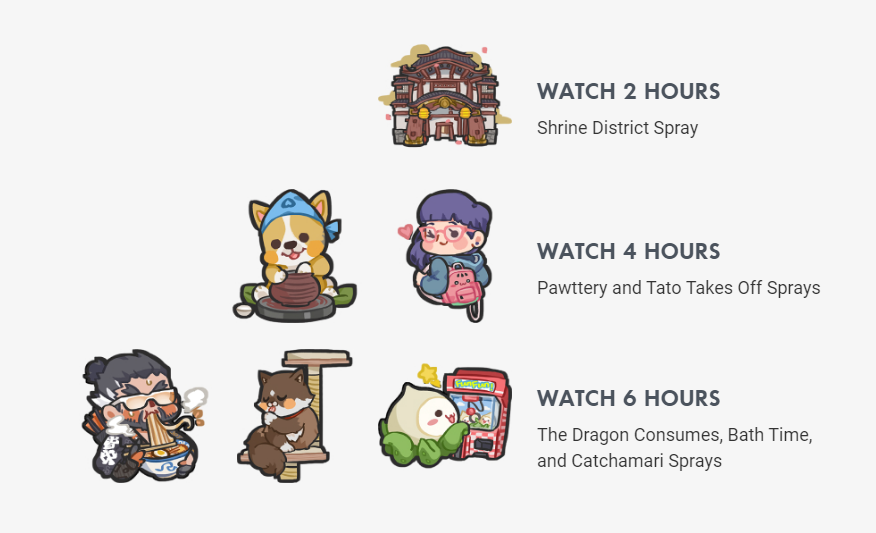 (Picture: Blizzard)
Kanezaka Challenge drops will be available from 12th to 25th January.
Any Twitch channel that streams Overwatch during this period will be eligible for rewards.
Watch 2 hours of Overwatch - Shrine District Spray
Watch 4 hours of Overwatch - Pawttery and Tato Takes Off Sprays
Watch 6 hours of Overwatch - The Dragon Consumes, Bath Time, and Catchamari Sprays
Before watching, make sure that your Blizzard account is linked to your Twitch account, in order to receive these Twitch Drops.
Log in to your Twitch account and go to your Twitch connections page.
Click Connect next to Blizzard Battle.net and follow the instructions.
Watch participating streamers to earn sprays and icons.