As the Overwatch League 2020 Playoffs kick off, Activision Blizzard has announced what viewers can expect from the broadcasts. 
Starting on Thursday 3rd September, the Overwatch League Playoffs will see 20 teams compete across two weeks of matches - with the final four teams qualifying for the 2020 Grand Finals on 8th October. 
The first match is between Boston Uprising and Houston Outlaws at 8pm BST, with the league consisting of 13 teams from North America and seven teams from Asia.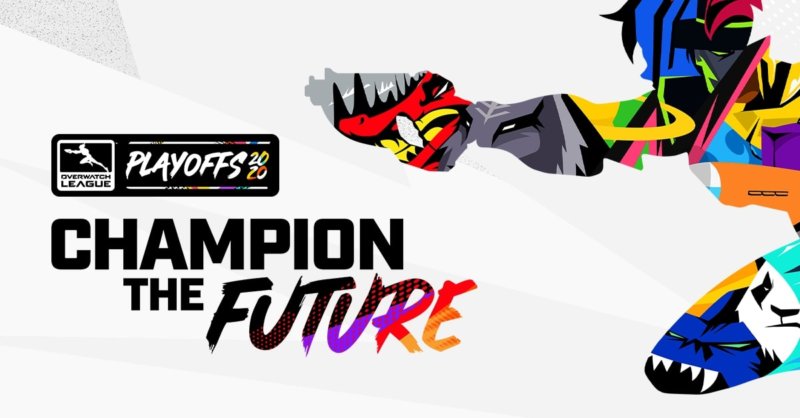 The Overwatch League playoffs have arrived (Picture: Blizzard) 
Viewers will be able to interact with the Overwatch League in new ways this year too. If you tweet using the crunchtimecam hashtag along with a team abbreviation (for example #crunchtimecamATL for Atlanta Reign), you will be instantly sent a live photo of the team and their competition space. 
The team abbreviations are as follows: ATL, BOS, CHD, DAL, FLA, GZ, HAN, HOU, LON, LAG, LAV, NY, PAR, PHI, SF, SEO, SHD, TOR, VAN and WAS. 
This camera however is limited to four matches in total; the three NA matches on 12-13th September and the championship match. 
If you stream the action on Overwatch League's website, you'll be given access to extra on-stream overlays - allowing you to digitally cheer, engage in polls, make predictions, view stats and more. 
There is also the Bracket Contest, where viewers can try and predict how the playoffs will pan out for a chance to win $100,000. 
If you fancy more, there's also a free download center for wallpapers and icons of your favourite team, and League Tokens which can be earned by watching the action on YouTube. 
The Overwatch League 2020 Playoffs start 3rd September.